"The farmer is the only man in our economy who buys everything at retail, sells everything at wholesale, and pays the freight both ways," stated John F. Kennedy, according to Farm Policy Facts. This combined with our uncertain economy and unpredictable weather patterns ensure that growers like you have your work cut out for you. These factors only further contribute to the notion that farmers need reliable tools to connect farm finances to operational data.
Without a full financial picture that connects the dots between what happens on the field and your finances, it's impossible to understand your operation's true costs. Most importantly, if you don't have a strong grasp on where money is coming and going, how are you expected make critical decisions to drive profit in a down market?
A partial economic view doesn't cut it
We believe that having a partial view of your farm's economic performance isn't good enough. There are hundreds of point solutions available that help solve targeted challenges, but nearly all are focused on maximizing yield, vs. profit. There are also plenty of accounting and office software systems that address recordkeeping, but very few are linked to your field's data.
We get it. It's challenging to connect the dots between what happens on your fields to your finances.
Now imagine having all your farm's data sets come together on a single page. How would that help you make decisions more confidently? Cornerstone Family Farm's Financial Specialist, Kim Brown states, "Having a complete financial picture in Conservis allows a high-level glance of what is going on. You can dig down into the details if you want to, but it gives you a broad picture of where your operation was, where it is, and where you expect it to go. Having the tools to compare your 2019 budget to 2020 and then forecasting into 2021, and having it all together on one page is invaluable."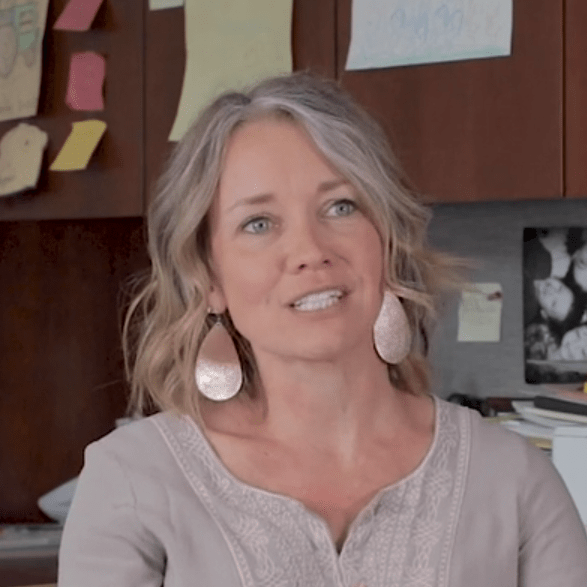 "When we sync our accounting data into Conservis, it ties everything together because Conservis does an excellent job of tracking our inputs, whether it's inventory or field applications. To be able to put our financials on top of that to see the whole picture of how our operation is doing financially and operationally has been great."
Would handing over one comprehensive, organized report featuring all the information your ag lender needed help you build trust? Would you appear more credible simply by having quick access to a detailed, well-designed report?
According to fifth-generation farmer, Ryan Christensen, of BKR Farms in Idaho, complete financial visibility was a serious win. Watch Ryan's reaction to working with Conservis and Rabo AgriFinance to create his loan renewal packet below. P.S. No matter what lender you work with, these Conservis tools can be leveraged. (View BKR Farm's case study.)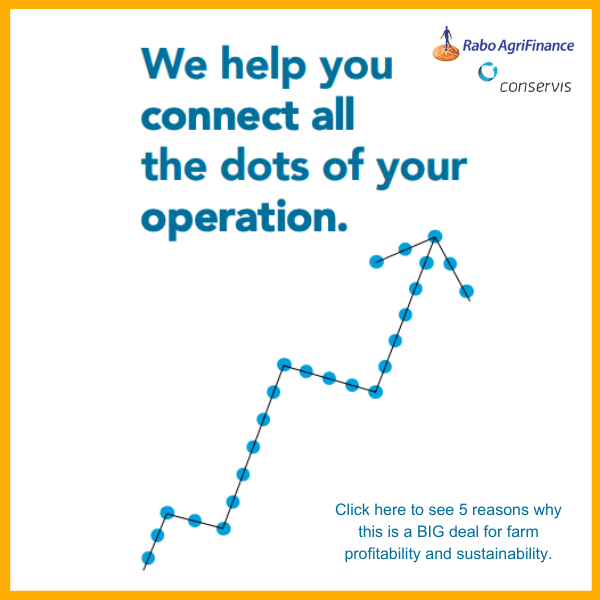 At Conservis and Rabo AgriFinance, we believe that having a partial view of your farm's economic performance isn't good enough. Teaming up with Rabo AgriFinance allows us to offer farmers groundbreaking solutions that link on-farm data to their financial performance, marking the next evolution in how farms utilize data to make informed business decisions. Under this partnership, our companies are working together to develop ag data solutions that allow farmers to better manage risk, improve profitability and accelerate access to credit. Learn about our partnership with Rabo AgriFinance.
Conservis farm management software (FMS):
Provides visibility to field-level and operational plans, loans and land management.
Enables you to sync your accounting data from most s

ystems (including QuickBooks and CenterPoint Accounting for Agriculture)

onto your operational data.
Empowers confident marketing decisions based on your real-time numbers.
Generates lender-ready reports to increase transparency between you and your banker (always at your discretion).
Sharable, customizable reports
Would having quick access to reports that spit out your farm's (and field's) real-time data help you share information with investors or landowners? Would it help you build creditability with your board of directors or trusted advisors?
According to Marion Bearden, Executive Assistant at Ritter Agribusiness, having fast access to accurate information greatly improves her life.
A recent research study from Farm Journal's Trust In Food initiative and The Sustainability Consortium (TSC) surveyed American farmers on their perceptions of data collection and sharing. Surveying nearly 400 farmers in more than 40 states, the study reveals that 62% reported not using data collection and sharing software during the 2019 season. Nearly two-thirds of growers aren't leveraging technology to understand how their finances tie to their operational costs.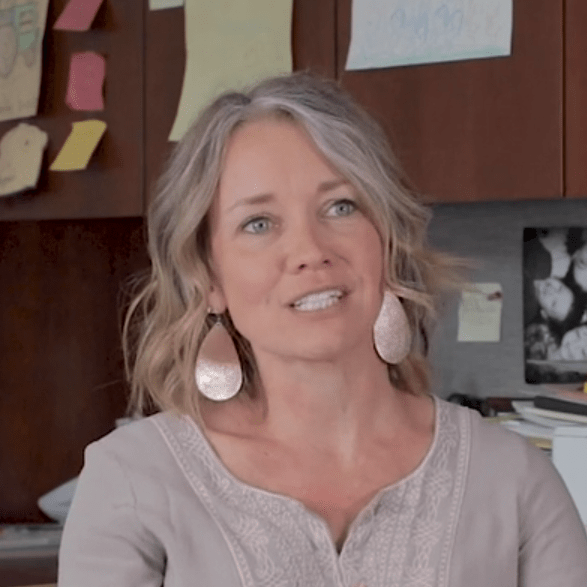 "Understanding the farm's operating cost is crucial. Without this, you are driving blindly and making decisions that will very likely cost you in the future. You have to be able to closely monitor what is coming into and out of your doors in regards to inputs and inventory, because the bottom line is that is your money. Having a tool like Conservis to track that is invaluable."
If you want to take your operation to the next level, Conservis may be able to help. Farm management software is not right for everyone, however, and it's important to do your research. If you are a grower considering farm management software, check out this blog. It provides three important questions that will help determine if farm management software (FMS) is the right solution for your farm.
If you're ready to discuss what challenges Conservis could help you address, reach out today.