ADVANCING THE BUSINESS OF FARMING
SIMPLER FARM OPERATIONS & PLANNING

Better data creates better outcomes. Conservis grows a data-culture for agriculture that reaps improvements across your farm. It opens doorways to loans, streamlines tasks, makes decisions clearer, tracks annual yield, and maximizes profits.
That's why 9 out of 10 farmers who start on Conservis, stay on Conservis.
TECHNOLOGY BORN & RAISED ON THE FARM
We listened and combined farmers' needs with our problem-solving genes.
The outcome is a straightforward software platform which:
Plans the work
Communicates work orders
Tracks field activity
Manages inventory
Analyzes yield
Pinpoints your true cost of production
Over the last decade, we've continued to work and innovate with growers. That's why our technology works better for farmers—it's grounded in solving real problems which were discovered by people like you. We've since become an independent leader in farm management software which has succeeded by listening and earning trust, one farmer at a time. If you're ready to manage an increasingly complex operation with more financial control and less room for operational gaps, consider software with farmer ingenuity built into its DNA.
CUSTOMERS LOVE THE SERVICE IN CONSERVIS
Any company can brag about their service and customer support. It's quite another thing when your customers brag about it. Conservis is a business management platform born, raised, and perfected on the farm. So, of course, we're farmer dependable when it comes to being there with the support you need.
"It makes life so much simpler because at the push of a button, literally, you can pull information that used to take several hours to pull."
SOLVING PROBLEMS THAT MATTER
We asked farmers like you, "What are your biggest barriers to efficiency and profitability?" Then we designed solutions to address those needs. "

Farm recordkeeping

is time consuming and I don't have real-time information."



"How can I stay up-to-date on field activities?"





"Field and harvest logistics are harder than they need to be."





"Without a handle on

grain inventory

, I can't manage harvest logistics." Understanding What Works & Where Money Goes
"Am I maximizing my return on each acre of every field?"
"Should I rent this field again?"
"I need past data to help me make better decisions for next year." "I need

better communication

of field activities to my team."


"I don't have time to gather the information my banker needs."



"I want

easy reporting

for bankers, regulators, insurers and stakeholders."



"I need a better way to understand productivity and hold people accountable."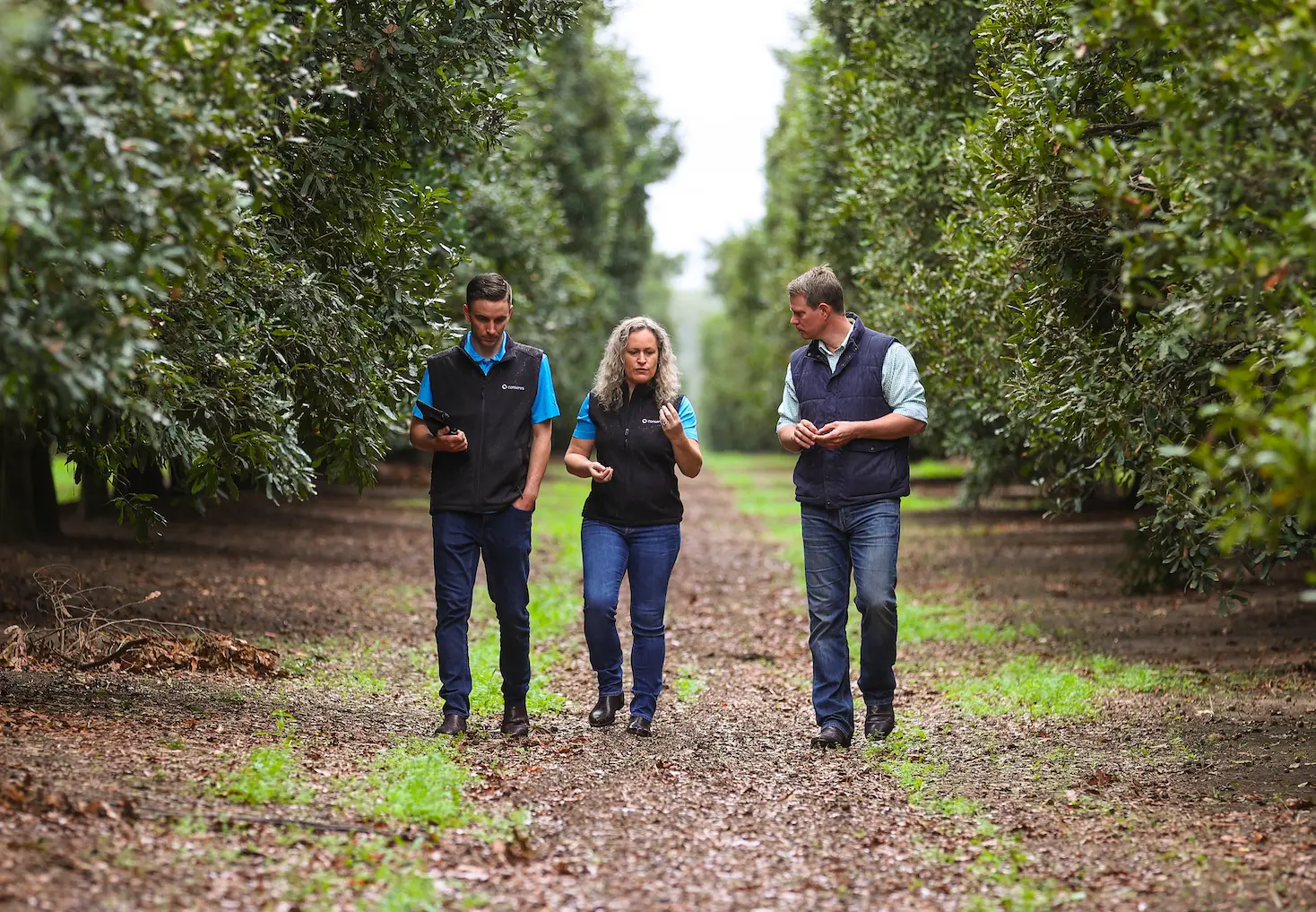 It's true that our business started by listening to growers, and that remains the heartbeat of our organization today. We believe in transparency and we're honored to work with farm-focused partners as we aim for comprehensive results.
At Conservis, our farm-smart team strives to make your life easier and your operation more successful. Don't just take our word for it! Our farm management system is backed by our top-rated Customer Success team that consists of the most helpful, friendly, down-to-earth customer support around. Count on us to do right by you – from day one – through all the years to come.
We'll get you up and running quickly.
Your operation is unique and we tailor our approach to fit your individual needs. Immediately, our team will develop a personal understanding of your operation and what you want to accomplish. Then we'll work together – step by step – making it easy for you to get value fast and keep growing from there.
"
Conservis gives you real-time data at your fingertips within seconds.

"
A fifth-generation farmer said it best: Conservis comes up big for us every day. From field management to communication to tracking to reporting to analysis, now you're never in the dark on any detail of your operation—even when you're up before the sun. Close the gap between how hard you work and how much you profit with Conservis.
"Even the first year we used it, it was around 40 loads of grain that we had lost in the process that Conservis found [for] us."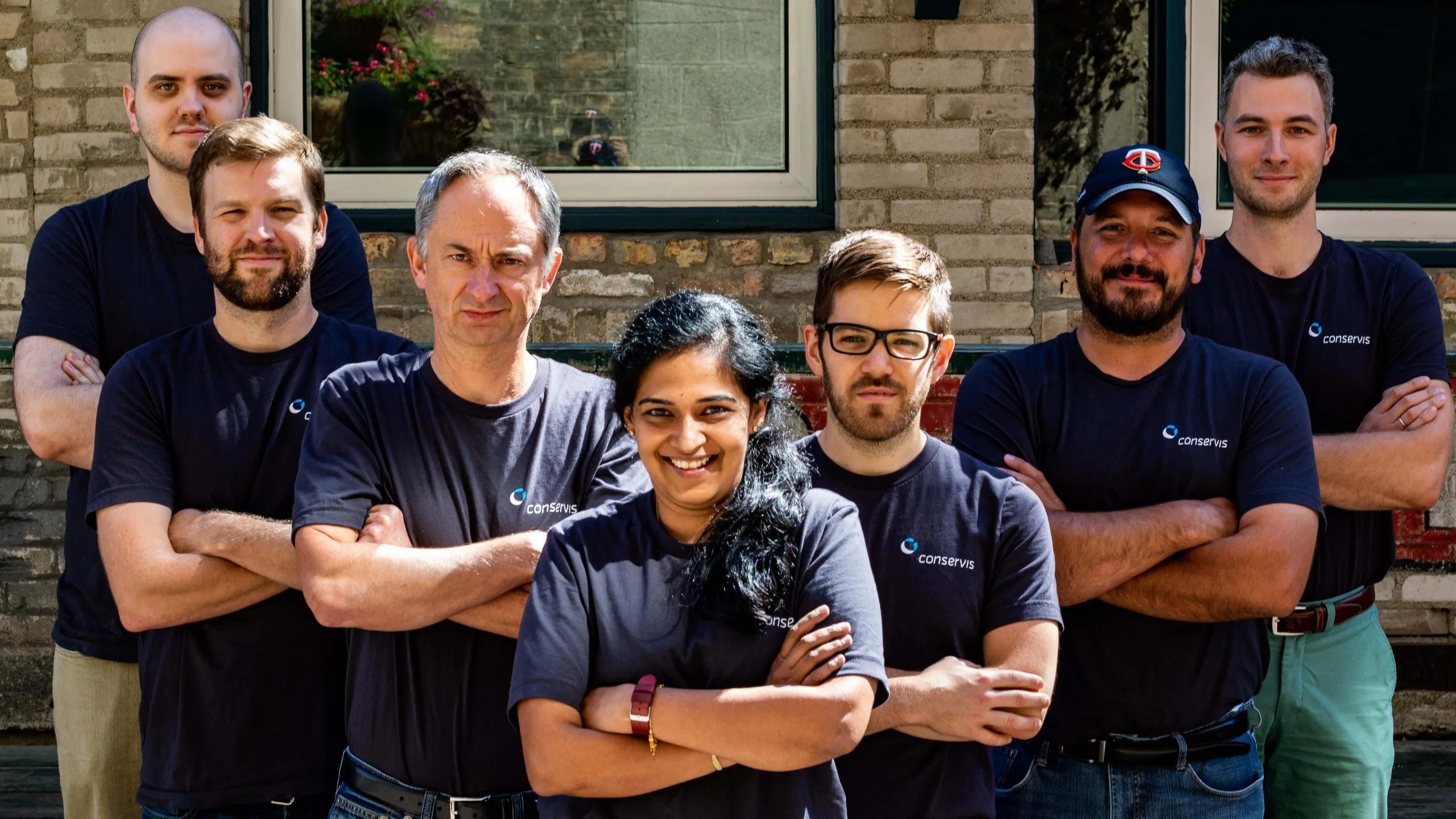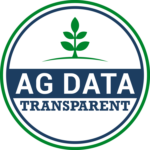 Independent, Unbiased, Trustworthy
As proud as we are of our midwest roots, we're equally as proud of our independence. Founded in 2009, Conservis empowers you to meet the increasing, global demand for your products – more easily and profitably than ever before.
Unlike much of our competition, we don't care who you purchase your seed or chemical from and we're not incentivized to collect your data. We're simply here to drive operational efficiency, reduce complexity and ensure no gaps occur in your operation. We believe in connecting your field data to your finances, so Conservis becomes the hub of all your farm's data. Farmers belong in a position of power and this is why we put your data to work for you—and only you.