---
Know more, do more, make more.
Permanent crop data management solutions
Get everyone and everything on the same page. Our crop management software designed especially for permanent crops lets you see your operation inside and out—in real time, with one system on your favorite device. So you can make smarter, more profitable decisions about everything you grow—day in, day out.
Whether you are sending work orders for spraying, tracking harvests for delivery, or in the back office reviewing profits, Conservis stays by your side. Desktop, laptop, tablet, or phone - we're just a click away.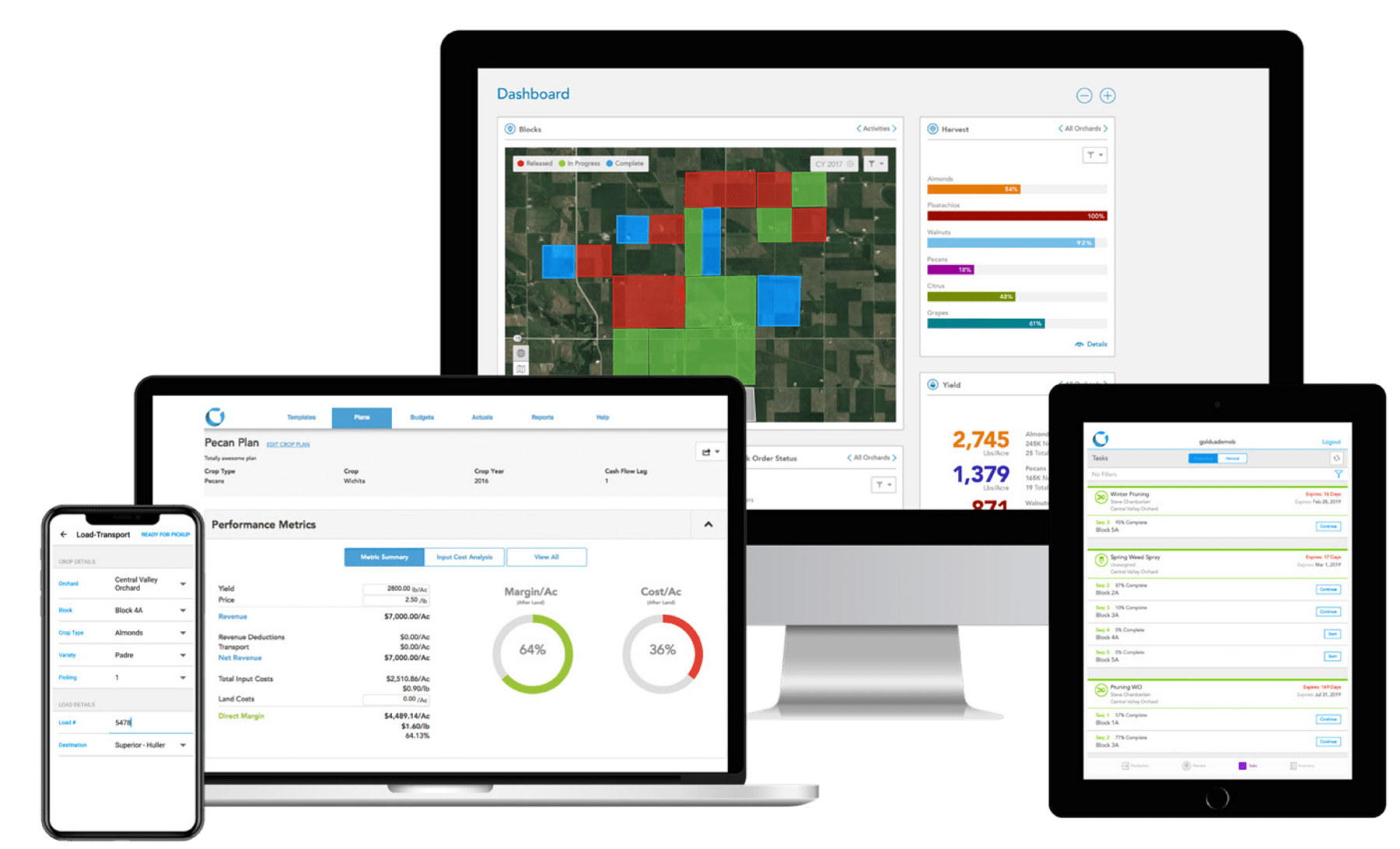 Planning & Budgeting
Get all your data in one place to plan a more successful year. Accurate data in means greater profit out.
Create operational and financial plans based on accurate, block-level numbers
Create whole farm, lender ready budgets with complex ownership models
Track actuals to budget and respond to changing conditions
Consolidated input shopping list and real-time purchase orders
Ensure you receive everything you purchase
Know what inputs you have on hand
"The adoption by our staff has been amazing. The ease of use, improvement in processes and the ability to easily share information has elevated conversations and changed the way your team thinks about our business."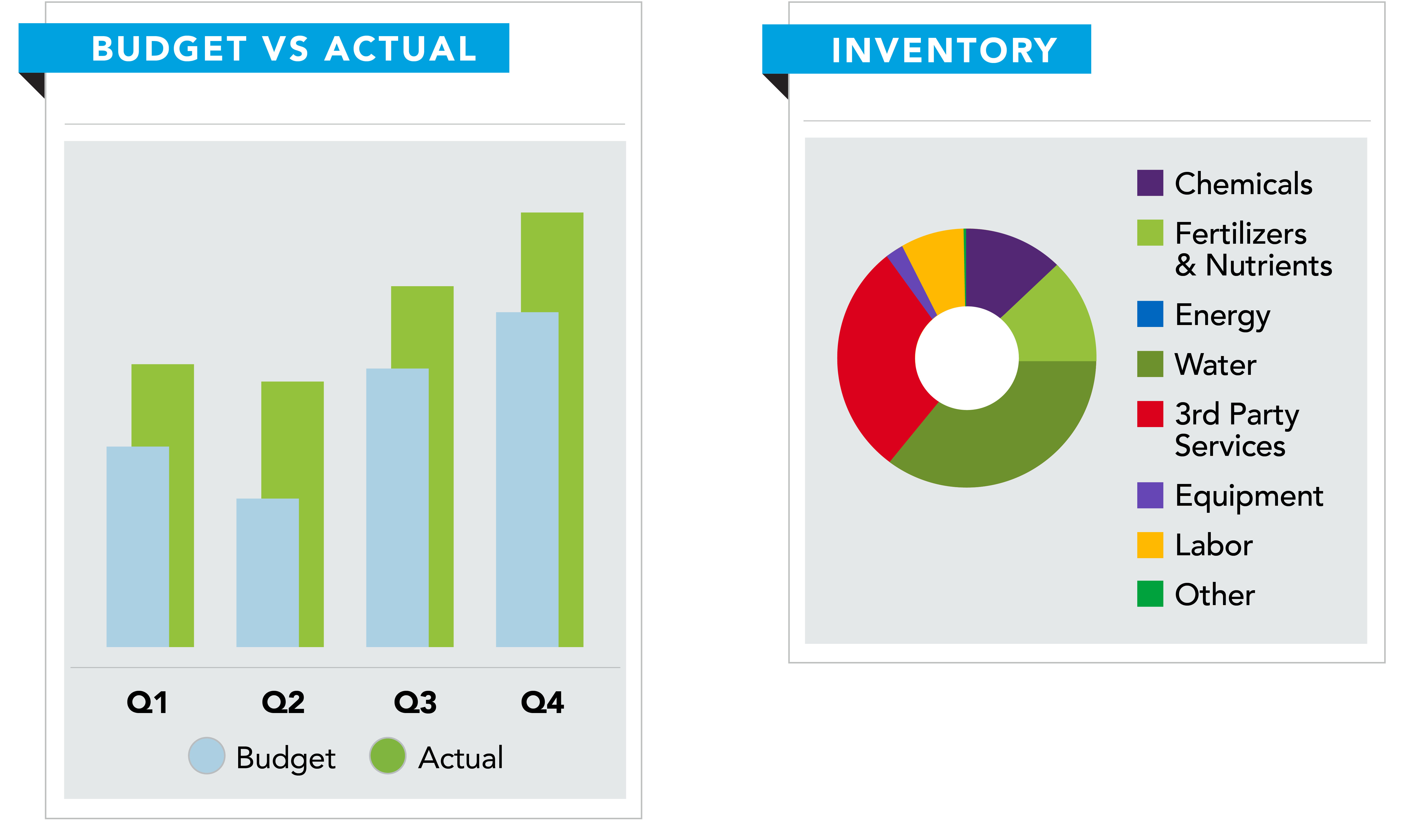 Production & Work Orders
Get a bird's-eye view of your operation. Boost efficiency, accuracy and accountability in real time.
Production Tracking & Reporting
Track cost of production as work gets done
Keep tabs on progress from anywhere
Maximize labor efficiency
Benchmark off historical records
Systemize best practices
Get a complete cost of production view for your business
Schedule irrigation tasks and track usage costs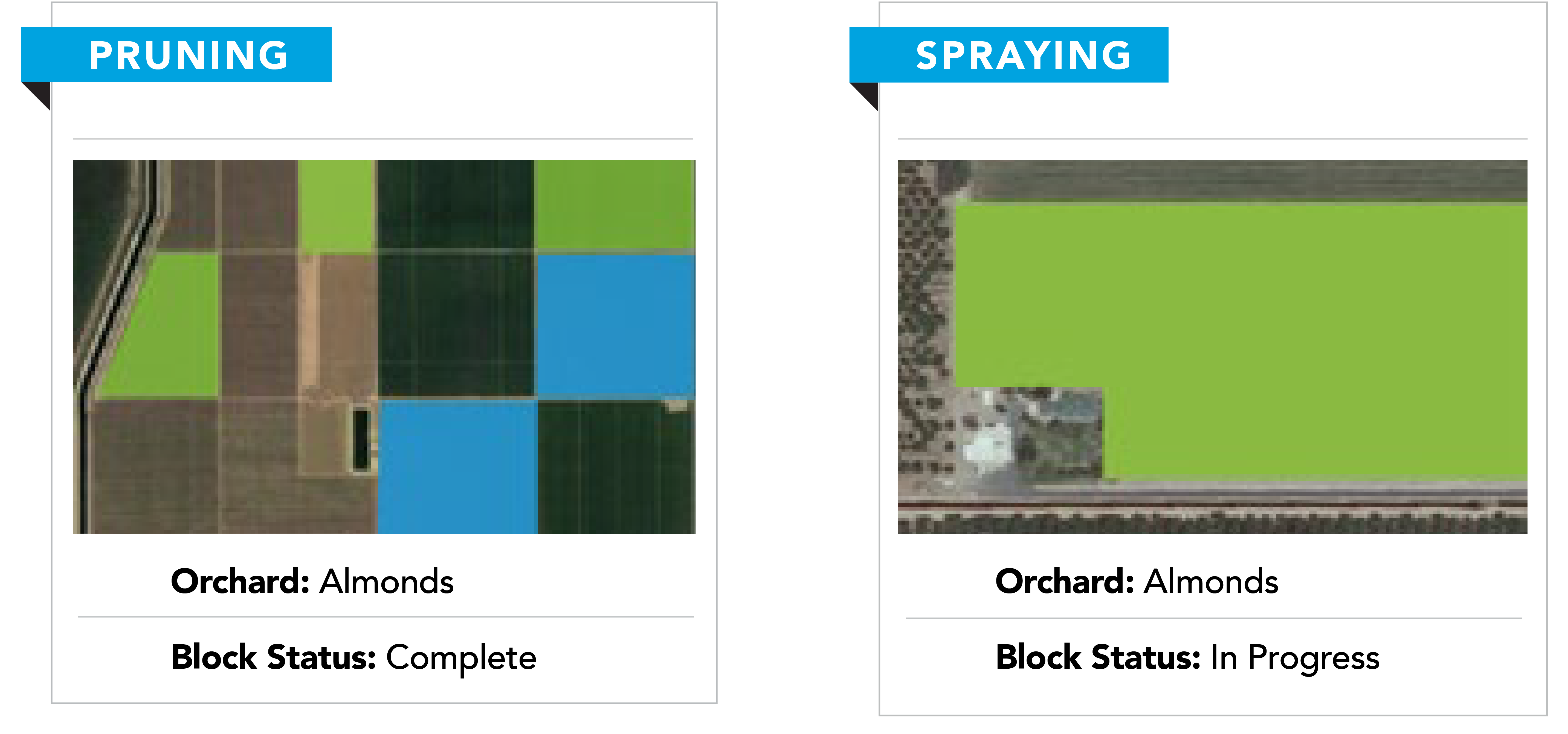 Harvest & Reporting
Account for every nickel. Generate time-saving reports for bankers, regulators, insurers, and stakeholders.
Upload spreadsheets from processors
Coordinate harvest crews and equipment, react as conditions change
Harvest in the best sequence to reduce costs
Identify problems in real time for resource accountability
Loading & Delivery Tracking
Monitor block and variety-level yields in real time
Trace loads or bins from block to final destination
Eliminate losses due to misassigned loads, missing tickets or theft
Receive in-field notifications for loads ready to be picked up and completed deliveries
Tie processor payments back to the block and/or variety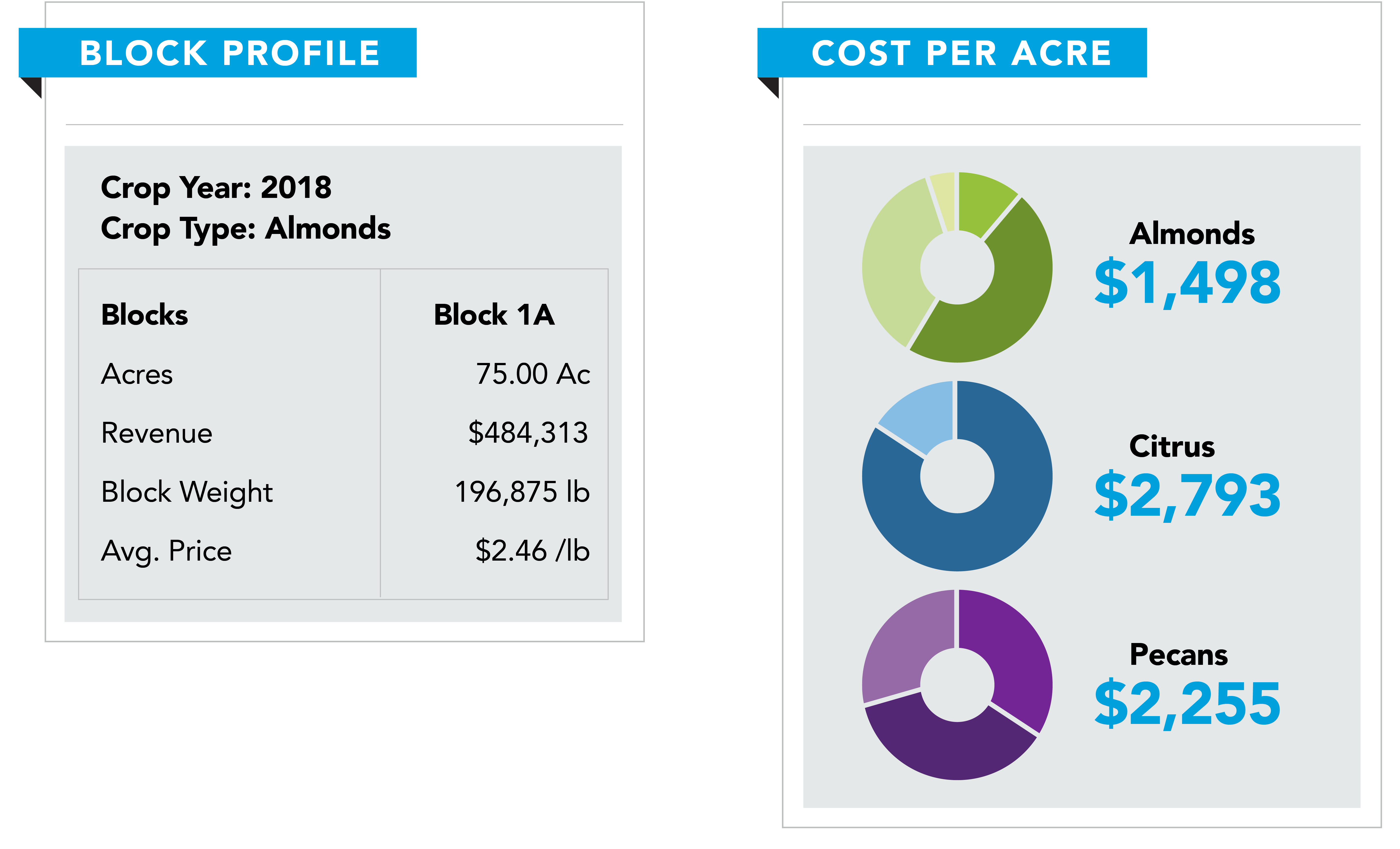 Is Conservis right for you?
---
Let's start with a conversation.
Farm Software for Permanent Crops | Stories & Insights