Adopting a farm management software system is no small change. It's a total shift for your operation that will affect the way you do everything, from budgets and finances to the way work gets done each day.
Making a big change requires an important decision. Daryl Pohlman and Karmen Mehmen are part of MBS Family Farms, a corn and soybean operation in Plainfield, Iowa. Karmen and her husband Stan began farming in the mid 70s, taking over from the previous generation. Today, her son Kyle and his wife, Kerri, have stepped in. Daryl is the farm's CFO, helping the organization constantly improve by linking and leveraging data.
MBS Family Farms began using Conservis in 2011, and here Daryl and Karmen share how and why they decided to incorporate farm management software into the way they do things.
Pain = change
The challenges that moved MBS toward farm management software
Because change is stressful, we usually don't pursue it until the motivation is great enough. "You don't change something until there's pain," said Karmen. "When you've got pain, then you make a change."
CFO Daryl recalls the time on farm prior to using Conservis. "We were using a lot of spreadsheets, a lot of paper systems," said Daryl. "Nothing was coming in right, and nothing was coming real-time. We were looking at it weeks or months afterwards." As the business has grown, so has the complexity. Karmen recalled simpler times when one person was doing most of the activities. Referencing winter budget work, she described the nightmare of recalling and reconciling numbers. "When everybody's doing it, no one knew and no one could remember," she said. "Nobody was owning [the data]."
Kyle Mehmen knew that one of the biggest issues on their operation was data silos, and he decided to visually show the team what they were dealing with at a team retreat. Karmen recalled the experience. "In 2011, Kyle had us all stand in a circle. We all had a poster board and we talked about all the different products we were using," she said. 'As we all stood there, Kyle said, 'These are silos of information. And they're not talking to each other. We've got a problem here.'"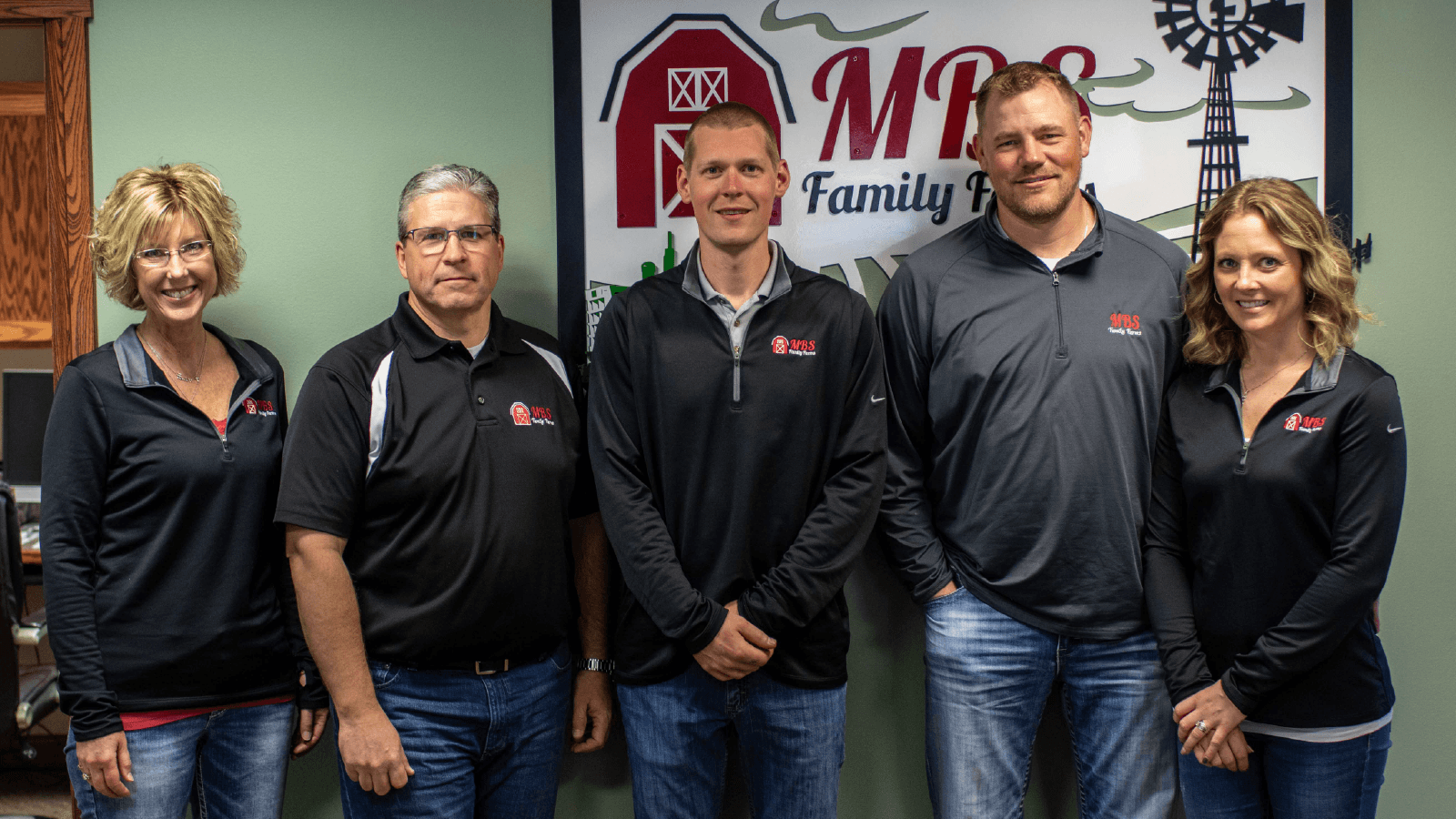 Because of this, MBS didn't have a clear financial picture. Daryl put it this way: "We didn't have a clue where we were making money and where we weren't making money. We knew we were making some, but didn't exactly know which fields were actually profitable and which fields we maybe needed to do something different on," he said. "Having the costs down to the penny for us has been huge in making management decisions."
MBS also suffered a crop loss, which quickly reminded them of the pain that comes with disorganized or tedious recordkeeping systems. "With that, we had a crop insurance audit where they went back three years," Daryl said. "Awful," Karmen added. "It's kinda like a colonoscopy," Daryl joked. "You're going to find something, and you change as a result."
MBS looked at their pain and knew there had to be a solution. "We asked ourselves, 'What are we going to do? How are we going to get better?'" said Daryl. As their farm operation grew, they sought a solution: to help them bring data together into one system, make it easily accessible, and efficiently manage their business.
The biggest benefits
Major positive changes MBS has seen on their operation
Trustworthy data of their own. Having their own data and the confidence that the data is correct was a game-changer for MBS. One area this has paid off time and again has been their ability to compare their records to other information. "One time they said that four loads of our beans were corn. And we found that," recalls Karmen. "And these are just mistakes, nothing was intentional. But we can question things because we've got our information." Daryl mentioned load tracking: "When we get our financial settlement from the grain buyer, we're matching up that settlement sheet with all the loads that came out of Conservis, to make sure we got paid for it all," he said.
Real-time information. Good recordkeeping has always been a priority at MBS, and farm management software takes recordkeeping to a whole new level. A common struggle for MBS Family Farms was quick access to real-time data. "Kyle was always coming in and running a report. Someone would always say, 'Oh, don't run that report yet, all the data isn't in there. I've got to do this, I've got to do that,'" said Karmen. "Then that data is worthless because he needed that information right away."
Easy reporting. Comprehensive, easily-generated reports are another aspect of Conservis that makes life better for MBS. "At the end of the year, we do an annual report for our landowners. Here's everything that was applied, every activity that was done. Here's every load that came off your field and where it went," said Daryl. "It's saved us a tremendous amount of work and beefed up our game, because it's fully transparent. They know what happened, and we can lay it all out honestly."
User-friendly system. MBS appreciates that Conservis is truly easy to use. Having been around for a while, Karmen has seen technology solutions as they've come and gone. "Back in the day we had Farmworks or some God-forsaken program we were trying to learn. I would cry to Kyle who was in college because I was trying to get this data," she said. "It's just not like that anymore. They've [Conservis] dummy-proofed it."
Outstanding (and proactive) customer support. We've made our tools easy to use on purpose. But there's more to our system than ease of use—there's also great support. "They answer every time. It's good support," said Karmen. MBS also appreciates the relationships that have formed between our Customer Success team and their farmers. Because we make relationships a priority, the support isn't just reactive, it's proactive. "I remember [their old Customer Success contact], she'd see something as the data was coming in and she'd call our office. 'Hey, this looks a little weird. What's going on?'" said Karmen. "One time they found a pretty big problem."
Long-term value. Farm management software has improved so much of the way MBS operates, but it gets better. As you use the system, you accumulate years of data, and that's a powerful thing. "Now we can go back and look at things and compare the metrics with other years. We can talk all day about how, and what, but this is the why," said Karmen. "That's when it gets really fun." MBS agronomist Parker Merritt agrees. "My favorite part of all the data Conservis stores is that we've just barely scratched the surface," he said. "There's so much potential for that data and how it can be used in a profitable manner, in a way that's going to be efficient, we can save costs. With the information and the amount of data we have stored, now we can start to really use it. It's just the beginning, that's the exciting part."
(How Conservis has impacted MBS Family Farms: read the full case study.)
"The quicker you can get from data to decision, that's time saved. Because when you need to make a decision, you've got information - you have confidence in what you're doing."
Culture shift
How the adoption of farm managment software (FMS) really looks
Adopting a FMS system is a complete operational shift, and getting buy-in from everyone is key. Karmen commented on the poster demonstration the team did before adopting Conservis: "The reason Kyle did that is he had to get buy-in from all of us. Because our whole team, we're from 18 years old to 63 years old." Yet the initial buy-in was just a snapshot of the buy-in and education efforts at MBS.
Daryl recalled a team meeting one Monday morning. "He said, 'everybody pull out your phones and open up the Conservis app.' We then walked through a scenario: fertilizing this field with this spreader and this product. He said 'Ok, go,'" said Daryl. "I think the average was getting it done in 13 seconds. Even people who didn't know how to use the app, they were doing it." Kyle told the team, "So do you have 13 seconds when you're done with that before you go to the next field? Because the guy downstream of that data needs to know that it's done. So maybe the planter can pull in there or whatever the next process has to be done. Does everybody have 13 seconds?" That expectation was made clear, and everyone was on board with the change.
MBS knew it was critical that the Conservis system to be truly incorporated into the workflow of the farm. Karmen described it as an "okay, this is what we're doing"-type attitude. "You don't do it half-assed," she said. "It started paying off immediately, but you have to really use it. If you're not going to use it, it's too expensive."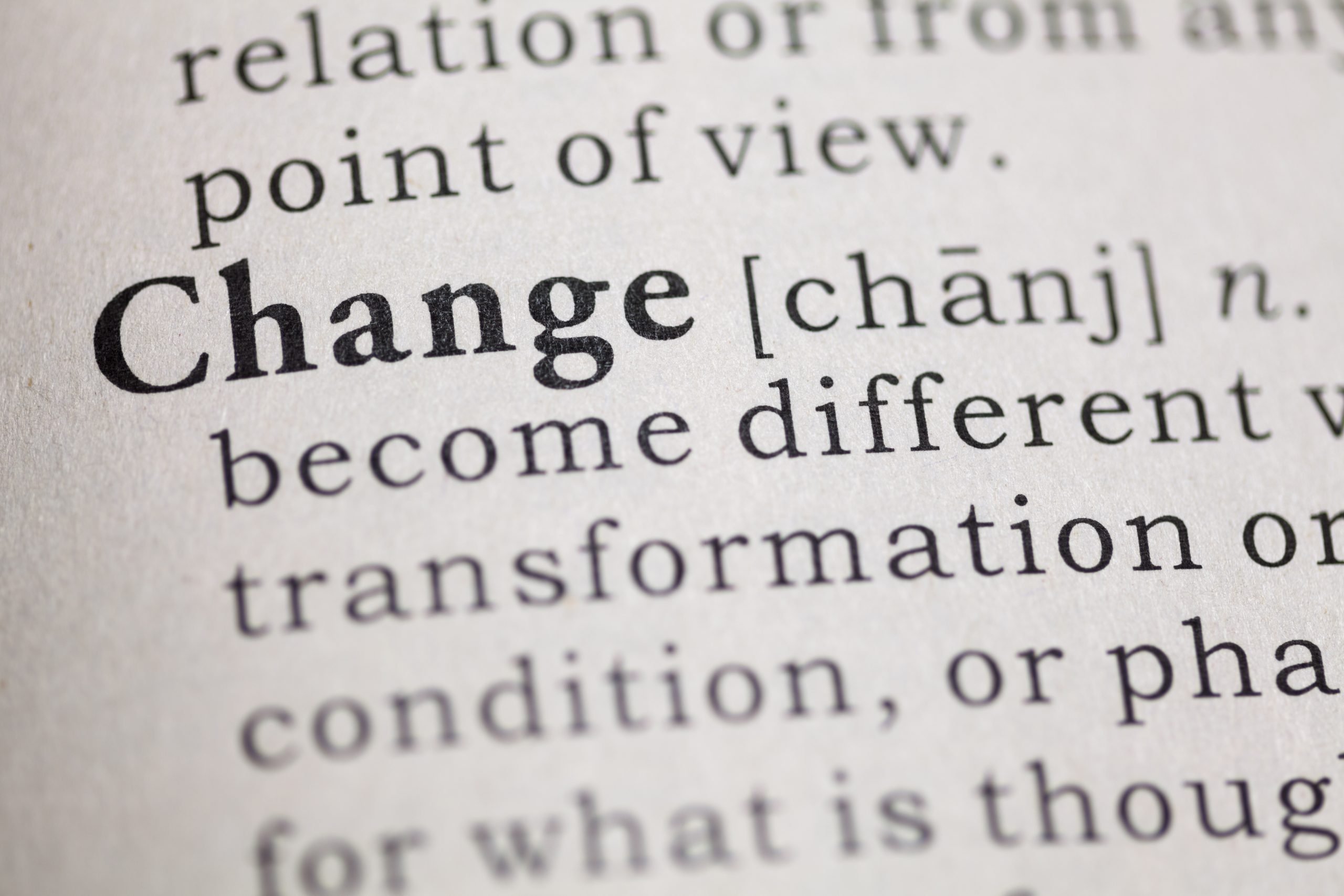 Yet you do have to be patient. The team acknowledges that things weren't immediately perfect. "We were ugly in the beginning. Our main problem was that people weren't entering the information at the time of the process," Karmen said. "They were still writing it in their little paper they had in their pocket," she laughed. "Or they would come in and have somebody else enter it. So we didn't have real-time data." Old habits die hard. Once the team got used to adding a few minutes at the end of each task to touch base with Conservis, the power of in-the-moment data began to show.
In summary, adopting a farm management software system is a total shift. No part of your operation will be left untouched by this new way of doing things. "You go through this culture change," said Daryl. "Conservis isn't a product for us, it's a verb. We say, 'Did you get that Conservis-ed?'"
"It's just part of the culture and the expectation now. Are we 100% where we need to be? No. We have moved the ball a whole lot further? Absolutely. It can be done. It's not hard."
None of us can imagine our lives without current technology. MBS Family Farms is no different; they operate on a different level now. Though Karmen understands the hesitation to make this jump, she's not shy in sharing her passion for what farm management software has done for them. "It's going to cost money, there's going to be pain, and it's going to be change," she said. "But once you get past that, you get more confidence, and people get more confidence in you. And it gives you the competitive advantage to be one of the last men standing."
Thinking about farm management software? Here are some important things to consider to decide if FMS is the right next step for you: