One of the biggest areas of frustration we hear about from farmers is recordkeeping. We all know how important it is to keep good records, but there are so many aspects to manage.
Are records up-to-date?

Are they accurate?

Who needs access to what, and how do they get it?
Not to mention the sheer amount of data modern farms collect—all this can leave growers with information overwhelm.
Because recordkeeping is one of the biggest frustrations for farmers, it's also one of the biggest areas of positive change when an operation adopts farm management software (FMS).

Data isn't as valuable if you can't be 100% sure it's accurate. With farm management software, accurate data isn't a goal, it's more of a given.
Immediate, digital entry. One way farm management software helps ensure accuracy is that data can be entered right away. Information can be inputted into the system immediately after it's known—there's no more putting numbers down on paper that eventually (hopefully) make their way back to the office.
With immediate, digital entry, you'll also be done with the days of trying to decipher handwriting—no more trying to determine whether that's a 1 or a 7 because it was written on a tractor or scribbled quickly on scrap paper. Better accuracy is inevitable when you can get the numbers where they need to be right then and there.
Scott Burdge, Equipment Manager at Lone Star Farms in Sunray, TX, recalls back to paper records and loose pieces of paper that would make their way to him, before finally getting to the back office. He recognizes that the electronic way of today is much better in terms of accuracy. "It may have the same data, but going straight from their iPad on the handheld to the office for the inventory people, it's more accurate just because it delivers it more reliably," Burdge says.

Accurate data is a key benefit, but accessibility is another benefit of FMS that growers find just as important. Records can be accessed remotely, and by multiple people at once.
Remote access. No matter where you are on the farm—or even when you're away from the farm—you can look at what's going on. "I don't have to go to a manilla folder back in the stockroom and look for something. It's just right there," says Michael Kitchen, Inventory Control Specialist at Lone Star Family Farms in Sunray, TX.
Kitchen continues: "I could be vacationing and somebody asks me a question and I can go to the app on my phone and pull up information right there. I don't have to worry about coming to my computer, which is 360 miles away."
Multiple-user access. It's not just one person who can access data from wherever they are—it's anyone who needs access. From the fields to the office, with farm management software everyone can see what they need to see. Michael Bates, operations manager at Bates Farms in Rockton, IL, appreciates this benefit. On his farm, he spends a lot of time in the field, while his partners spend more time in the office, and the communication and information flow makes the work much more efficient. "It's really a great opportunity to put information into a platform where it's attainable by other employees or family members," he says.
For the Bates, accessibility is huge. "I think the biggest benefit of the platform is having that digital storage space to record all of our data, and to access that from any location, anytime, whether on a phone, iPad, or computer," he says. "It's extremely convenient."

"We don't have to wait until the work is done to know what happened, we can see it all in real time."
"You always have the footprint of what you did last year to the next year, and the year after. It's the proof right there at your fingertips."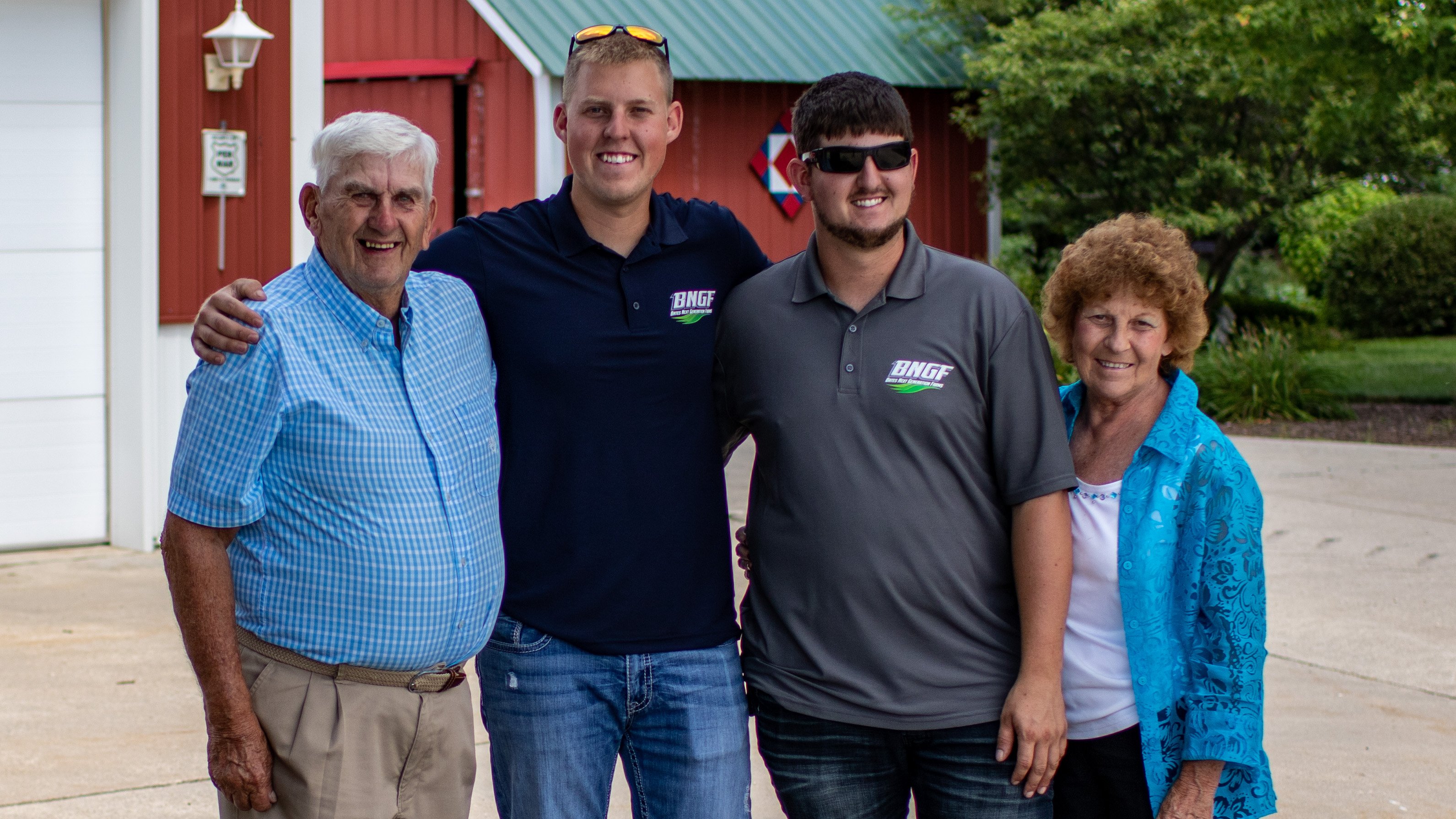 "We've just barely scratched the surface"
Interested in going digital with your recordkeeping? Learn more about Conservis, the leading independent farm management software system.