Sustainability is a buzzword in agriculture and we all know it. It's one of those words where ten people would give you ten different definitions.
'Sustain' means to keep up or keep going, and everyone agrees that sustainability is about the future: what will things look like five, ten, twenty years down the road? The stool metaphor is still a good one: the three "legs" of sustainability—environmental, social, and economic—all work together to ensure a bright future in agriculture.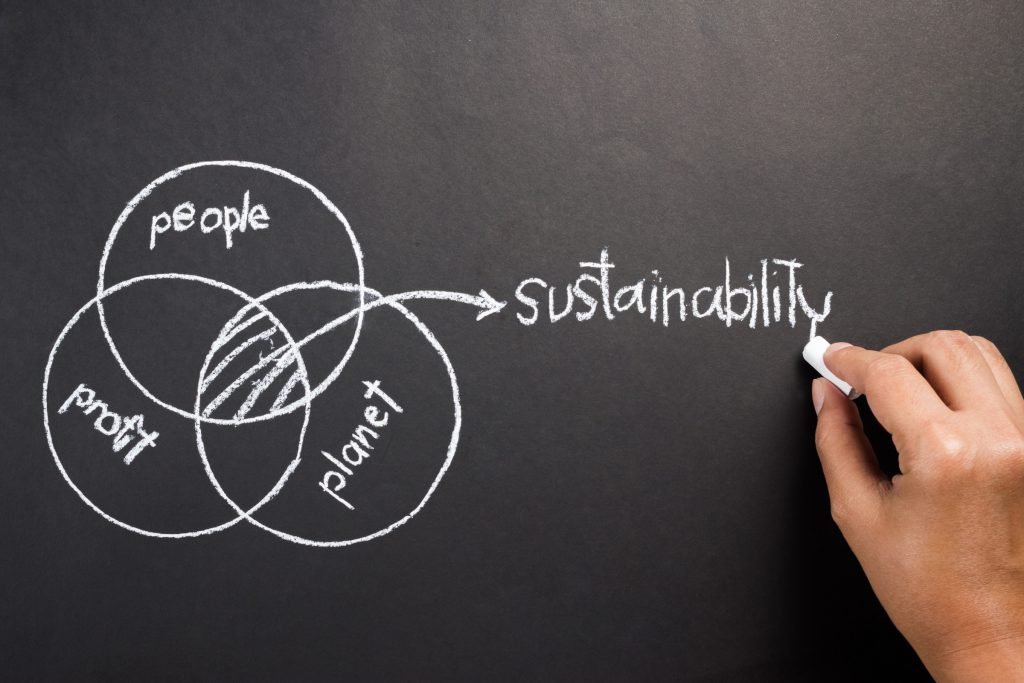 Environmental sustainability, preserving our natural resources and responsibly stewarding the gifts of the earth, is often viewed as the default definition. Social sustainability is just as important: the quality of life in farm communities has to be a part of the picture.
 The other leg, economic sustainability, is sometimes the last consideration, but it's actually the most important. If a business isn't profitable, it's—simply put—not sustainable.
A sustainability discussion
We've valued listening and discussion from day one. We're always seeking to understand the changing world we're living in and how that impacts farmers' on-the-ground work.
We continue to value that today. In July, one of our founders, Pat Christie, participated in a sustainability discussion, Data Drives Sustainable Solutions, at the 2019 Ag Media Summit. The conversation integrated our perspective with those of Minnesota corn and soybean farmer Justin Stock and Steven Ward, a researcher and scientist at Climate FieldView™.
The panel produced a robust discussion about sustainability—where farming has been and where it's heading—with the conversation lasting over two hours. We agree with Dr. Ward's perspective: "Sustainability is not a checklist. There's no silver bullet or one-size-fits-all solution. You really have to understand, based on your unique situation, your farm operation, your location, what the opportunity is for you."
Yet in the complex conversation about sustainability, there's a simple truth we believe, and farmers know it best: sustainability has to start with profitability.
Sustainability for farmers begins with economics
A simple definition of "sustainable" is "to exist constantly."
To go on existing: that's where we think it all begins. It's a practical, nuts-and-bolts approach: farms have to stay in business before they can focus on adjusting and perfecting their practices.
More and more data is available on farm operations all the time. Systems like Climate FieldView™ and John Deere Operations Center do an excellent job with agronomic data, bringing field-centric information like genetics, nutrition plans, prescriptions, etc, into one place. This is highly valuable.
The question is: How are growers using that data? And is it not only helping them make better decisions in the short term, but also helping their operations improve and grow for the long term?
Stock, the Midwest farmer on the panel, weighed in. "We're more in paralysis than we are in the analysis right now," he joked. "We have a lot of data—yields, input stuff, you know, that are crucial to growing and in measuring what we do—but we haven't really had a lot of opportunity to leverage that data."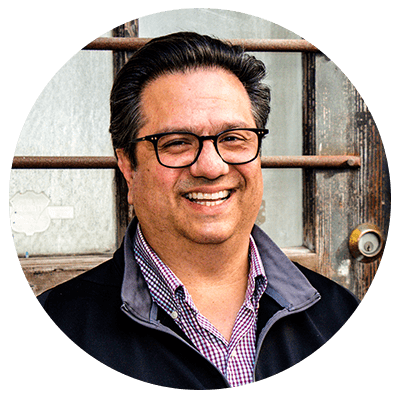 "Conservis connects the life cycle on planning, activities, outcomes, and profits, putting it into one view."
Stock continued. "That's where companies that are coming in and starting to say, 'Well we have all this, what are we going to do with it? How do we help you make more educated sustainable decisions?'—I think that's the direction it's going."
Technology that helps growers in the field is great, but it's just the first step. The Conservis farm management system brings all your data into one place, but more than that, it integrates your agronomic information with economic information to help you understand your true costs of production.
You want your farm to leave a legacy. We help crop growers make sure they can remain profitable so their operation can continue far into the future—what Christie calls "the missing ingredient in the life cycle of sustainability."
As many have said, sustainability is a journey, not a destination. But to stay on the journey, you have to stay in business.
This is the first part in a two-part blog series.
Read Part 2: Changing Market Demands