The business we are today grew out of conversations and work with farmers. We're really proud of that. But we didn't just talk with farmers back when we were first getting started. Connection and relationships with growers are the backbone of our company even today. It's not some surface-level marketing angle — it's just the truth. Hear more from some of our customers and several of our founders who've been around since the beginning.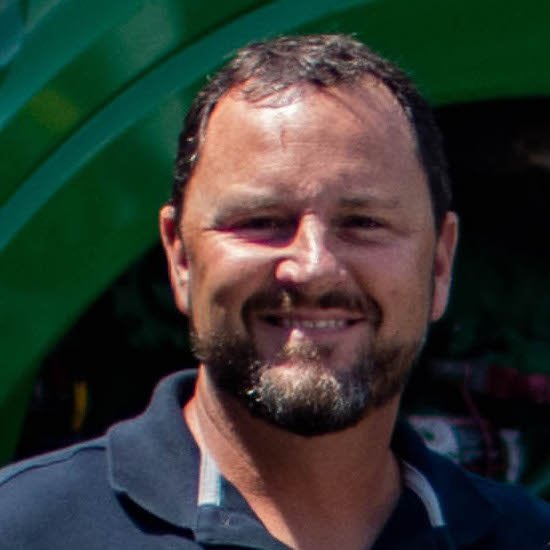 "Conservis has changed as much as our farms have changed in the last 10 years, or maybe even more from the standpoint of what they're able to offer. Through our relationship with Conservis, we have things now that we didn't even know we needed then. That makes you hungry for more. Even 10 years later, I still experience that with the company. They're constantly in conversation with us about what they can add to the system to make our operation better."
The very beginning: "We just listened and showed up"
About a decade ago, Conservis wasn't Conservis. Well, it was, but it wasn't all it has grown into today.
We were a company working on enterprise sustainability — helping groups and institutions do more with less. One of our founding partners, who had a background in agriculture, was asked to be on a panel at an ag conference, where he spoke about how technology can be used to sustain family farms.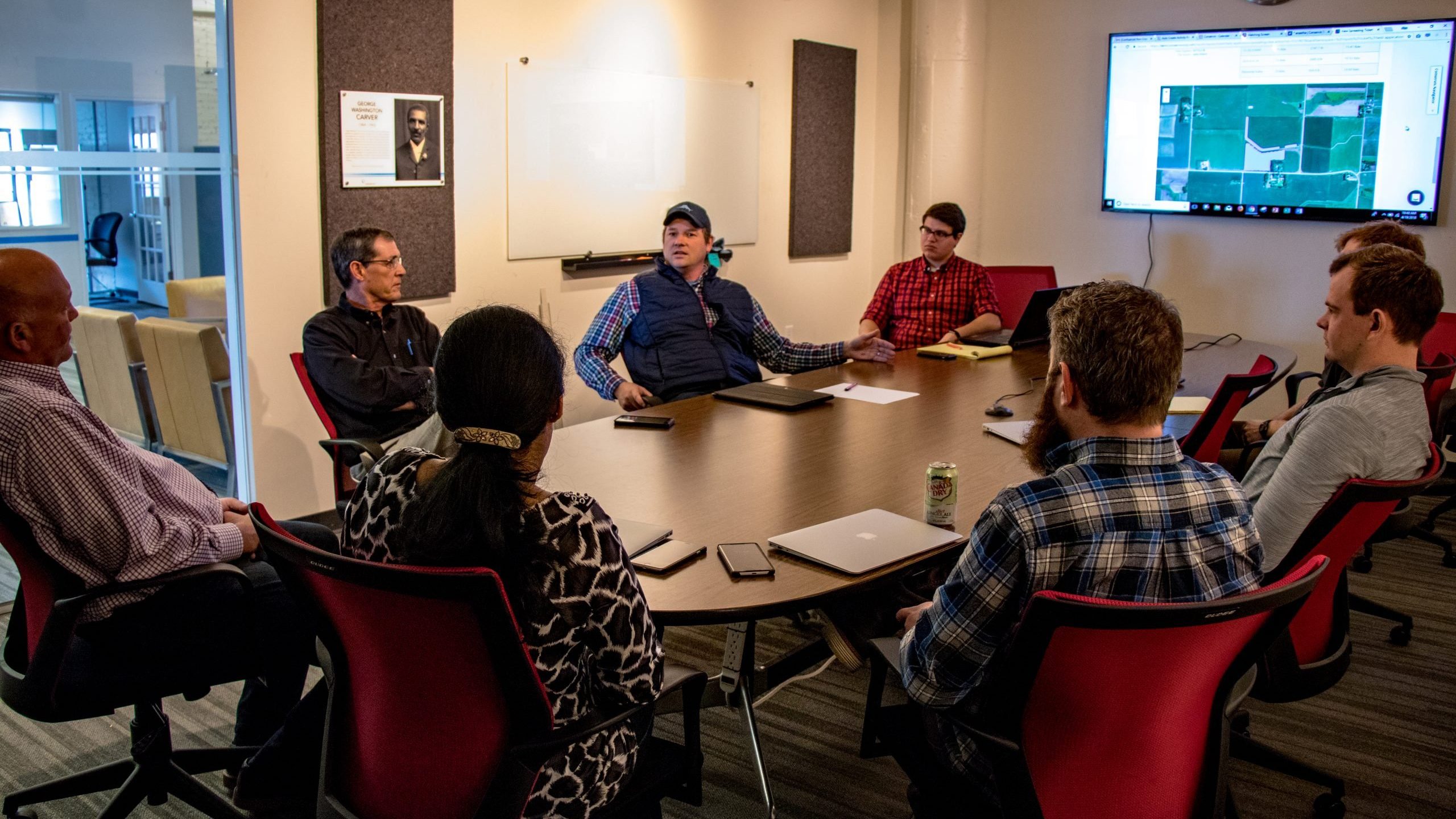 The founders met with these farmers. They talked; we listened. And that conversation is quite literally what formed our business.
"That's how we became aware that production ag could be a home for us. It was with farmers. They're the ones that showed us the path," says Patrick Christie, a member of the founding team. "It wasn't that we were the smartest ones in the room. We just listened and showed up."
"We're at an important conference, and a group of farmers came up. They said they have this problem for how to be successful for the future. And it became really clear that with all the experience we had around technology and industrial businesses — it was a match made in heaven in terms of how we could work together."
Building farm data management tools together
Once we decided to commit to agriculture, the team got to work developing data tools to help farmers. And they did the work not from their offices behind laptops — they did it from the field. The team was on the ground, building tools and soaking up all they could about agriculture and how to provide real value for farmers. Chuck Faison, another Conservis founder, recalls these early times. "We were learning every day. Learning the farming environment, learning what their specific needs were, everything," he said.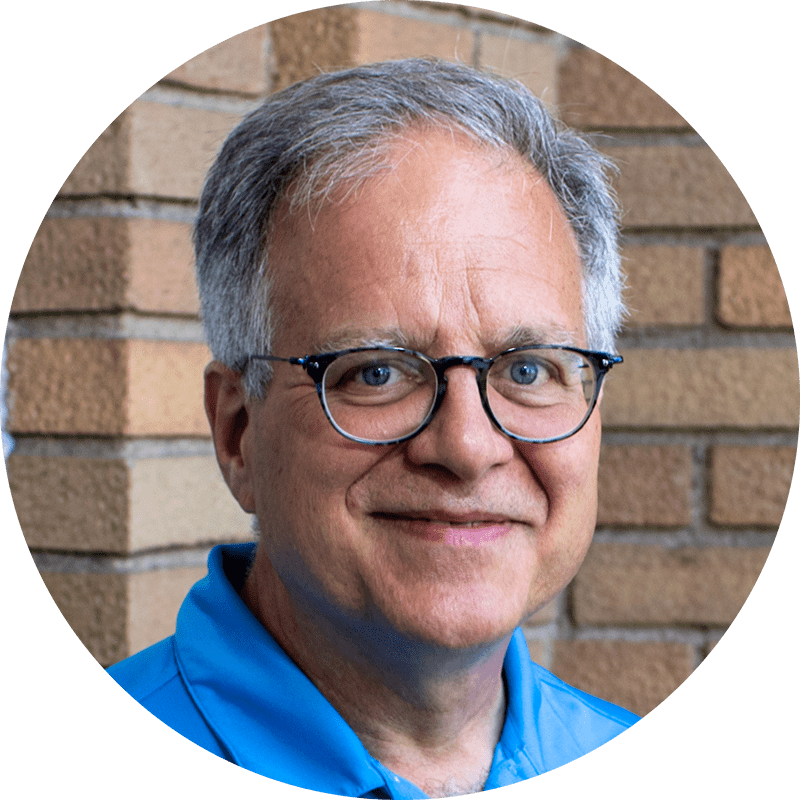 "We were learning every day. Learning the farming environment, learning what their specific needs were, everything."
It was an labor-intensive back-and-forth process. Founder Mike Borman reflected back on these days of early product development: "We were testing mobile applications on the first Galaxy 1s phone," he says with a chuckle. "I'd be out in the field working with people, and either the product wouldn't work just as we wanted, or there'd be an idea for an enhancement. We'd be calling developers that night, building code overnight, and deploying new technology the next day to try to make it work during harvest."
As we worked alongside farmers, we realized just how helpful we could be in providing real solutions to real problems. It was an exciting time for everyone.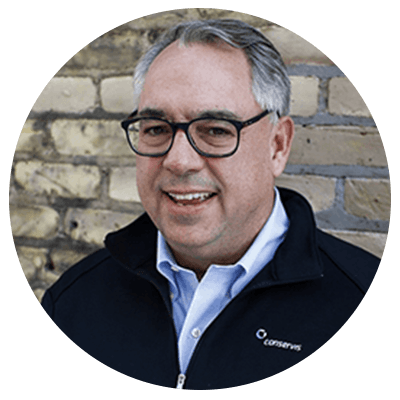 "I'd be out in the field working with people, and either the product wouldn't work just as we wanted, or there'd be an idea for an enhancement. We'd be calling developers that night, building code overnight, and deploying new technology the next day to try to make it work during harvest."
Aaron Lee, a long-time Conservis customer, affirms the team approach: "Conservis was started from the very beginning with farmer input," he said. "We were learning what we even needed, because we knew we needed something, but we weren't sure what that was. Conservis wanted to provide an insightful platform to farmers, so we worked together to build that."
The years went by, and we continued building new products and involving farmers in the process. Mike Sproule of Sproule Farms recalls his involvement in the building of our Work Order platform. "When it came to Work Orders… Conservis took some of the customers from different locations, brought them in, and we sat down for two-three days, and hashed out what we're looking for as individuals," he said. "Within the next year, Conservis had it and it seemed like they took a little bit from everybody's perspective to create the product."
"We were looking for four or five years for the right tools. Conservis was the first program we found that seemed to really understand what a farmer needs to be successful."
As we built products that solved problems for farmers, we were learning other important lessons from farmers, too. Chuck Faison, the founder who led the development of the technology itself, said one of his biggest learnings from talking with farmers was that the tools needed to be extremely user-friendly.
"A farmer explained to me — you have to make this technology 'farmer-proof'. We're out in the field, we need to focus on harvest or growing crops," said Faison. He realized how much work and complexity farmers deal with, that they need technology that works well and works with minimal effort and minimal input. "That was a key learning for me," he said. "It really influenced the design and the way we do tech, from then until now."
In it together: a flexible, dynamic system
Not only is every operation different, but every growing season is too. Faison recalls a time where Conservis worked to meet the real-time needs of growers in a tough year. "A few years ago the growing season was a challenge — there was drought and a big portion of the country was having a hard time growing their crops," he said. "They needed to understand their data in a way that Conservis wasn't quite doing at the time. We jumped in there to create reports, audit data, just really help them when and how they needed it."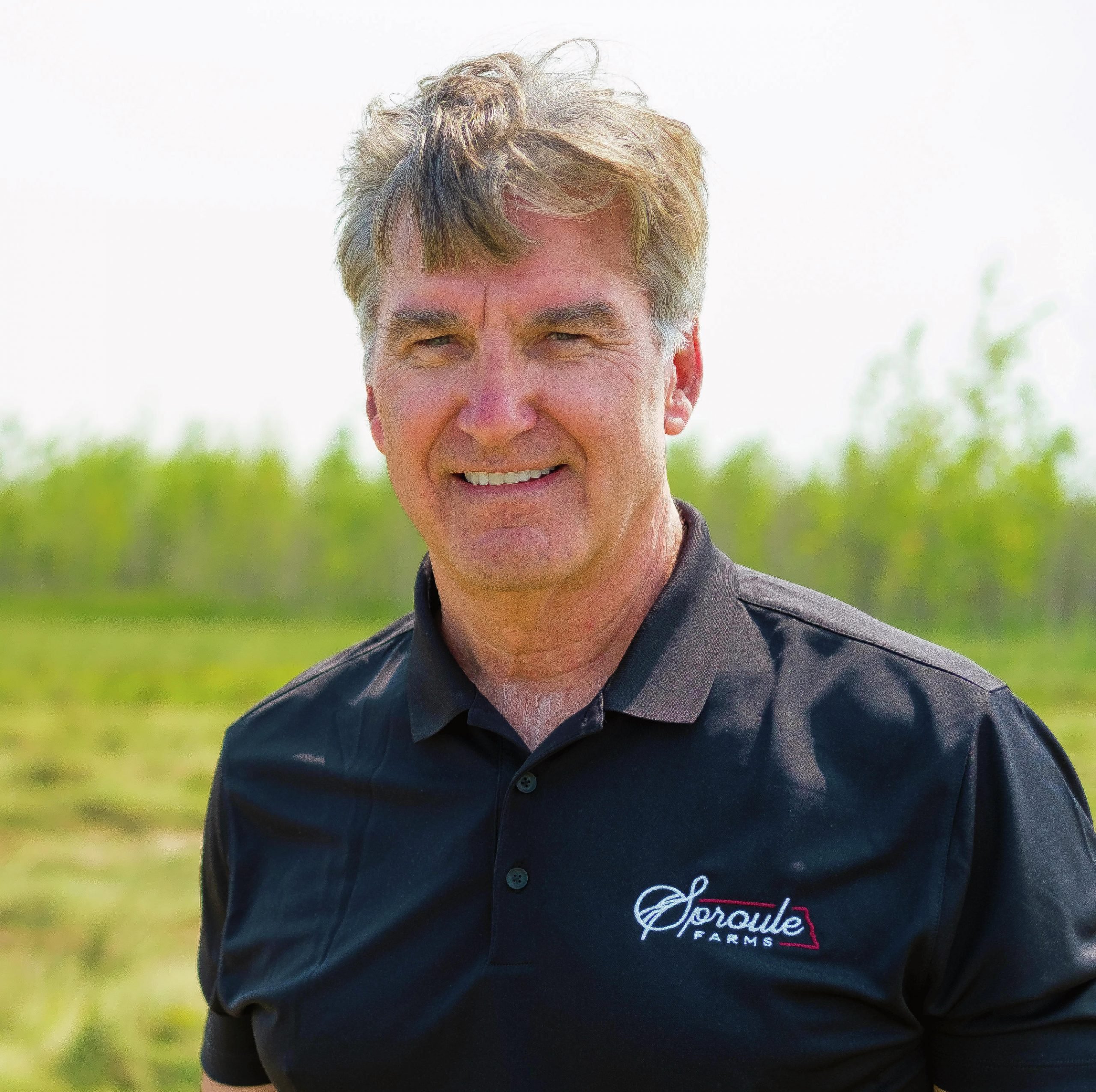 "Conservis is not a boilerplate software. If you have a specific need, they'll see if they can work it into what you want."
It's a partnership — we're invested in your success, and we figure it out what it takes, together. Andrew Wiens of Wiens Farms put it this way: "It's been the best customer service that I've ever encountered with any company. I can't put it any simpler than that."
The conversation continues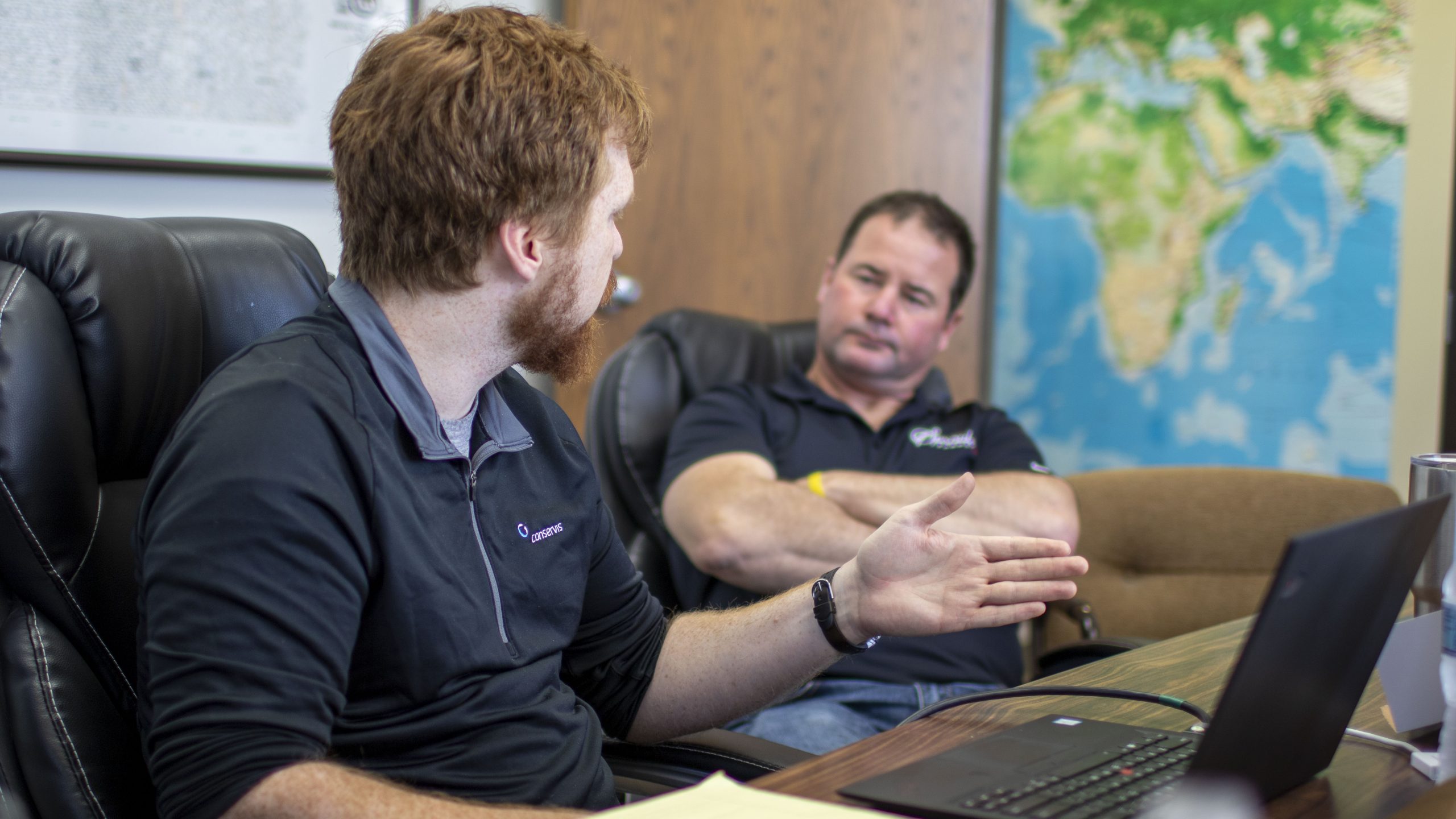 We're committed to your success, whatever it looks like. All farmers do things differently and have different operations and variables. We stay in conversation with our growers to continually assess how our tools can support their specific operations and circumstances.
We're proud of our commitment to make sure the system works optimally for every customer's unique goals and operation. Paul Sproule of Sproule Farms was especially impressed with this aspect of Conservis when they first started. "It wasn't one way of doing things," he said. "If you had an idea or a thought, you'd present it to the team and within a couple days, they'd get it edited and give us the data or the platform that we wanted to use on our farm." You can read the Sproule Farms case study here.
Scott Wiens agrees. "That's been one of the things I've noticed, that they're pretty good about tailoring their program to yours. I've just been impressed with their tech support and their ability to kind of tailor their program to your operation, rather than vice versa." Read the Wiens Farms case study here.
It's simple: working together
We're still adding to our toolbox for farmers as the agriculture landscape evolves and new ideas present themselves. But even when we're not developing products, we're still talking to farmers. All the time. In fact, it remains a central part of how we operate.
The truth is that we don't really think of ourselves as a technology company. In our minds, we're providing service and relationship as much as we're providing tech products (it's part of why our name is what it is). We make sure our tools are working and working optimally for every single farmer we work with, and we make that happen by talking with them. A lot. On the phone, sure, but also in person.
John Brueggeman of Brueggeman Farms appreciates the regular, proactive contact. "They stay on top of things, and they stay on top of us," he says with a laugh. "They make sure we're getting the most out of the program we can."
Mollie Ficocello at Sproule Farms notices this too. "They're great about coming out and doing field days, visiting the guys and asking us what we want. I feel like they're very innovative and helpful."
Mitch Hogfrefe at BWT Farms sees a clear difference between Conservis and a former farm management software company he used. "With the other company that we were using, we never saw a face. We were always on the phone with them, but now with Conservis, we see a face four or five times a year."
In January, we'll be having our third Customer Summit, another opportunity for customers (and potential customers) to come together in person, to build relationships and keep learning from each other. We love talking face-to-face with our growers because it strengthens our knowledge of what's happening on their farms. We look forward to it every year!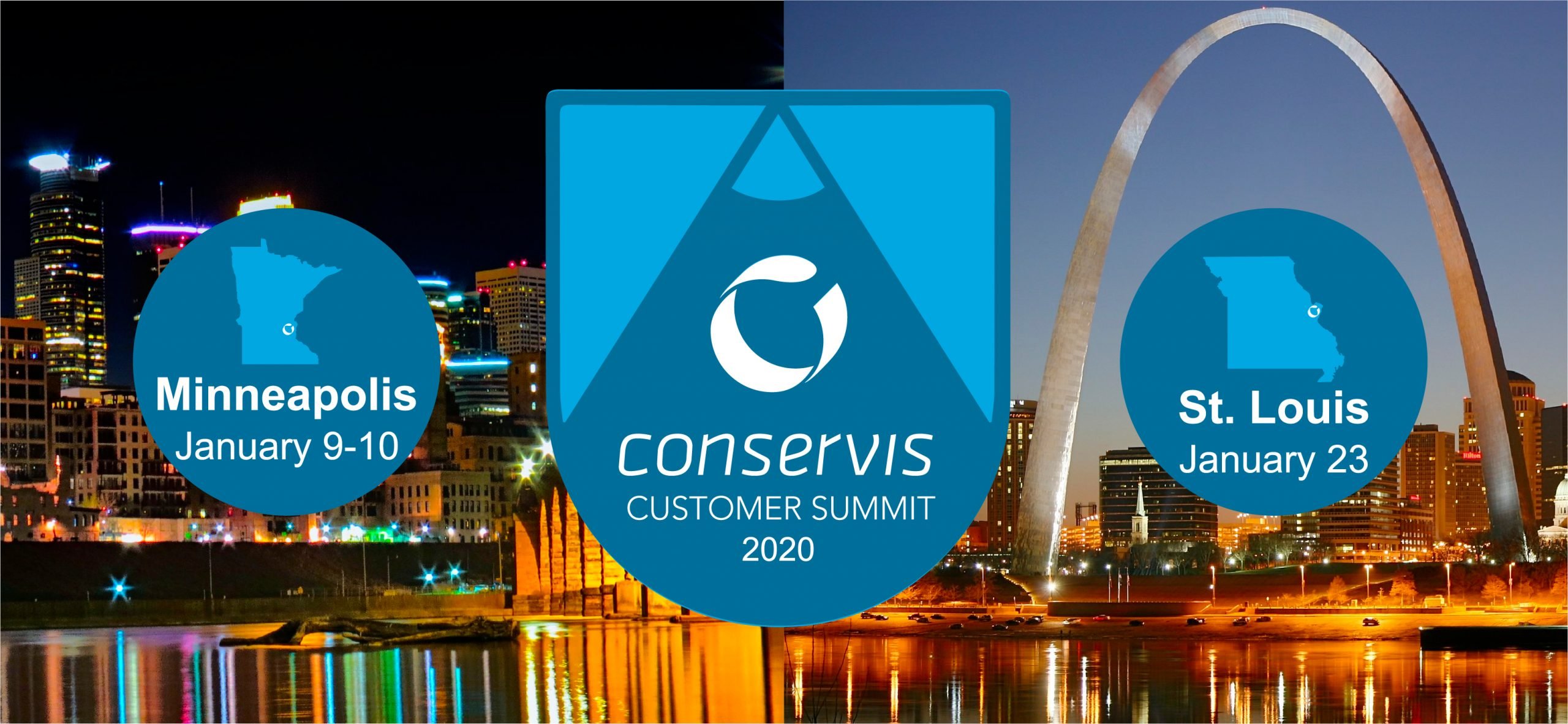 A partnership is where each party brings their respective strengths to make something that's even better together. That's how we see our work with farmers. "We don't farm. We're not trying to tell you you don't know how to farm," says Christie. "We're working together. We're bringing our expertise; farmers are bringing theirs."
"The soul of this company is our intense desire to partner with growers and be part of a network of relationships, where everyone depends on each other and everyone is working together," says Faison.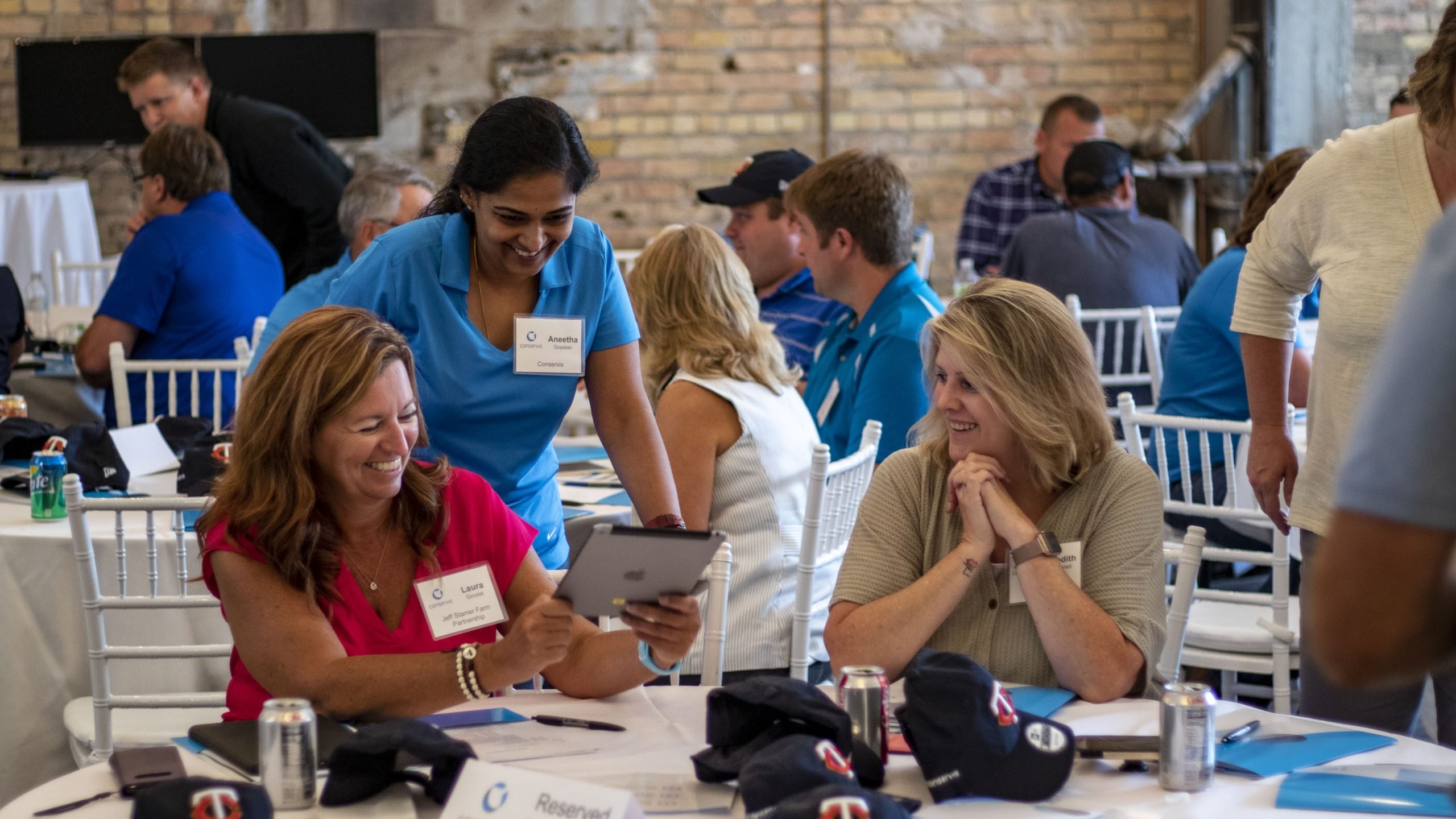 It's just that simple, and you can see it throughout our company. From the way we build products in partnership with growers to our Customer Success team helping customers get what they need and doing whatever it takes to make sure they're supported and successful, we work together.
From that first conversation at the conference to our ongoing relationships with our customers today, it's farmers that shape who we are as a company. We're not a company that sits in offices and boardrooms or tells you how you should be farming. We want to get to know you, your farm, your goals and we'll go from there.
You can be sure we'll do a lot of listening.
Conservis is the leading independent farm management system. We'd love to hear about your needs and see how we might be able to provide value for your operation.