Taking the chore out of farm data management
---
See productivity and profitability go up while complexity and wasted time go down.
For generations, farmers have been bogged down by the chore of managing their operation's data. Our farm management software makes it simple.
Old methods of data collection were cumbersome, time-consuming, and often riddled with mistakes. Our easy-to-use agriculture software puts all your data in one place at your fingertips. Conservis is user-friendly and designed to work with your active routine, allowing you to make quick changes on the fly. We all know that in farming no two seasons are ever the same, so we designed the crop production software to be flexible and intuitive. This agriculture software platform empowers you to work faster and smarter with less effort.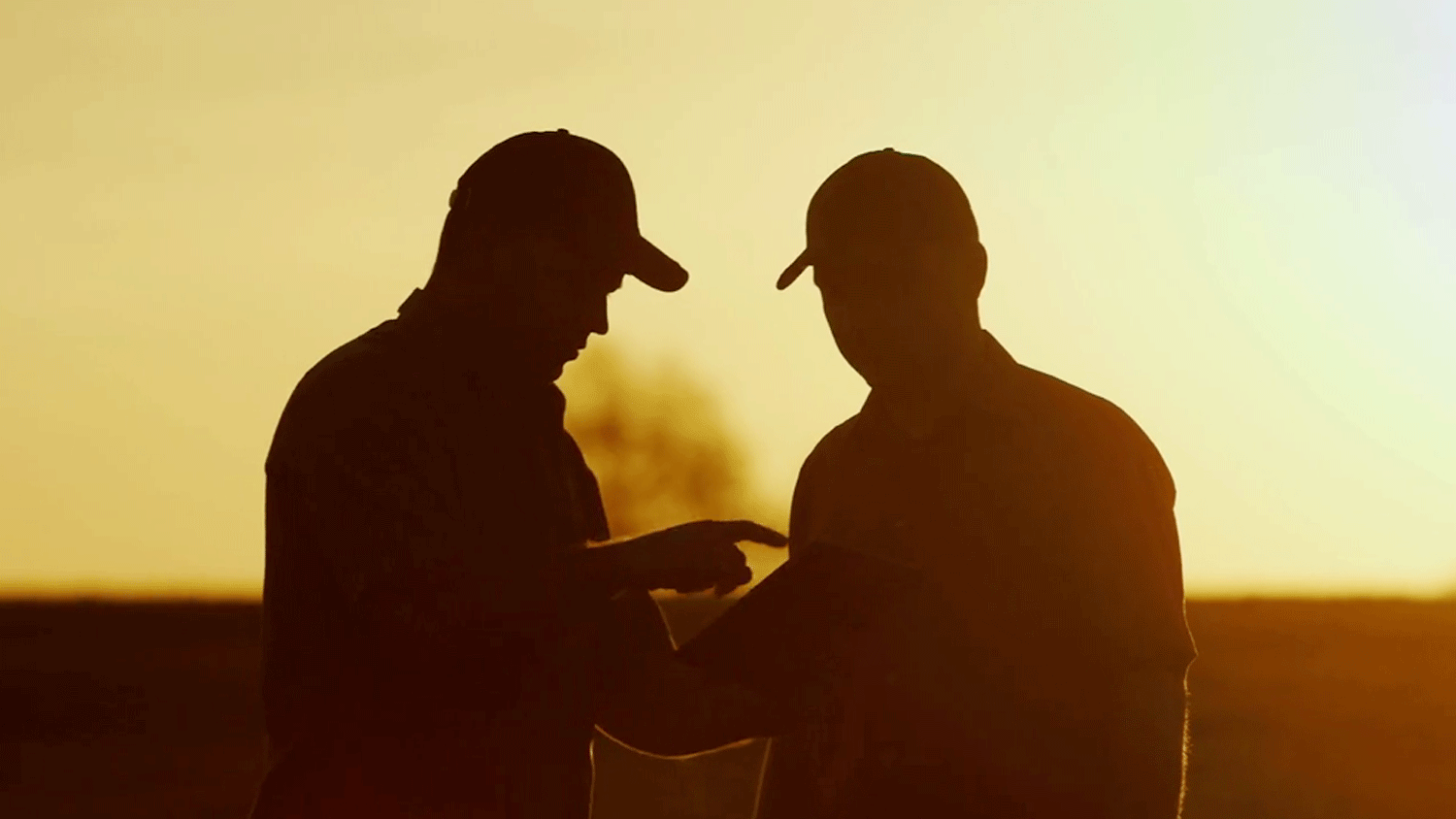 Understand costs, analyze yields.
Our growers use Conservis' farm management software to understand costs and analyze yields. The system can be used throughout the whole year, from planning and budgeting all the way through harvest. Have you ever wondered how to go to market without an accurate cost of production? Do you ever feel like your books aren't balancing and meanwhile, insurance costs are climbing. Conservis can help. The built-in crop production software tracks and records all your field activities such as planting, spraying and fertilizing. The agricultural software streamlines processes to keep you in control by defining farm and financial budgets. Creating a whole financial picture includes crop plans, field plans, inputs, debt service and land. With so many moving parts, having one centralized system to show you the big picture can be a huge benefit.
Reduce the chaos of harvest.
Have you ever believed that field and harvest logistics are harder than they need to be? Have you ever felt like without a handle on grain inventory, you can't manage harvest logistics? Our growers find it helpful to have farmer software that ensures no holes or gaps occur in the operation. Some of our farmers describe Conservis' agricultural software like a reliable employee, ensuring no load ever goes missing. The truth is that real people from our Customer Success team will have eyes on your operation and are readily available to help whenever needed. Not only are we watching out for you, but our agriculture software company is independent. We have no loyalty to anyone but you, and we've got your back! We're here to listen, help you achieve your goals and we're ready to roll up our sleeves up and get started.
Make your data work as hard as you do
Have the necessary data in one place, to plan a more successful year. Including: Farm & Financial Plans; Purchasing; Ownership splits.
Be sure you and your crew are more efficient while getting a bird's eye view of your operation. Including: Crew & Equipment Utilization; Work Orders; Input Inventory Management; Tracking Harvest through Inventory to Payment; Automated Data Capture.
Analyze your business in real time. Account for every nickel, identify areas to improve and create time-saving reports for bankers, regulators, insurers and stakeholders. Including: Settlements; Crop & Contract Management; Cost of Production; Profit Analysis; Plans vs Actuals; Reporting & Analytics.
Is Conservis right for you?
---
Let's start with a conversation.
Simplify the Business of Farming
Farming is a complicated business, and it isn't getting easier. Conservis is here to streamline and simplify with powerful farm management software that enables you to see your business from the dirt up.
Some agriculture software is clunky and difficult to use. Not Conservis. With just a few taps, our system tracks the activity on your farm, from the real-time work being done to a bird's eye view of your whole operation. Even better, Conservis helps you interpret and analyze your data, so you can make wise decisions and grow profitably into the future.
Learn how our common-sense farmer software helps you take the guesswork out of your work.
Products that grow with you.
With Conservis, the functionality to manage any size farm is there when you need it. As your operation grows, bring more of your activities online. And our Customer Success team is always there to help you get the most out of your investment, season after season. Click here to talk to us about your farm.
Get the complete picture.
Get a clear view of all activities and assets across farms in multiple locations, states or countries. What's more, you can efficiently get specific information and data to and from multiple owners and renters on one shared, easy-to-use platform. Pull it all together and run more organized with Conservis. Contact Conservis today to discuss the future of your multi-farm operation.
Banking, Insurance & Compliance
Trust begins with comprehensive data.
Now all your key financials, as well as all day-to-day farm activities, are tracked in real time on your secure platform. So when the time comes to create accurate, professional reports for banking, insurance and compliance, that information is a few simple keystrokes away. That's a dramatic improvement over the weeks it can take to pull together reports the old-school way. Call or email Conservis to explore how to gain more control over your bottom line.