We're committed to making farm operations sustainable. Environmental considerations are important, but to keep going into the future, farms have to be profitable businesses.
Progressive Farmer recently reported on the lending scene heading into 2020, detailing how bankers evaluate operating loans and unpaid debt. Agriculture finance consultant John Blanchfield encouraged crop growers to thoroughly review their farm's financial statements before meeting with their banker, noting this is an area that often needs attention from the banker before they can even get to their work of making lending decisions.
This is no surprise. Managing financials can present a conundrum for row crop growers: when there's so much physical work to be done, you don't have lots of time to dedicate to the back office. Getting a firm handle the business side of things can feel overwhelming, especially in a year like 2019 when margins are tight and bankers may have more questions than normal as they manage their own risk.
It's all a recipe for major stress. Here are five ways a farm management software system can help bring ease and simplicity to farm financing.
1. Farm management software helps you and your banker understand your operation's finances.
A good FMS system gives you visibility into your operation's financial performance, something that's beneficial for both you and your lender.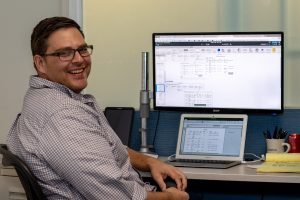 Getting your data into one smart application gives you actionable insight so that you can make better, more profitable decisions. This is also invaluable information for your lender. "Starting at the field level improves the accuracy of a budget and ensures all input costs can be tied back to each field," says Stu Clark, Senior Product Manager at Conservis. "The biggest value add for Conservis is the integrated nature of the platform. As activities are tracked throughout the season, actual costs are calculated automatically. Which means, growers have real-time insight into their plan vs. actual costs."
When you're using a farm management software system, you can track what's going on on your farm in detail, despite changes to the plan, and you can communicate confidently with your lender.
"You can very clearly show - here's what I planned, here's what I actually did," says Clark. "And if there's any variances… you can tell them what they were, why they happened, and what you can do to have them not happen again. It's one of those things where having a system removes a lot of the 'I don't knows' from the equation."
Michael Langemeier, an ag economist, describes three levels of knowledge around farm financial performance in a Progressive Farmer article. The first is basic: is gross revenue above expenses? Next is breaking it down into individual enterprises - crops versus livestock, soybeans versus corn, etc. Third is the most detailed: understanding the costs and returns on individual fields.
Langemeier added his view on the importance of knowing how every part of the farm is doing in terms of profit. "Bankers don't like surprises," he said. A good farm management software system gives you this knowledge, making conversations with financial stakeholders that much easier.
2. Farm management software eases the paperwork burden on both ends.
Tax returns, capital expenditures, changes in operations, budget documents and deviations, yield history… need we go on? Preparing financial documents for your banker is a detailed process that can be extremely time-consuming. A farm management software system streamlines the paperwork, saving massive amounts of time and energy.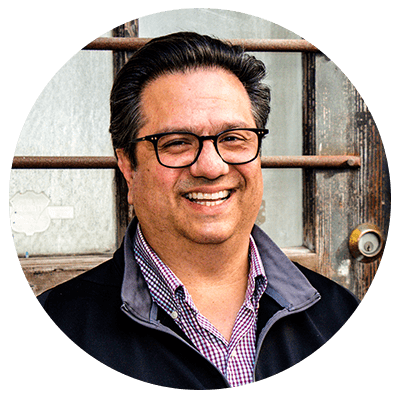 Reporting is one of the biggest areas of relief growers see when they adopt farm management software. "Our farmer clients consistently told us that what we're doing will cut their work in half–putting tax returns together, budgets, and financial statements," said Pat Christie, one of Conservis' founders. "If you're taking all that off the Conservis platform, that data is 90% already there. It's hitting a button, generating a report, and getting it to the bank."
Paperwork can be an especially big hassle when you're seeking out a new lender, and FMS streamlines the process significantly. "It really helps when we're setting up a new relationship with a borrower," says Kurt Downs, Senior Relationship Manager at Rabo AgriFinance in one Illinois Soybean Association article. "We have to request a significant amount of information to start a relationship. If we can access the Conservis information, a few keystrokes will quickly get a lot of the material set up, saving us and the borrower a lot of time."
3. Farm management software helps you and your lender work together in a timely fashion.
The old model of ag financing is end-of-year. With FMS, you have organized real-time data readily available, so you can have an informed conversation with your lender whenever you need to.
Work doesn't stop on the farm—there's tillage and fertilization for the next season, not to mention committing to seed, fertilizer, and chemicals. "It's common to make commitments for the next crop year before the operating line renewal has been submitted and approved," said Clark. "The time between making commitments for the next season and the renewal approval can be stressful. Submitting a complete budget early mitigates risk regarding unforeseen bumps in the renewal process."
Access to timely farm data is also important for ongoing changes and decisions in your operation. If there's a big shift in your plans or an adverse event and you need to go back to your lender for more money, you can produce a document that shows exactly what's happening with your business. You're not waiting on settlements or invoices—you're able to go into your farm management software system and access real-time, accurate information.
"At any point of the year we can make a quicker decision for clients based on higher quality info and much more accurate information, to make an informed decision in a timely manner," says Robert Lubben, Executive Vice President for Rabo AgriFinance in one Farm Progress article.
"Much of today's lender advice happens to line up with the things that live within Conservis, just good business practices that align."
4. Clear, organized records give you a clear advantage in the bank's eyes.
The Progressive Farmer article noted that growers who bring disorganized financials to their lender are at a disadvantage. "If a banker has to use up so much of their time working on getting the financial statements right, they have less time to evaluate the credit request itself," noted ag banking consultant John Blanchfield.
On the flip side, growers with clear, organized records have an advantage. "A banker will naturally gravitate to those applications that don't require a huge amount of detective work," Blanchfield said.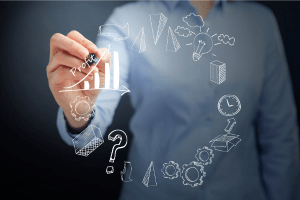 Banks will inevitably prioritize clients who come with more robust, more organized data. "The more accurate data we can get, the more comfortable we are with it. Lending decisions are easier," said Downs at Rabo AgriFinance. "It also helps us get financing in place more quickly, whether a customer is buying new equipment, land, or putting up another facility."
Transparency with your lenders is the name of the game—you want your lenders to see that you know where your costs are going and you can compare your plan to your actuals very clearly. A clear, organized budget in addition to the previous years' actuals provide transparency into your operation. This transparency puts you on a level plane with your lender and helps foster a strong partnership. Good farm management software offers you that visibility.
5. Make confident decisions, no matter what.
In lots of ways, FMS can lower stress and save time no matter how the year goes. But in a hard year of many unexpected variables where profit margins are thin, it's even more helpful. Being able to have a clear plan, modify it as necessary, and track it throughout the year is a big advantage. With farm management software, you can tell when you're off-plan and start taking immediate steps to get back on track, and you can keep your lender apprised of your activities.
"Having tools to track your budget vs. actual in real-time gives lenders the confidence that you can identify and resolve risks early," commented Clark.
Managing the back end of a farming operation can be challenging. The bookwork is a job in itself, and farmers don't farm because of a passion for paperwork. Farm management software can take a lot of that off your plate. Maybe you can even relax a little, knowing your financials are in order and you're making confident decisions no matter what the year throws at you.
We're commited to keeping farm operations profitable. Learn about our recent partnership with Rabo AgriFinance, part of the largest food and ag finance group in the world.