Headquartered in the small town of Vina, CA in the Northern Sacramento Valley, Andersen & Sons Ranch farms walnuts, prunes and almonds over three counties and nearly 4,000 acres of California orchards. Andersen & Sons Ranch grows walnuts of many varieties including primarily Chandlers and Howards, but also Hartleys, Franquettes, Tulares and Solanos, and numerous varieties of almonds.
We talked with Andersen & Sons Ranch Manager, Garrett Gundersen. "Mainly we have Andersen & Sons Ranch," said Garrett. "But by having the shelling and hulling for walnuts and almonds, we are vertically integrated."
Since 1904, the Andersen & Sons Shelling side of the operation has offered organic and conventional walnuts in-shell, along with various kernel products. Family owned and operated, the farm's been going strong for well over 100 years. Last year they processed about 70 million pounds of walnuts, making them the sixth largest in California.
This video was provided courtesy of Andersen & Sons Ranch.
Why the ranch adopted Conservis
Andersen & Sons Ranch desired a system that would track their field activities, cost of production, equipment, labor and inputs, along with a recordkeeping solution that would provide traceability and keep them on budget as they moved throughout the season.
"We look to Conservis to keep track of everything down to the block level for our production, the day-to-day activities, and to make sure we stay on budget," says Garrett. "We do a lot of outside work as well to help other people, so trying to keep track of all the billing hours was a challenge before Conservis."
Conservis ensures that Andersen & Sons Ranch knows where they stand throughout the season. Whether it's communicating work to the field, managing field activities or overseeing labor and equipment, Conservis provides one concise place to track valuable information.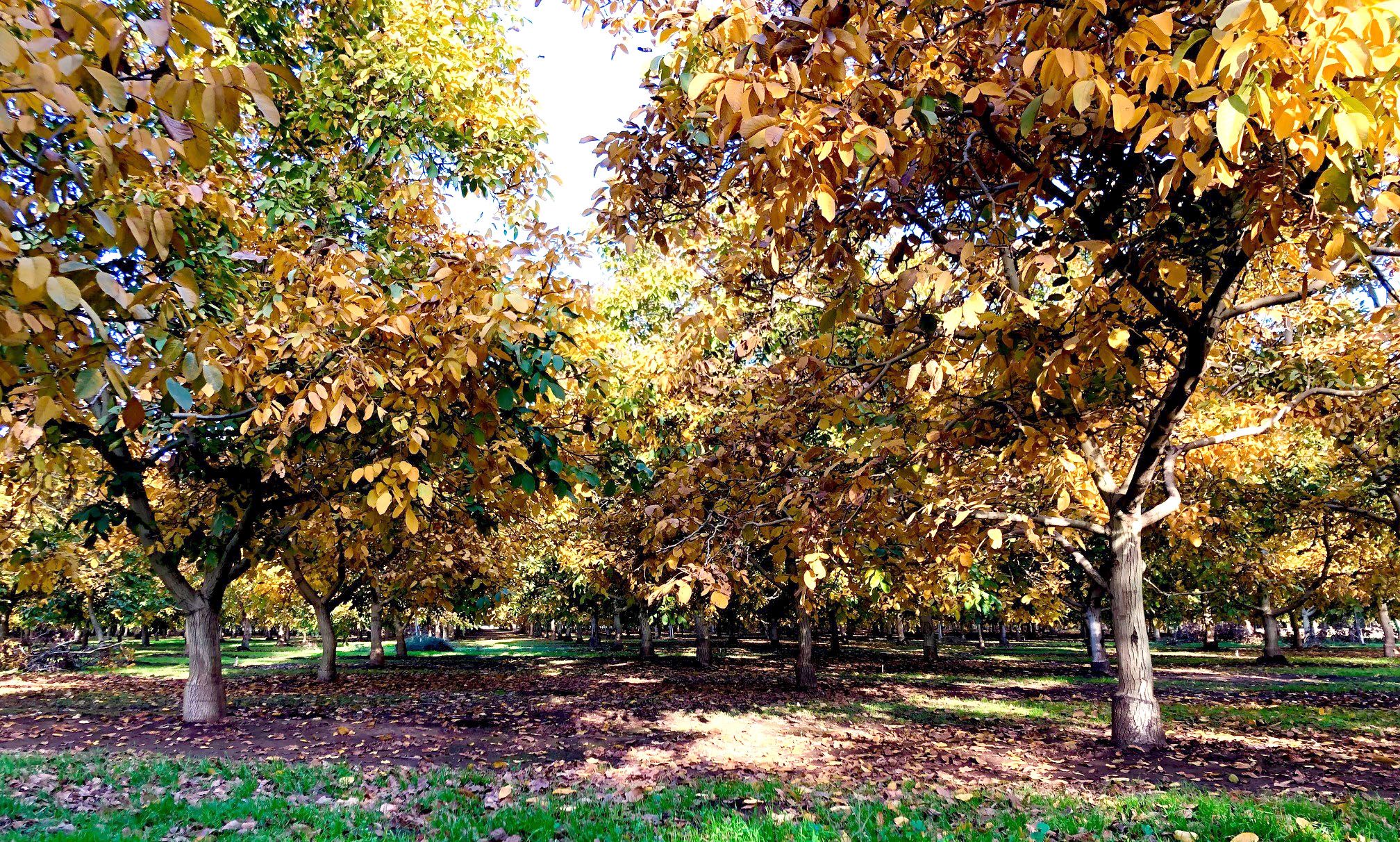 Labor & equipment tracking
Conservis enables the ranch to keep track of which employees are in what locations and tracks what equipment they're using. This provides Garrett with real-time information about what's taking place across their whole operation.
"Conservis tracks right down to each employee, including their wages," says Garrett. "All of our employees are in the system along with their burden costs and rates. Conservis goes that deep, showing right down to the employee or piece of equipment. That's the nice part about Conservis... you can make it as detailed or as broad as you like. The adaption to whatever we want to do is endless."
"Overall, Conservis has helped save the day many, many times over," says Garrett. "Whether it comes down to billing questions, employee situations, what happened when a piece of equipment broke, or where that piece of equipment was and how many hours have been put on it, Conservis tracks, stores and easily reports it."
Recordkeeping & traceability
Garrett is grateful for the recordkeeping that the Conservis software system addresses. Stored in the cloud, Andersen & Sons ranch has a historical track record of what happened when and where.
"It's nice to be able to look back and see what time of the year you had to start dealing with mice or what time did the almonds start blooming. You can see where you compare from year to year, versus trying to go back and hopefully find that binder that you wrote those notes down in, or maybe didn't, or you spilled a cup of coffee on it and they all got ruined. Or that phone died and you don't have those notes anymore... With Conservis, having our data in the cloud, you can always look back and see exactly what you did and it's quick and easy to find."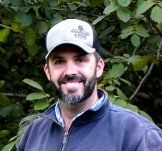 "Traceability is a big piece that we didn't have in the past, so that helped us out and I think is going to help us out even more in the future. Conservis just keeps getting better for us and we keep leaning on it more and more."
"Traceability has helped a lot with us being as spread out as we are," says Garrett. With over 150 fields, there are a lot of moving parts throughout the year. "So it's nice to make sure the right sprays have been done on all of those blocks and they've been taken care of as they need to. We don't try to spray or treat things in blanket coverage. We take everything down to exactly what it needs, so being able to keep track of that has helped. Come harvest, we can look back to those fields and see exactly what's been done."
Streamlined harvest logistics
Garrett enjoys the ability to be anywhere and have visibility to what's happening across the ranch. "It's nice having access to that for myself and the other bosses, to access your cell phone and see where we are at during harvest, versus having to call or text somebody." Cell service is hard to come by on many of their ranches, so it's oftentimes difficult to get ahold of drivers. Using Conservis, Garrett gets more of a bird's eye view so he can see when trucks have left his locations. This makes things run more efficiently, so Garrett's not sending a driver to get a load that's not actually ready for pickup.
Harvest is an exceptionally busy time for the ranch. You will find employees working six or seven days a week throughout the operation. The ranch also employs many neighbor contractors who are assisting in the fields and at the hullers in the city of Vina.
"On the ranch itself we're receiving all of our product, plus all of the outside people that come and go. Conservis helps us a lot by keeping track of it all, especially on our fields. That way you can look things up in Conservis and see whether we're shaking fields, or receiving truck loads."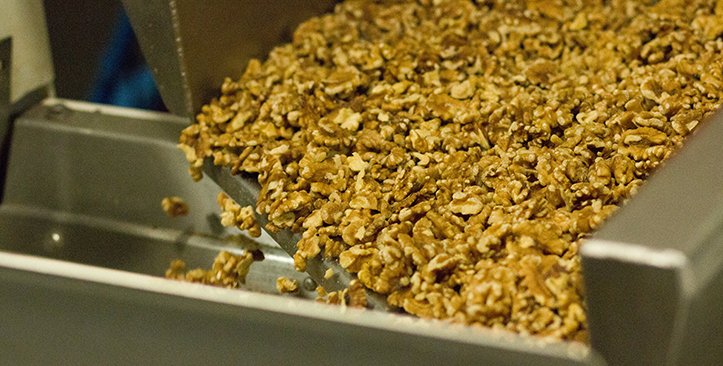 Garrett uses Work Orders and activity tickets to electronically deliver tasks to his field workers in real time. Conservis then shows Garrett what's been accomplished in the fields. He can see whether something is in progress or complete, providing him visibility to what's taking place without having to reach out to the workers directly. There are three supervisors who work under Garrett and they are responsible for working with the crews on a day-to-day basis. When Garrett finds an issue or it's walnut blight season, they determine what needs to happen and Garrett creates a Conservis Work Order before sending it on.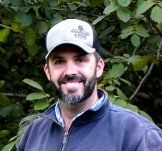 "The nice part with Conservis is that it shows exactly how much material is needed, what they need to apply and whether they're doing a solid or half spray. When it comes down to certain walnut varieties, the Tulares, Solanos and Howards require more attention and spray applications."
"We have to make sure we take care of those blocks and Conservis helps us do that," says Garrett. "With Conservis, it's easy for me to look back and make sure we're covered versus trying to dig through notebooks where it was in the past, or touch base back and forth with a couple supervisors and to ask 'Did you guys spray that or did you not?' 'Well, I think we did it last week, or was it the week before? Well, we've been busy, we don't know.' Conservis has eliminated the doubt and time to validate that things got done."
Costs, inputs, budget & billing
Conservis shows Garrett the ranches' actual costs in comparison to the budgets he's created in Conservis. The system shows Garrett the total input quantities, how much money is invested in those inputs and how that aligns to his planned budget. "Different blocks use different materials and have different rates on fertilizers sprays for example," says Garrett. "So being able to track that down to the block is very nice."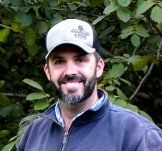 "Putting together the budgets helps with the crop plans. The nice part about all of that is it clearly shows you where you are cost-wise in the year."
"I honestly lean on Conservis for a lot," says Garrett. "It took us a little while to get all of our costs in and to figure out what we wanted to record. What did it cost us to mow? What did it cost to us to spray? But Conservis lets us track a true cost, whether it's the actual cost of materials, chemicals or fertilizers. I think technology is becoming ever more prevalent for the ranch. The cost and margins keep getting tighter and tighter. You have to use technology to help adjust to that and to make sure you're making the right calls and the right choices."
The ranch also has an arm of the business that focuses on farm management for other operations. "On the farm management side, it helps us the same as it does on our orchard blocks," says Garrett. "It helps us make sure everything is being taken care of and that we haven't forgotten sprays or irrigation. It helps us keep track of all of our day-to-day activities and shows us where we are on budget for the year, making sure we're still headed in the right direction. We help a lot of other places farm and we also lease, so we do lots of different levels of management for people. When it comes to the billing side of it; those daily tickets show me where everybody is and it helps make sure we're billing correctly."
Unparalleled customer service
Garrett is very pleased with the customer support he's received from him Customer Success Manager, Bo. Bo knows Andersen & Sons Ranch well and he understands how they operate.
"Bo's been great for us, he's been great for me. Everybody on your staff has been great. The support that I really do enjoy is I can get ahold of somebody anytime, I have a cell phone number. Bo responds right back to me whether he's on a call or not, and he wants to help with anything and everything he can. The service at Conservis has been a great success for me!"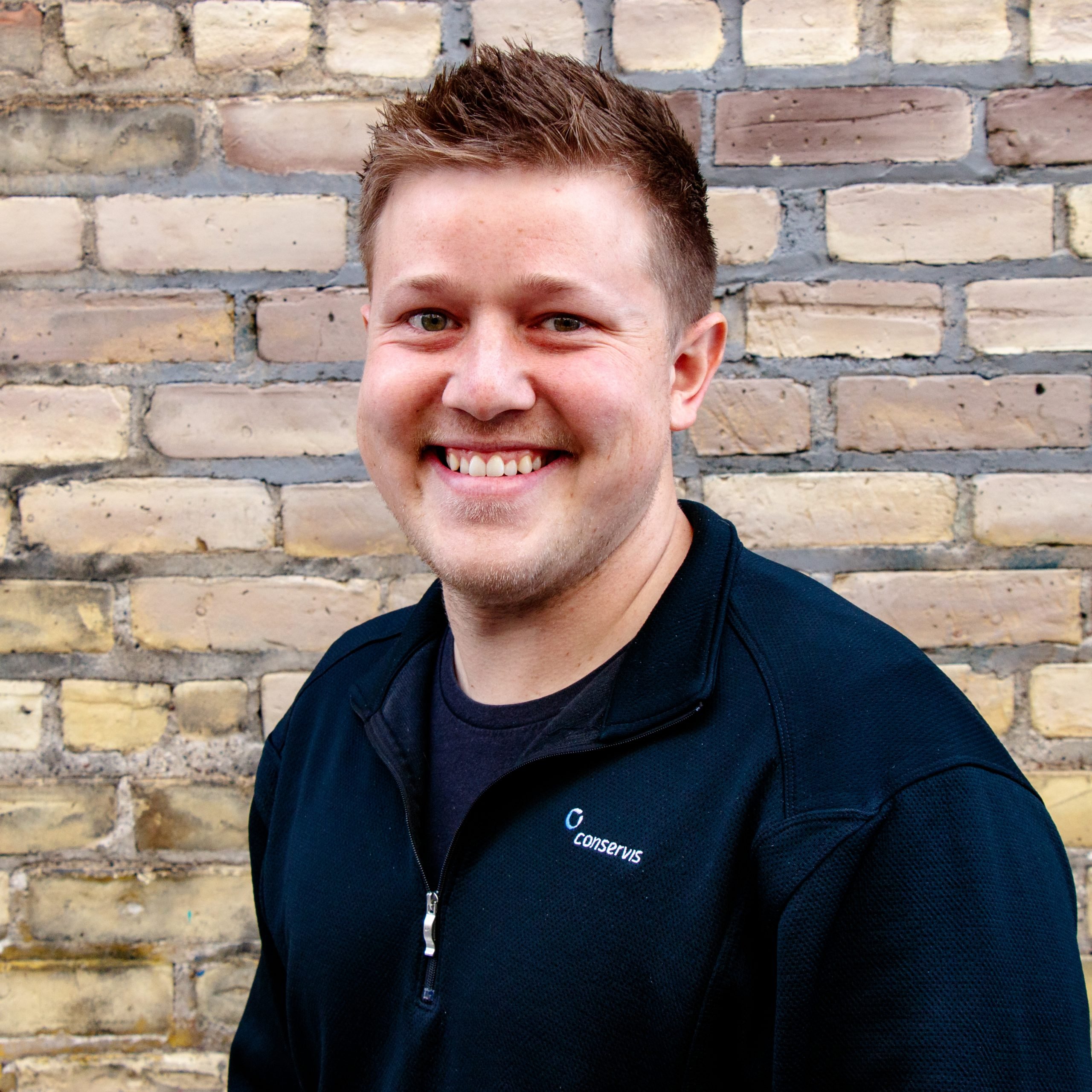 Garrett also appreciates that Conservis is independent. "I know you aren't trying to push products. You're there to help the grower. You're going off what you can do to help us, versus pushing products on us."
Feeling lost without Conservis
When asked how Garrett would feel if he is was required to stop using Conservis, his answer was simple. "For me it would be a loss. Not knowing… it's like you're shooting from the hip. So honestly, without it you feel lost and left in the dark."
Conservis is the leading independent farm management software system with a tailored permanent crop platform. Curious what we could do for your operation?