Whether in personal life or business, there are small ways to make a big difference in agriculture operations - and in many farms personal and business can feel like one in the same.
Tom Hubler is a Minnesota-based family business consultant we hosted at our Customer Summit back in March of 2020. His years of experience with family businesses hold valuable insights for the very tricky grounds of being in business with those you love most. Leverage this blog as a starting point to optimize your family operation!
Techniques for managing a successful family farm business
1. Put work into communication and conflict management.
Relationships can be challenging, and for various reasons family relationships can be especially hard. There are skills that help create and uphold healthy relationships, and fortunately those skills can be learned and developed. Interpersonal conflicts, especially feeling of betrayal, can destroy a family business, so it's best to be proactive about cultivating strong relationships in the family. "Teaching people how to successfully manage their differences and express their feelings, wants, and actions can greatly help the family business in the long run," says Tom.
Listen with the intent to hear, not to respond.
Use "I" statements instead of "you" accusations.

I feel it is important we reach a decision in the next month.
You always drag out the process and it takes too long.

Know when to take a break. Grab a cup of coffee, get some fresh air, and start fresh again.
Many programs exist to support this work, and this is a big part of Tom's expertise as a family business consultant. But it doesn't need to be overly complicated, and small steps make a big difference. A few common ones are learning how to name and share feelings instead of acting out the hurt, and verbalizing expectations to others instead of assuming others know what we expect.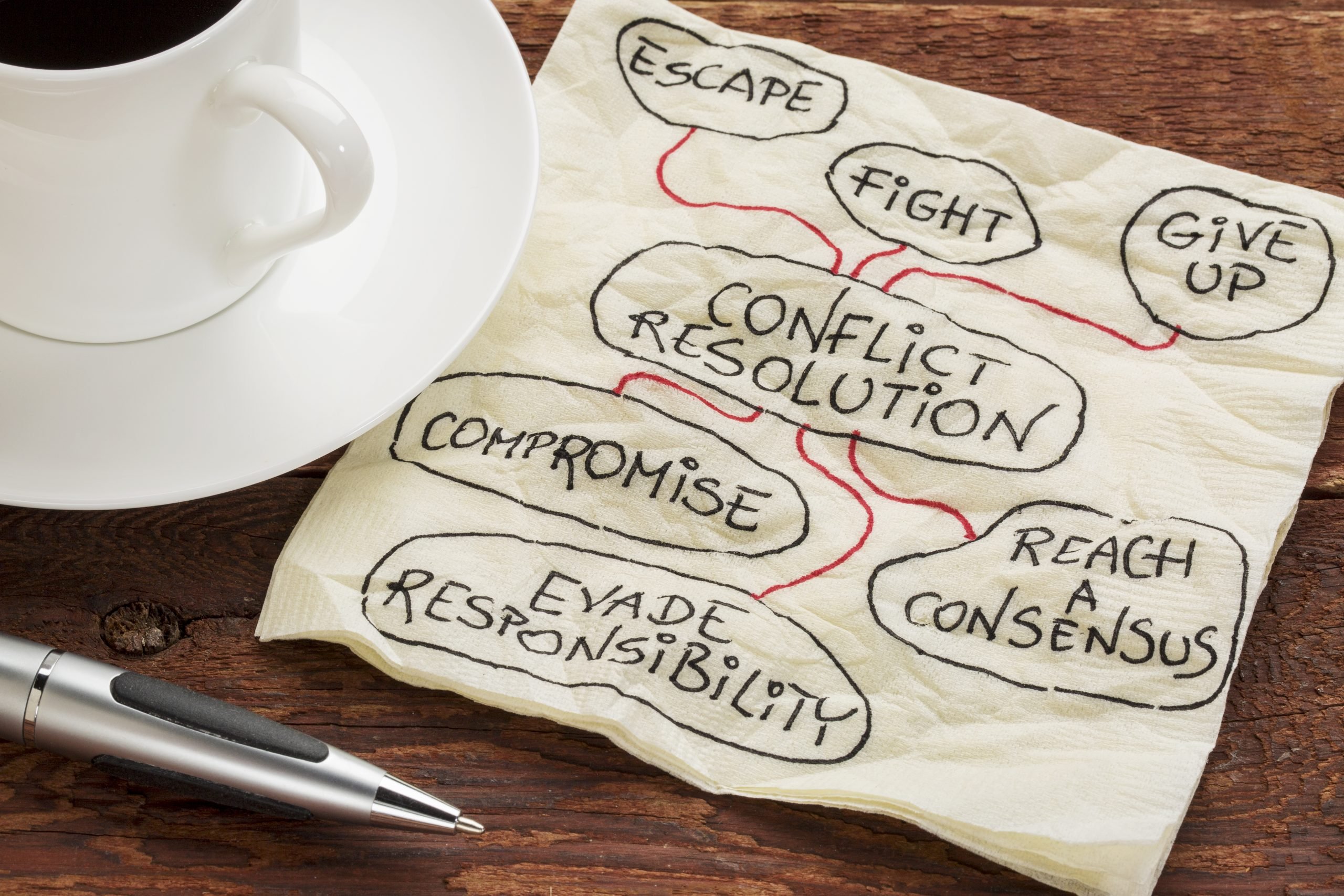 Alongside the intentional development of healthy communication, families in business together can incorporate clear structure into their days, which is immensely helpful as well. The following points illustrate how to do just that.
2. Hold regular family meetings.
"The purpose of family meetings should be to help manage the boundary between the business and family relationships," he says. When you know there's a regularly scheduled time to discuss business, you're more able to hold off on talking family business during, say over a holiday dinner. Everyone in the family should be invited to these meetings, including spouses and other members of the family not directly involved in the business.
Tom recommends three types of meetings be held regularly in a family business.
Shareholder/owner meetings
Employee meetings
Family meetings
Family business is complex, because when the two systems—family and business—overlap, it can easily cause conflict. "It's an organizational problem that people within family businesses experience as an interpersonal issue," explains Tom. The structure and formality of a family meeting help to make these boundaries clear, as well as the structure of holding the three different types of meetings on a regular basis.

Also key to structure of meetings is structure of overall farming process. Family farms often span generations, and part of reducing the family stress is maximizing the communication. "Family transition is one of the biggest downfalls of so many farming operations," says
Kim Nixon of Glenmary Farm, LLC
. She and her husband, Tom, know that in order for the children to successfully operate the farm one day they will need as much information about the farming process as possible.
3. Create a family vision.
A family vision is a broader statement of the family's values and how those values drive the business and their life together in it. Only a few sentences long, the family vision helps unite the family around a common goal and help everyone feel they're putting their energy toward something meaningful. On a more day-to-day level, it helps the family work together as a team. "A family vision helps people to see and articulate their reciprocal commitment to one another and one another's success. That's what creates a team—people committed to helping one another be successful," says Tom.
Tom shares some examples of family visions crafted by past clients of his:
Our family is an unbreakable bond of support, belief in one another, and unconditional love. It inspires us to live our lives with humility, integrity, and philanthropy. We manifest this through our families, our foundation, and our business.
The strength of our family business is our dedication to one another, our employees, and the quality of our work. We create a legacy of integrity that's committed to acceptance, kindness, and respect for one another that allows us all to grow, have fun, and enjoy our work.
Something like this is not helpful when it sits in a drawer or a file. Tom encourages the family to reference the family vision regularly, ideally to recite it out loud each day or at certain set times. Though this may seem like a bit much for a busy farming family, it doesn't take long and has profound effects on the sense of community and purpose everyone feels, which in turn contributes to efficiency and quality in the work.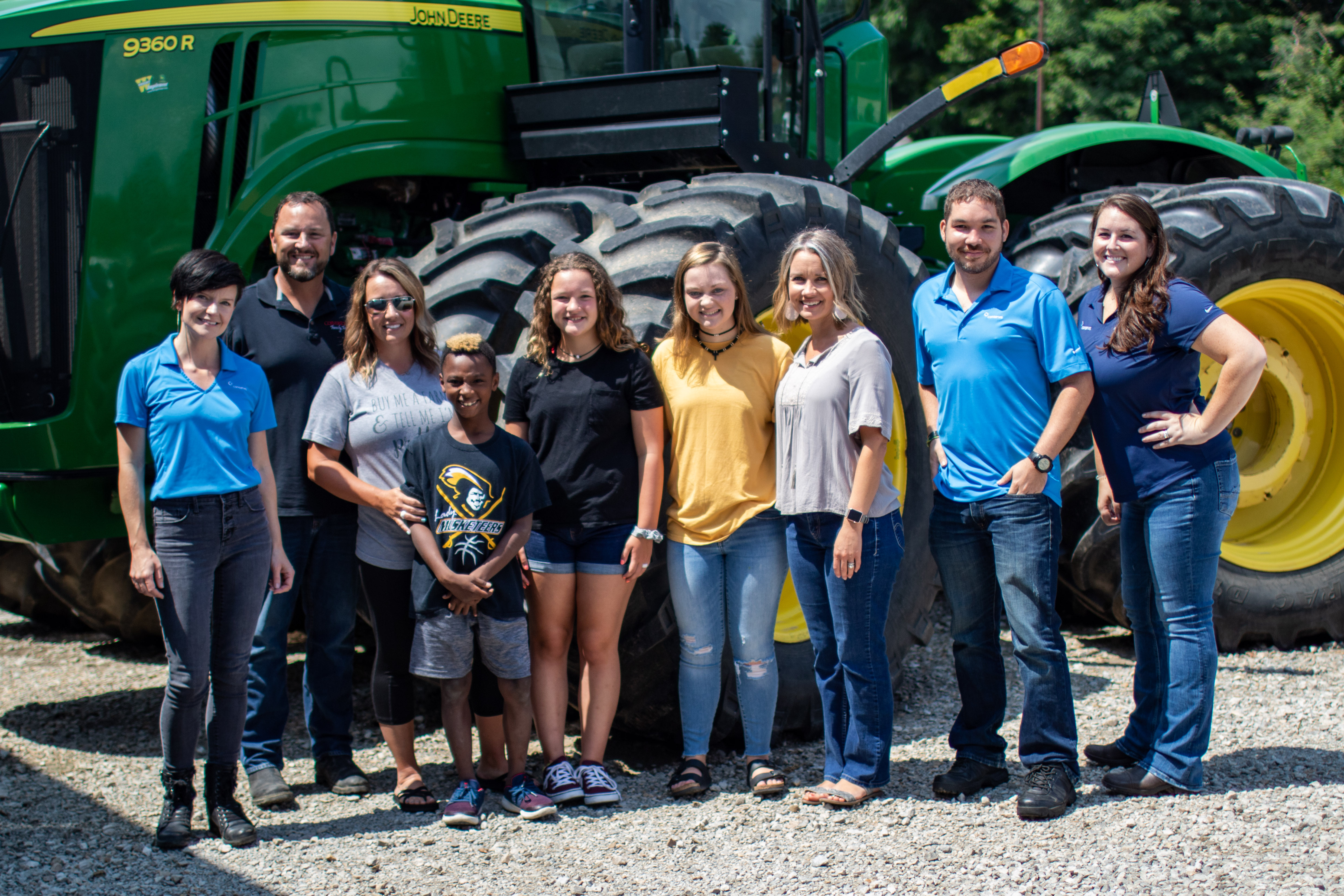 Cornerstone Family Farms, a Conservis customer
4. Lay out a family participation plan.
More specific than a vision, a participation plan lays out guidelines for taking part in the family business. Tom describes it as "a code of conduct for how you're going to be and how you're going to operate your family business."
Participation plans can include:
Criteria for coming into the business (education expected or encouraged, outside work experience, etc.)
Training program expectations
What happens if mistakes or failures occur
Compensation plans
Addressing issues related to career planning
Tom describes this aspect of successful family businesses as a set of ground rules, like the conversation at home plate before the beginning of a baseball game. Making sure everyone knows what's what for participation in the "game" of the family business minimizes the potential for conflict down the road.
When you have specific participation plans and reinforce those with measurable farm data metrics, it takes the emotions out of the situation. Clear, objective guidelines and reports from the farm are more actionable than subjective measurements that differ from one person to the next.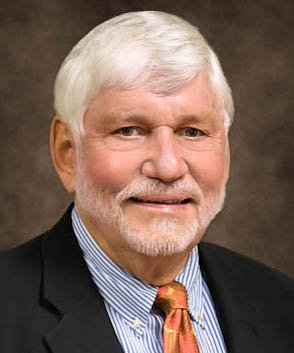 "Many families I work with first resist structure or formality, thinking they don't need it since they're family. I say to them: It's because you're family that you need structure and formality."
Scott Wiens of Wiens Farms in Nebraska knows firsthand the stress of combining family and business. With multiple landlords and stakeholders, they needed a system to make ownership splits an easy task so the family members could focus on the business of farming.
5. Minimize potential conflict with a board of directors.
This specific structure is by no means applicable to all family farm businesses, but it's a very helpful step for businesses of a certain size or complexity. The goal of a board of a directors is to provide objective counsel and enable better decision-making through their wealth of experience and valuable perspective. Additionally, boards provide some boundaries in the functioning of the business; for example, when a board is established, the younger-generation adult children no longer report to their parent, which reduces the potential for conflict.
An outside board can also help with the difficult process of replacing the entrepreneur, the founder of the business. In many ways the founder is often irreplaceable and this can be challenging for various reasons. If your farming operation doesn't have a board of directors, consider a board of advisors or outside members who can help greatly during this time. You may already be doing this without the formality, but getting an outside perspective can have an eye-opening result.
---
Tom is the author of The Soul of Family Business: A Practical Guide to Family Business Success and a Loving Family. Learn more about the consulting and other services he offers by visiting his website, Hubler for Business Families.
Are you a family farm wanting to get organized or optimized for the future? Conservis is the leading independent farm management software system. Let's have a conversation and see if we could help.