In today's world, there are tech solutions everywhere you look. While that's exciting, technology isn't necessarily good in and of itself. It has to bring real value. We're proud of our farmer-inspired farm management software that solves real problems on the farm and is easy to use. Even more, we're proud of the part of our company that isn't the technology: Customer Success.
Our Customer Success model means our software solutions are only part of what we offer. The rest is support: support that's personal, customized, proactive and fast. Hear from both customers and members of our Customer Success team about our unique take on farm management software: that technology is only as good as the people standing behind it.
Personal support
It's all about relationships
We know our farmers by name. We understand the importance of trust and relationships when doing business, and we work hard to earn the trust of the farmers we serve. "The partnerships with our growers are really about investing in relationships and demonstrating our commitment to the long term, and that's something we've absolutely learned from our customers," said Pat Christie, a founder of Conservis.
This value runs through our whole company but is especially evident in the service provided by our Customer Success team.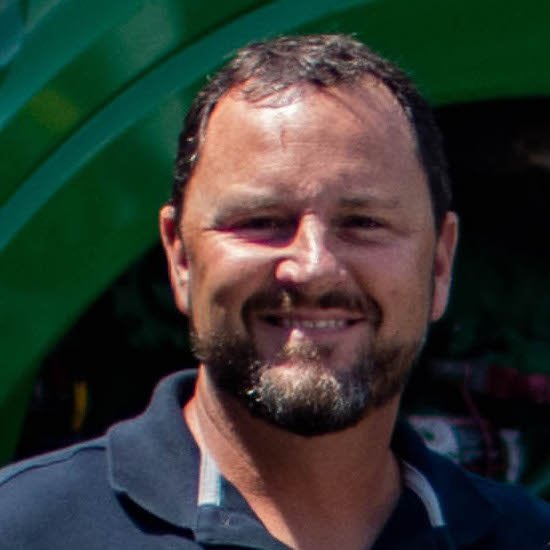 "Our experience with the Customer Success team at Conservis has been phenomenal. We're dealing with people that we have relationships with. We know their kids and their families, and they know ours."
We can bring the most value to farms when we know what's really going on on those farms. That's why every customer gets a dedicated Customer Success person, someone they'll soon know on a first-name basis. We keep the lines of communication wide open, and Customer Success managers get to know their farmers well.
"My support team, aka Bo, is very responsive and extremely helpful," said Jason Ritter of Ritter Agribusiness in Marked Tree, AR. "It's a lot more like having friend who knows about this system instead of customer support."
In general, we hire people at Conservis who love farming and the potential of technology. When we hire people to work in Customer Success, we hire people who love people.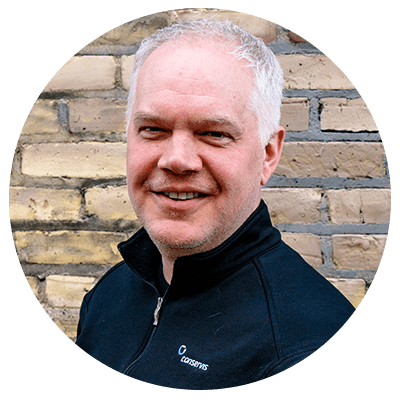 "The Customer Success team we've built includes individuals who have been carefully selected for their customer service skills. We want to talk to our customers, get to know them, and forge lasting relationships."
David told us about a memorable event with one Customer Success manager. "One of our valued team members had such strong relationships with her customers that when she decided to retire, two of her customers (whom she'd never met in person) got into the farm's pickup truck and drove 10 hours from southern Illinois to finally meet. They spent a weekend in Minnesota together, and celebrated that significant life event with her," he said. "It was amazing. We know that not every customer wants to be that close, and we're very respectful of each individual with whom we work, but the bottom line is that we're here to help every one of them when they need us most."
Customized support
Working with your specific operation
Farming is a complex industry faced with innumerable decisions and variations. Even within the borders of a single state, local farming practices can be very different. Software solutions for the farm have to be ready to handle significant complexity and changes on the fly.
That's why we help growers adapt our farm management tools to their unique operation. "In order to help growers take advantage of the full set of features that Conservis has to offer, we take a very personalized approach to supporting our customers," said David. "We want to know what challenges and goals each grower has and work together with them hand-in-hand as an extension of their team."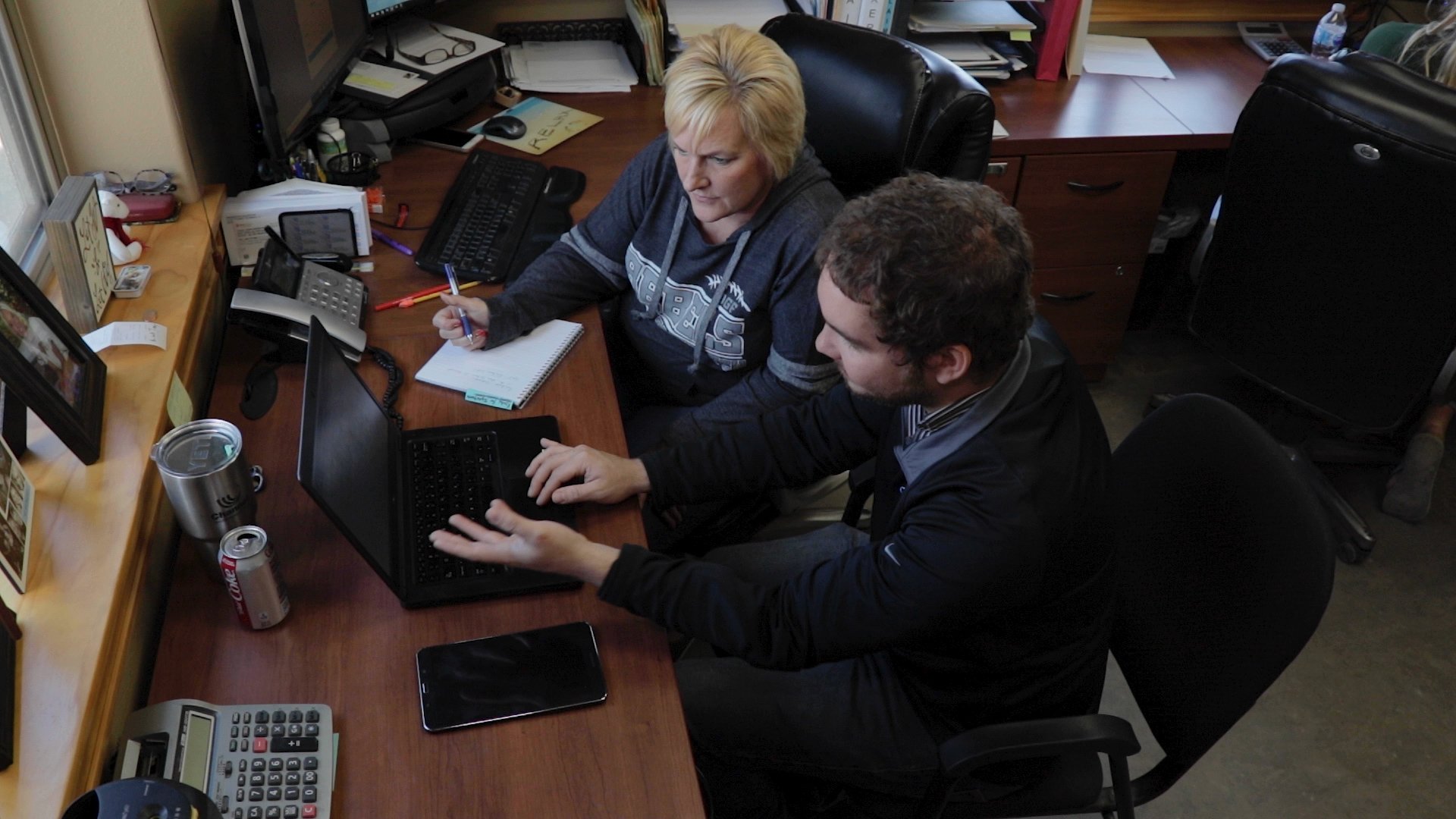 Scott Wiens farms in Beatrice, NE, and he appreciates this customization. "The people involved in Conservis tech support are top-notch. It's so nice to have people who are patient and understand that we use Conservis maybe a little different than the next guy," he said. "The patience level has been most outstanding, bar none with Conservis."
Ryan Christensen at BKR Farms in Grace, ID, agrees. He appreciates the human element and the fact that support is totally individualized. "The thing that makes Conservis different than every company I've used is their customer support. When you call, you have someone that will answer; if you text, you have someone that will respond," said Ryan. "And they respond individually to your question, they're not pointing you to a manual, they're not pointing you to an online system."
Stephanie Turner is a member of our Customer Success team. "I love my Customer Success Manager position at Conservis because I enjoy being a part of each grower's farm and learning what they do," she said. "It's fun and rewarding to help them learn and utilize the system to best fit their needs."
"One of the things I love is whenever I approach them with a question or concern, they always help me and then it turns into a conversation. They ask me, 'Well why, tell me what you're doing.' They want to understand what we're doing so that if something needs to be changed or improved upon, they know how we operate so that they can, in turn, change their processes to better suit our needs."
Proactive support
Looking out for you
Because we prioritize long-term relationships with our customers, and because our Customer Success managers help adapt Conservis to each unique operation, we're able to provide a level of proactive support that is unparalleled. Customers will tell us their Customer Success Manager feels like a partner on their operation, someone always looking out for the best interests of the business.
One way we're able to be proactive is to spot issues based on what we know about the farm. Sue Bates at Bates Next Generation Farms in Rockton, IL, appreciates this. "One of the great things is that the individuals we work with do know our farm personally. So when there's a mistake that we haven't caught, they're calling us or sending us an email that says, 'You know, we noticed this on your farm,'" she said. Kyle Bates agrees. "They help hold us accountable, like checking inventory reports, or looking at cost analysis to see if something's off, and they bring it to our attention," he said.
In addition to noticing errors or possible issues, Customer Success also helps each operation to use our software optimally. "They're familiar with our farm and how we operate," said Sue. "Maybe we're not fully utilizing something and they're able to say, 'I was looking at this, and I think that you could really benefit if you use this.' They're always working with us, it's like they're part of our team."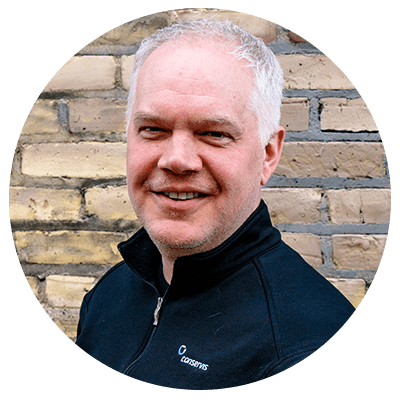 "Since the software resides in the cloud, we have the ability to detect when something doesn't seem right, often before the user even knows. When that happens, we pick up the phone and call them to help get it fixed! It's that kind of approach our growers tell us they love. They've never had a solution provider that could do such a thing."
Fast support
Help when you need it
Amber Ellis works in Customer Success, and she knows how important it is that farmers get good, timely help. Amber grew up on a farm and still has family in agriculture. "Farming is one of the most demanding jobs out there with constant obstacles," she said. "When growers are in their busy seasons, they don't stop. If they need help with something, they need help ASAP, and I love that we recognize that and meet that need."
"My experience with Conservis' support team has been awesome because they have all these people that you can contact 24/7," says Chris Green at BWT Holdings in Jackson, MN. "I call Alex (Conservis Customer Success rep) and guess what? He either answers the phone or he calls me back very soon. That's extremely valuable."
Our customers are confident that we're there for them anytime. "When we call, we speak to someone, there's very little lag time," says Aaron Lee of Cornerstone Farms in Salem, IN. "I think it's incredible, in fact, that we have as good of service as we do, because we live in a world where we don't even expect that anymore."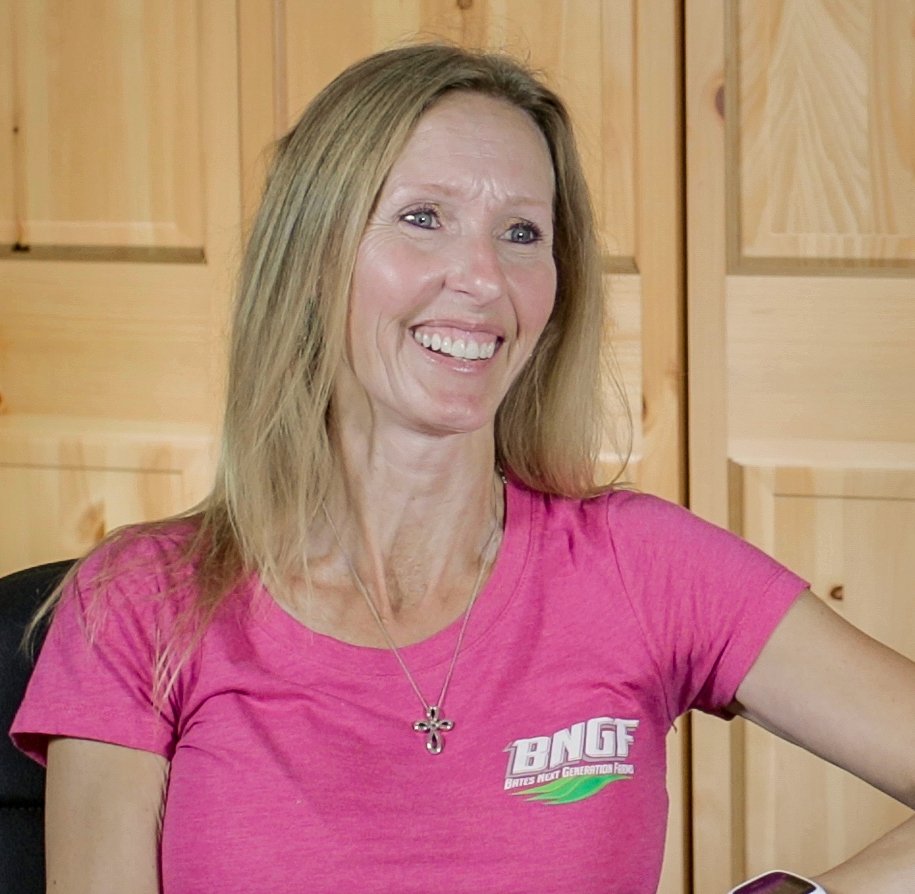 "The Conservis Customer Success team is amazing. I'm not being put on hold, I'm not getting 'okay we'll call you back at a later time.' Time is of the essence on the farm."
Sustainability as a service
"Conserve" and "service" = Conservis
We want farms and farming to be around for the long haul, so nothing makes us happier than helping smart farmers become even smarter and more efficient in their work. Our name, Conservis, combines the concept of sustainability ("conserve") and the word "service." We help farms manage their resources well, and we do it with relationships and support at the forefront.
David explains an added benefit of sustainability as a service. "We host the accounts, so growers don't have to fuss with backing up their Conservis data or even upgrading to the latest release," he said. "Our team takes care of all those little headaches allowing growers to focus on what is most important: getting work done."
We don't just sell technology; we partner with farmers long-term by giving personal, customized, proactive, and fast support in addition to our software solutions. Our Customer Success model is unique, and growers have noticed. We have perfect and near perfect support/customer service ratings on both G2 and Capterra (last confirmed February of 2021).
We've built our farm management software by listening to farmers, and it's adding value to farm operations globally. But despite all the robust technology solutions we've built, the truth is this: relationships with farmers are by far the best thing we build.
Conservis is the leading independent farm management software system. We're proud to partner with our customers in their success for the long haul. Curious what we could do for your operation?