When your crop leaves the farm gate at harvest time, you are in essence sending out your time, energy, and resources. In return you should be confident about the financial returns. How are you able to track grain and deliveries at a level that ensures your returns are worth your investments?
The team at Lone Star Family Farms saw immediate delivery and revenue tracking results with Conservis. With our programs like Zone Economics, growers are also able to maneuver fluctuating margins.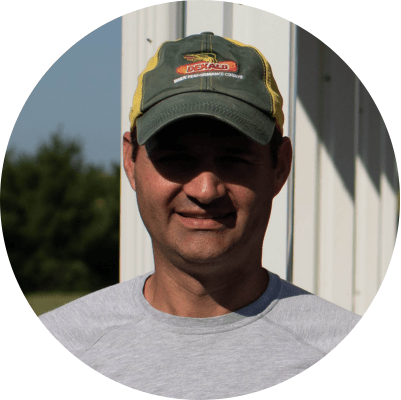 "It's difficult nowadays; the margins are thin enough that you really have to know where you're at. You need to know what you're producing, what you have to sell, where your break-even price needs to be to be profitable. [Conservis'] Zone Economics will drill down and help quantify your costs. You'll be able to quantify your revenue, and therefore know where you're at on profitability."
Know your crop positions & estimate revenues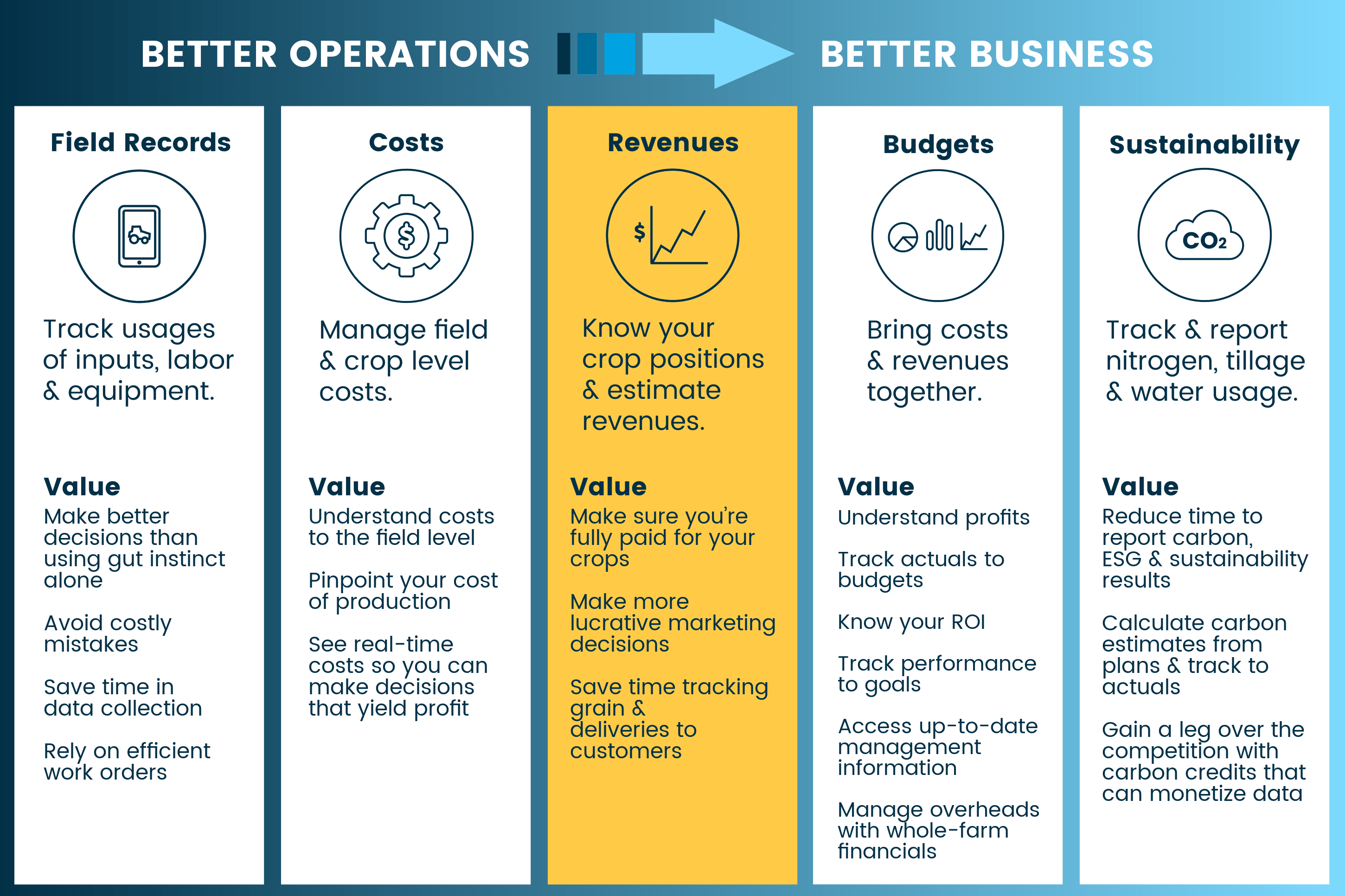 Business analyst program Sage defines revenues as, "the total amount of money brought in by a company's operations, measured over a set amount of time. Profits and total earning define revenue - it is the financial gain through sales and/or services rendered."
Farm management solutions must account for all of the farm operations in order for it to effectively give you realistic crop positions.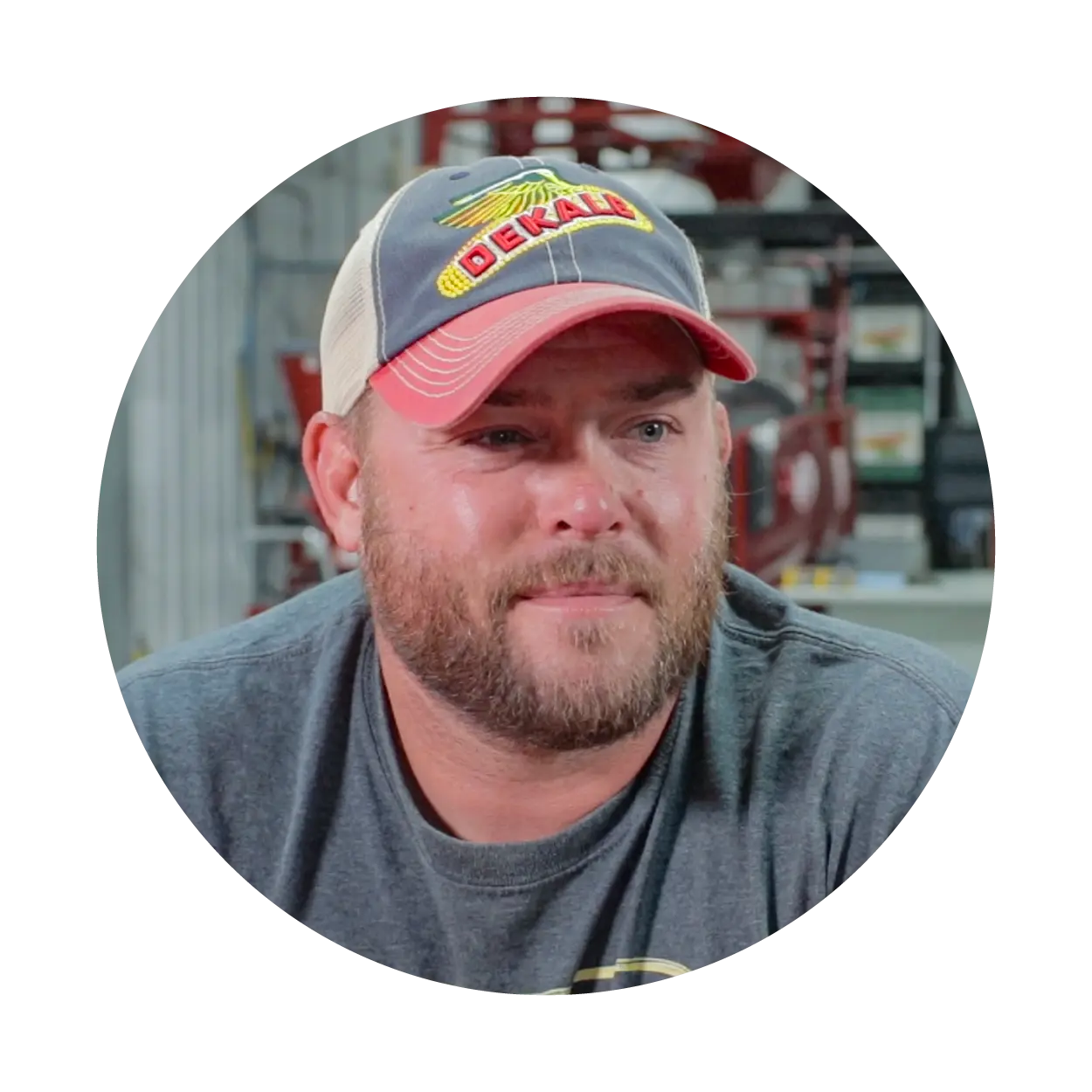 "Being able to pull up reports and see exactly what you're doing and where your dollars are going and how those dollars translate into more revenue, it's just another level of control in a different aspect than just yield. It translates into a dollar figure."
Tracking data for clear farm revenues
The team at MBS Family Farms sees the clear value of timely farm data tracking with Conservis. After accidentally being paid for a load of corn when they should have been compensated for a load of beans, the farm realized the error quickly. Kyle Mehmen of MBS says, "We found out within a day and what if we wouldn't have found it? That's significant." Sometimes the most powerful pieces of data are the ones you didn't know you were missing.
Make sure you're fully paid for your crops. Consider a local car dealership. If they deliver a new pickup to a client, but they only receive payment for a new compact car, an error like this affects their bottom line. A farm is no different. How certain are you that every delivery that leaves the farm is accurately reflected in the revenue statement?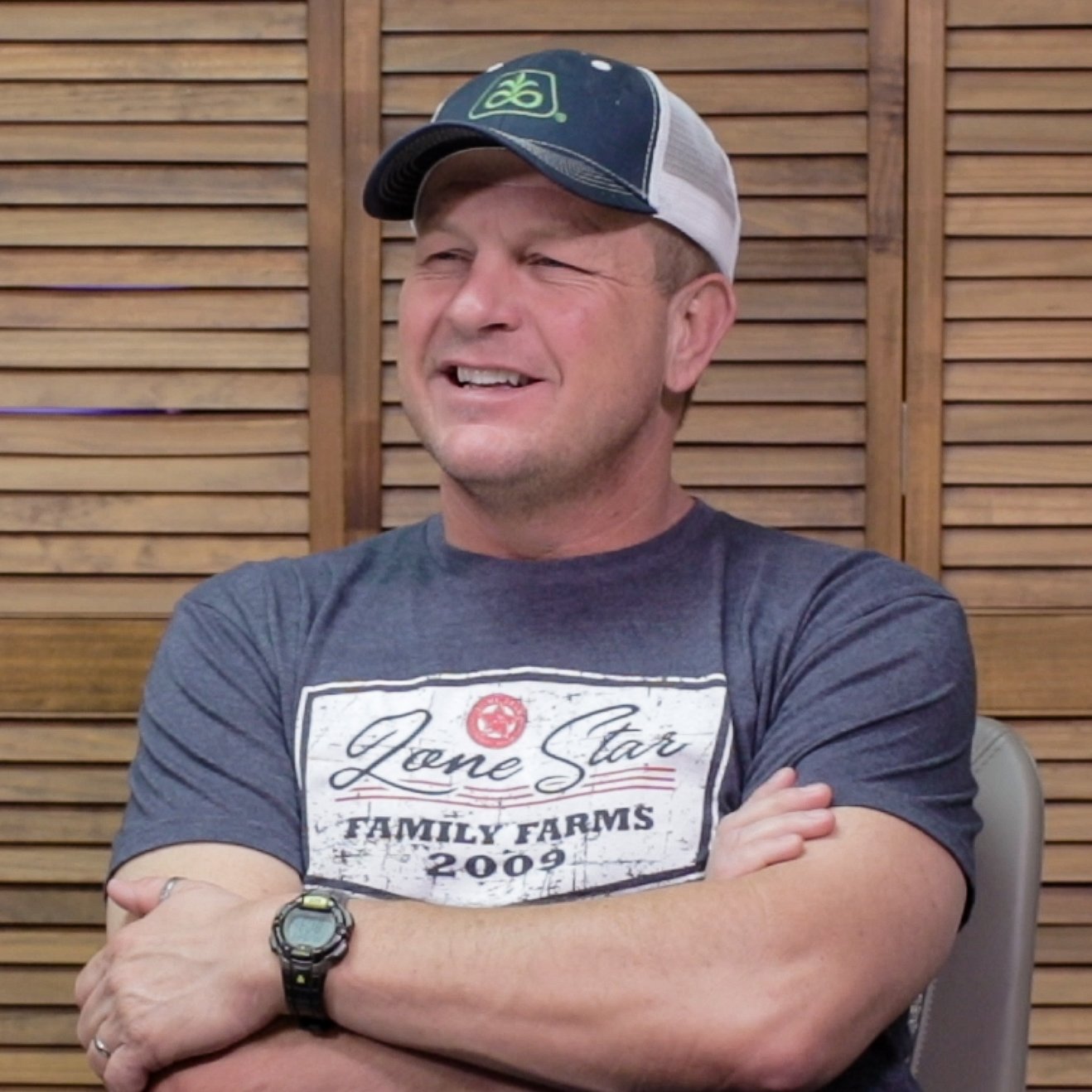 "The canola is a high value crop and we lost a load and caught that [on Conservis], so it was worth probably $20,000. Then we had two loads of wheat that we'd lost out of 100-150 and it [Conservis] more than paid for itself."
Make more lucrative marketing decisions. A digital farm management system should empower you to make decisions - without implying what those decisions should be. At Conservis, we believe that your data is your most valuable resource, and we don't have any secondary marketing opinions affecting how we present that data to you.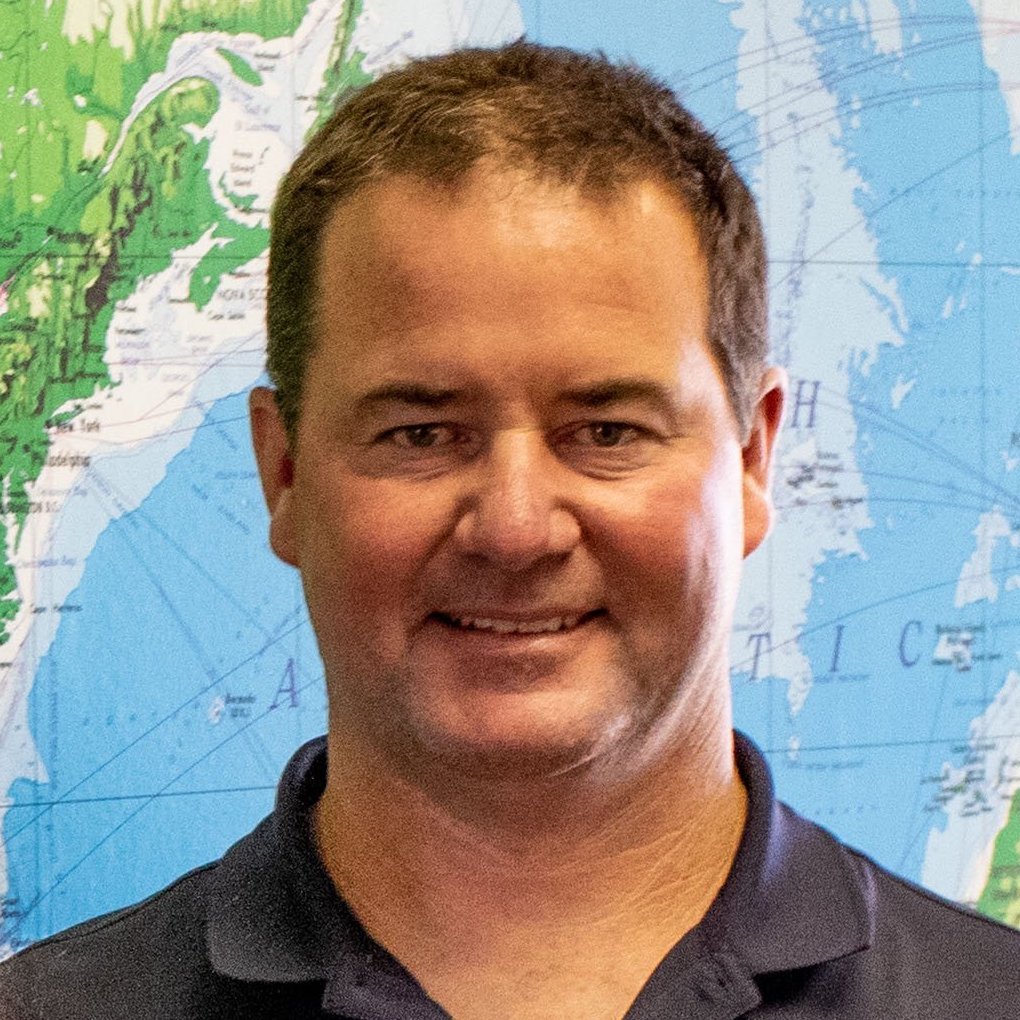 "Conservis was never the company that was trying to tell the farmer what they needed. They were trying to build a platform that would help the farmer make better decisions."
Save time tracking grain and deliveries to customers. We've never heard a farmer say, "I have too much time on my hands." In fact, it is often quite the opposite. Time is a valuable resource and farm management should help save time - and money. Know in real time where your deliveries are going, and what your customers are paying.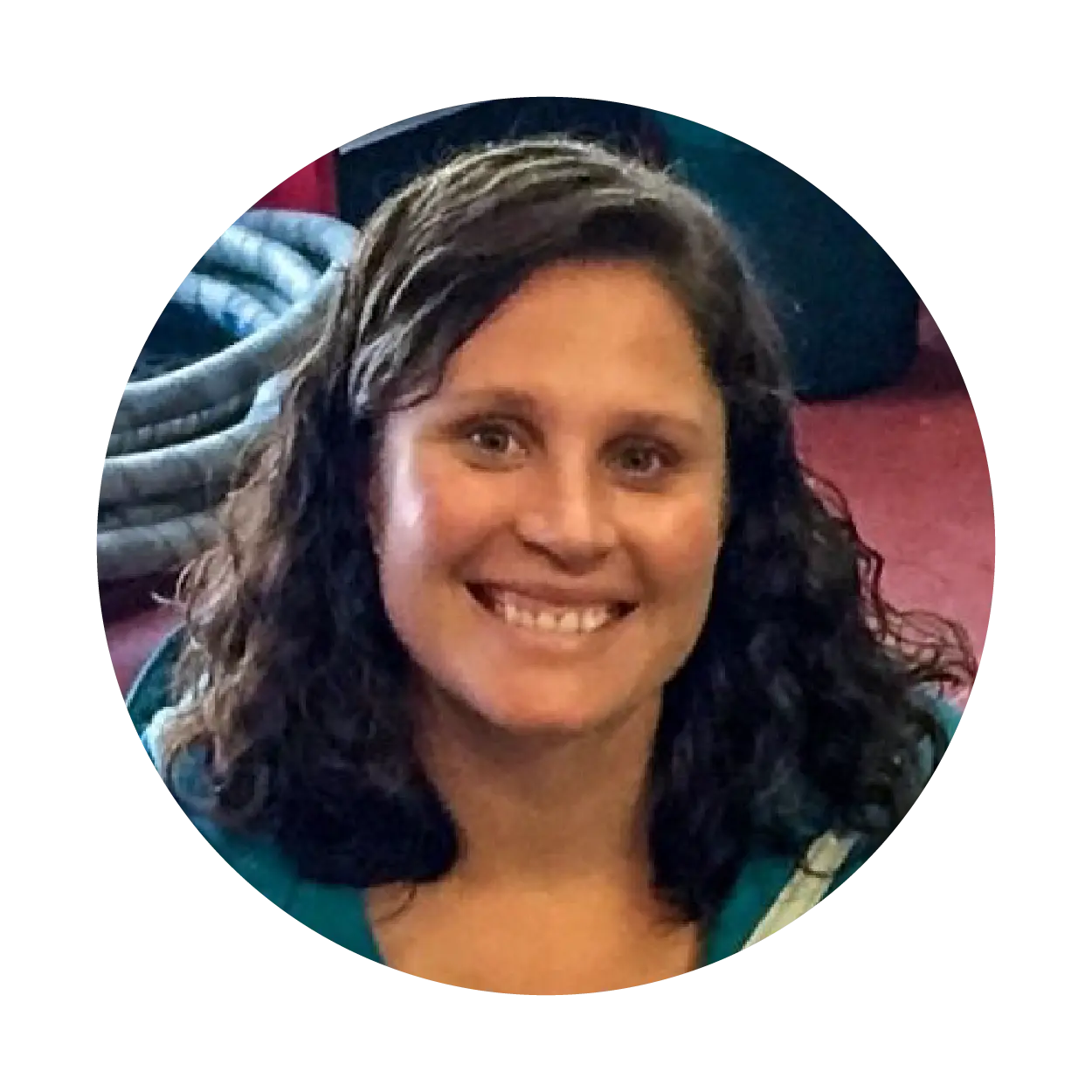 "I had a billing issue where the warehouse was saying that I delivered three lots and that I had to pay the warehouse fee. And I'm like, 'no, actually those were for this customer and they should pay it.' Conservis made it super fast and easy to see."
Know what you deliver to your customers. See what you get paid. Make better decisions with that information. This is the basic foundation of this pillar - Revenues. If you're ready to have accurate, timely information and ditch the only-slightly-reliable paper trail, connect with us.