Inventory management is an necessary part of most businesses, and farms are no exception. Seed, fertilizer, pesticide, fuel, crops—there's sure a lot to keep track of, which means more possibilities for errors. Have you ever caught a billing mistake from a vendor partner? Many farmers have.
Why do great records around inventory need to be kept and organizations held accountable in their dealings with the farm? Not only is it useful to know inventory levels at any given time for day-to-day decisions, it's important to know that records are accurate. No one wants a scenario where they're losing thousands of dollars because of a data entry error made by a seed company. Growers deserve to have solid records on their side so they can deal confidently in their businesses.
Talk is nice, but it's a lot of work to ensure that good inventory management actually happens and farmers wear a lot of hats as it is. A farm management system (FMS) takes some of the pressure off and helps make sure your materials and products are being managed with accuracy.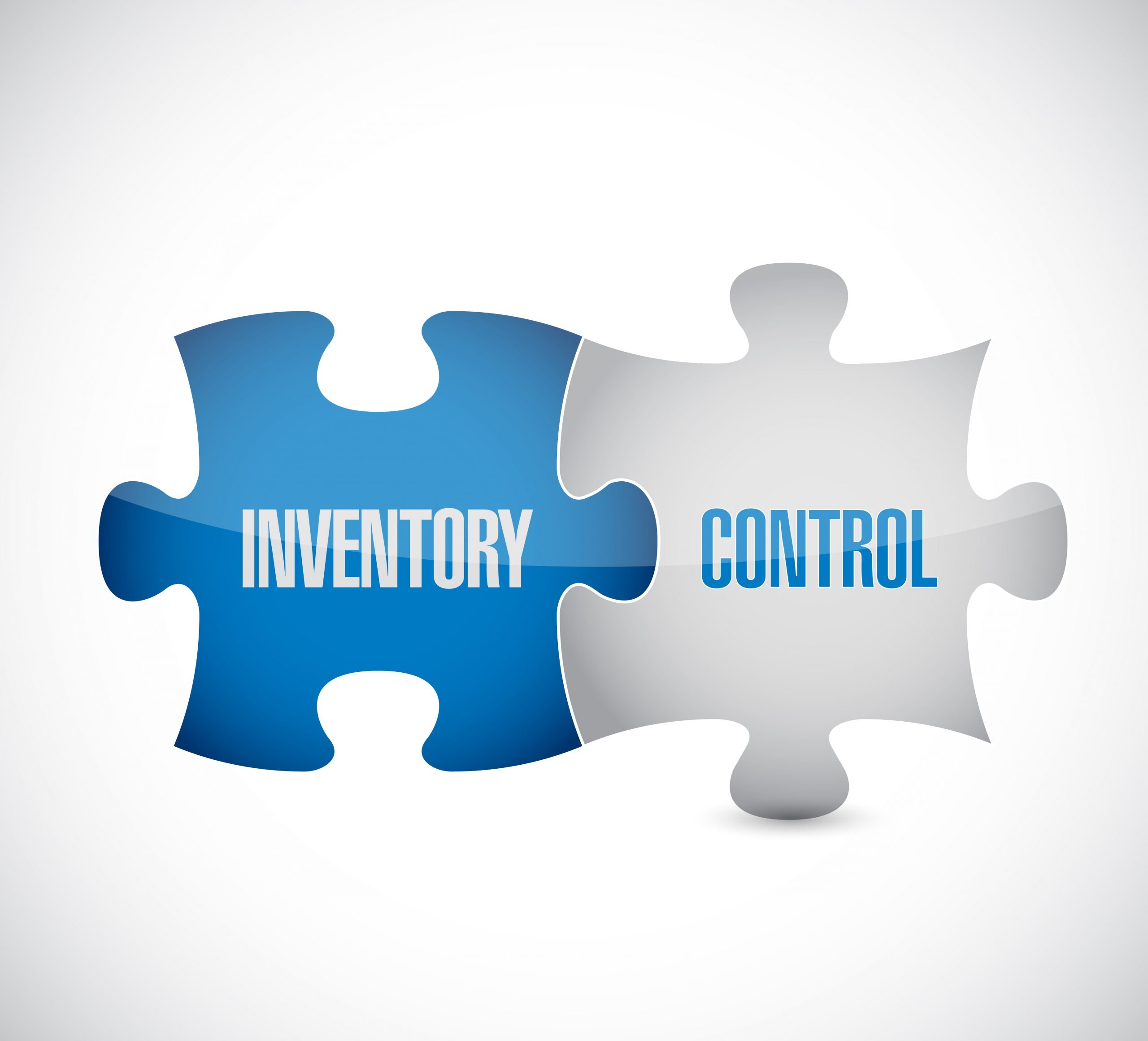 Input management and tracking
Conservis allows you to track seed, chemical and fertilizer through all stages of the growing cycle.
During production, inventory is updated right as the work is completed. Curtis Neely is a Conservis customer who farms in the Texas panhandle. He works for Lone Star Family Farms, which consists of around 55,000 acres, so there are plenty of moving parts. Curtis appreciates the inventory control and insight Conservis enables.
"To plug the holes of leakage on something this size is pretty hard to do," Curtis said. "So, making sure our inventories are right and the applications went to the right fields and we know what happened, is huge."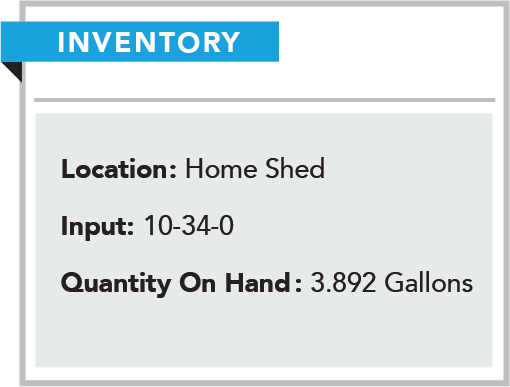 Conservis' Machine Integration with Climate FieldView™ or John Deere Operations Center automatically updates input inventory levels based on what you're using in the field. Conservis customer Aaron Lee is a corn and soybean farmer in Indiana. He really appreciates how machine integration helps him see what's happening in the fields in real time.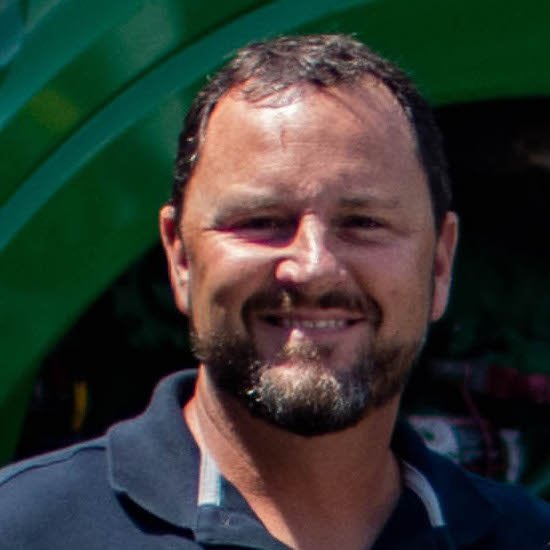 "I can pull up my iPad and see how many units of a seed that I have or how many gallons or ounces of a certain chemical. If we're running low on something, I can go back and order something without the lag time of waiting on [it] to come in."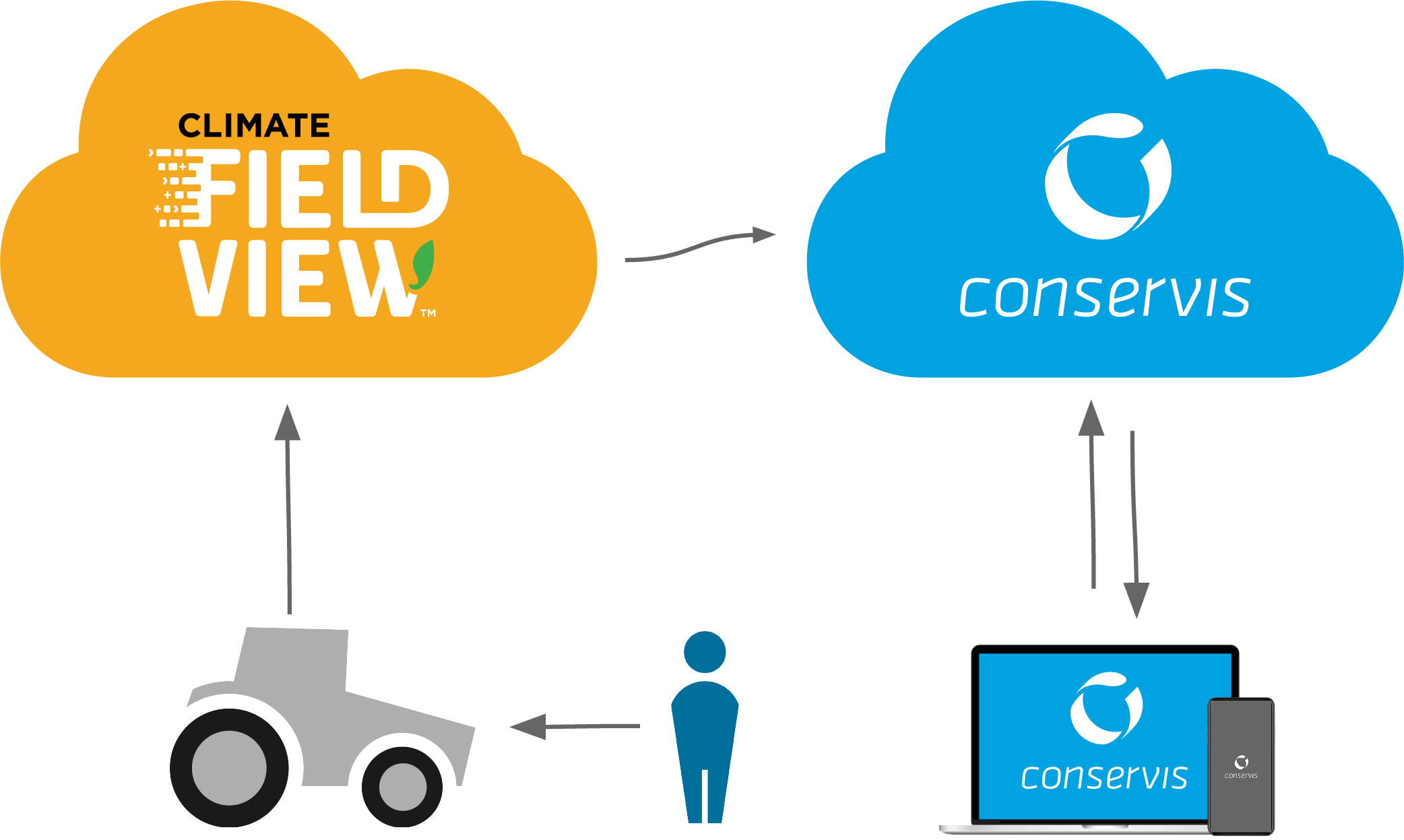 Farmers recover money with robust input management
Money may go right down the drain without a constant eye on every detail and who has time for that? Whether it's a vendor accidentally not delivering the right amount, or a farmer accidentally purchasing too much because they didn't realize they had some left in the shed, these things happen.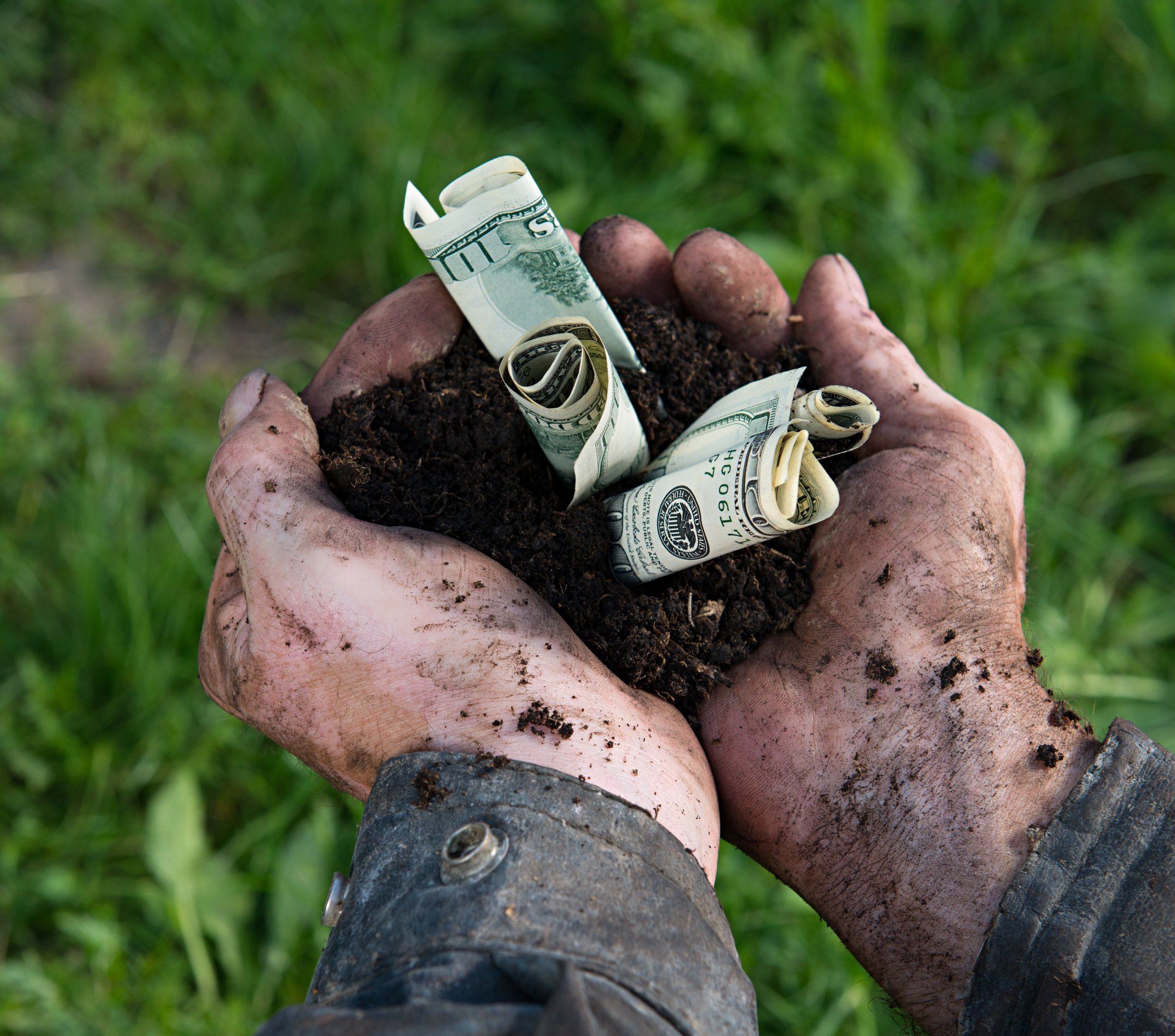 A customer recently told us about an invoice he caught where he was overcharged for chemical. In a records review, he felt something was fishy. Using Conservis, his team was able to easily see what happened: a product that typically came in 5-gallon containers had actually come in 4-gallon ones (each was exactly one gallon off). He'd been overcharged. The chemical was about $200/gallon and they'd been charged for 20 extra gallons, totaling $4,000.
One of our Customer Success Managers shared a story about another inventory management mistake. His customer stated that he'd recently found an error where his operation had been double-billed for seed. Due to some specific circumstances that year, they had stepped out of their normal routine in buying from this particular company, and the supplier's billing system was, for him, not very user-friendly in the first place. All this led to the payment being entered into their accounting system twice!
Around six months later, by comparing their accounting software records with their records from Conservis, they found the error. This money would have been lost without the good recordkeeping in Conservis and it totaled around $90,000. Diligent recordkeeping—and the use of a great farm management software system—really paid off for this farmer.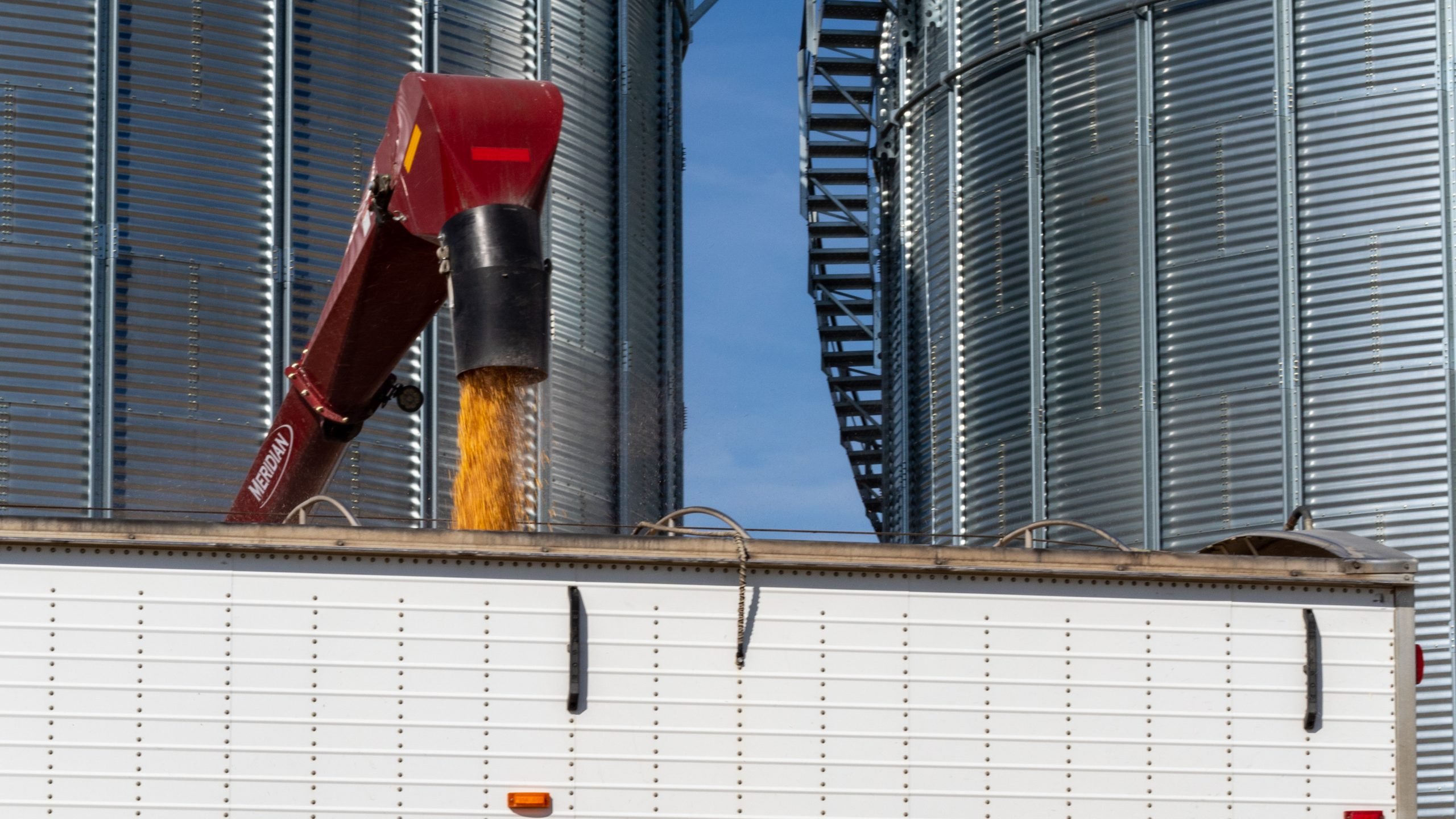 Grain inventory management and tracking
It isn't just inputs that need to be managed: it's the finished product as well. Farm management software helps you ensure you get paid for every load that comes off your fields, and it keeps you informed of exactly how much you have left in the bins.
"Harvest is probably the best part, because I have something to match the assembly sheets that come from the elevator daily," says Carla Vigen, at Sproule Farms, a diversified crop operation in North Dakota. She explained one situation with a load that wasn't properly processed. "When the elevator's numbers came out a little different than ours, we talked to someone at Conservis and they were able to look back and figure out what happened."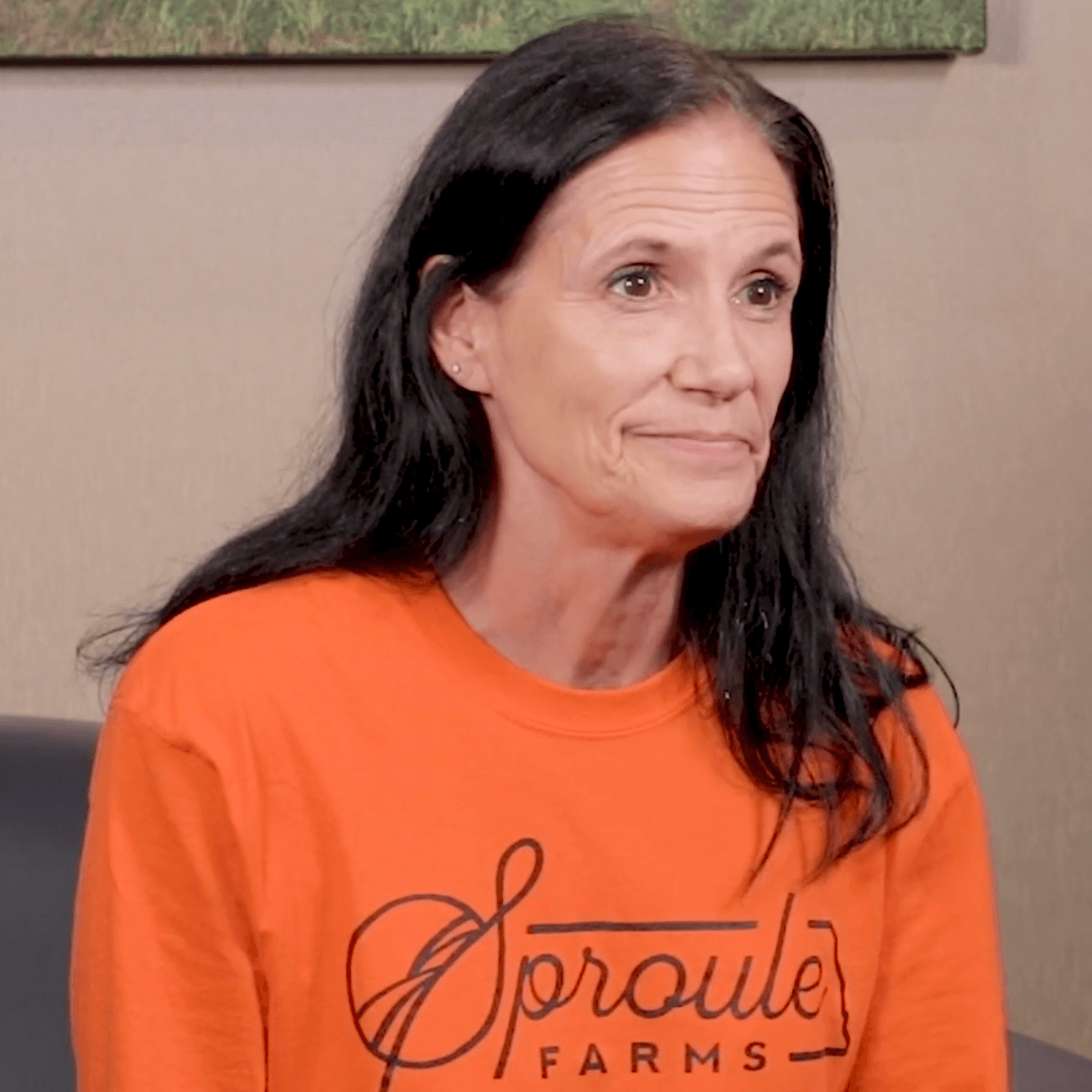 "They've also called me sometimes and said 'You have one out there that's sitting unattached.' It's great. I'm confident because of Conservis."
(Read the Sproule Farms case study.)
Michael Kitchen, who manages inventory control at Lone Star Family Farms, has seen the value of using farm management software over and over again. "I would say probably over the last six years that we've used Conservis on the harvest side, it's probably saved us 30 loads of corn that went to the co-op that they didn't have any record of," said Michael. "It's been very instrumental."
Lone Star Family Farms initially chose to implement Conservis on only wheat and canola, but ensuring no load was lost, misplaced, or linked to another farmer or field was more of a problem than they ever dreamt possible. "The canola is a high value crop and we lost a load and caught that, and it was worth probably $20,000," stated Justin Crownover, General Manager at Lone Star Family Farms. "Then we had two loads of wheat that we'd lost out of 100-150 and it [Conservis] more than paid for itself." Lone Star soon began implementing Conservis on all remaining crops.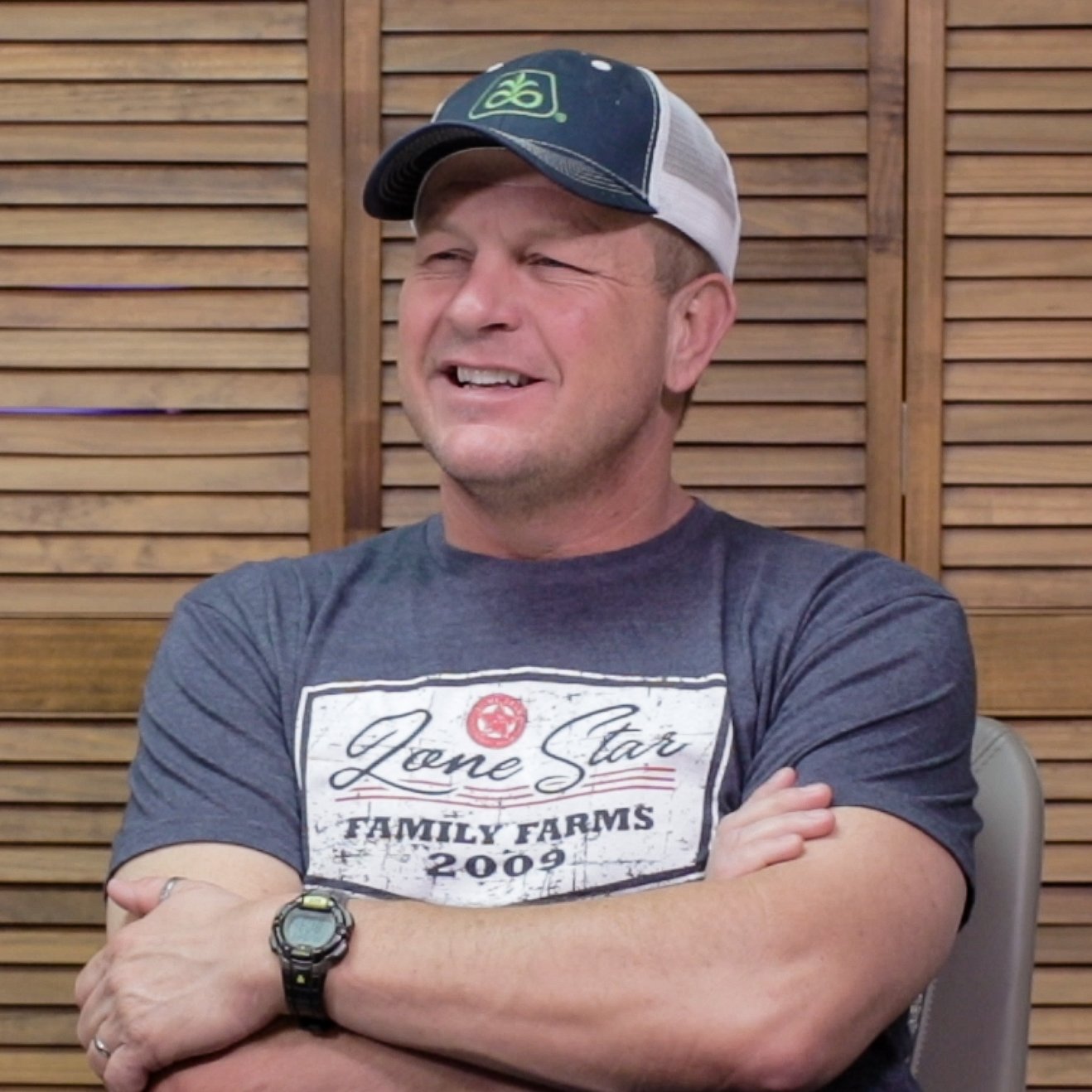 "At the beginning, it was like an 'aha moment' that we saved that $20,000 or $40,000. Today it's more like standard operating [procedure]. One thing is that the elevators know that we're using it, and so they make an extra effort to do a good job for you."
Inventory management is crucial for success in most businesses: reliable systems for your inventory, whether we're talking raw materials or finished goods, are imperative for an operation to survive and thrive. Farming is a complex business with lots of moving parts, so it's essential that inputs and products are tracked and managed well.
A farm management software system like Conservis can help tighten up the inventory control on your operation and ensure you're not losing any hard-earned money.
Conservis is the leading independent farm management system. How could we help support your operation?