Insight changes everything.
Smart decisions stem from seeing your business clearly, from the dirt up.
Welcome to Conservis, where you can see a holistic view of all your farm's information.
We transform your raw data into usable information. Gain control and enable strategic decision-making to drive long-term sustainability:
Economic
Production
Environment
Traceability
Benchmarking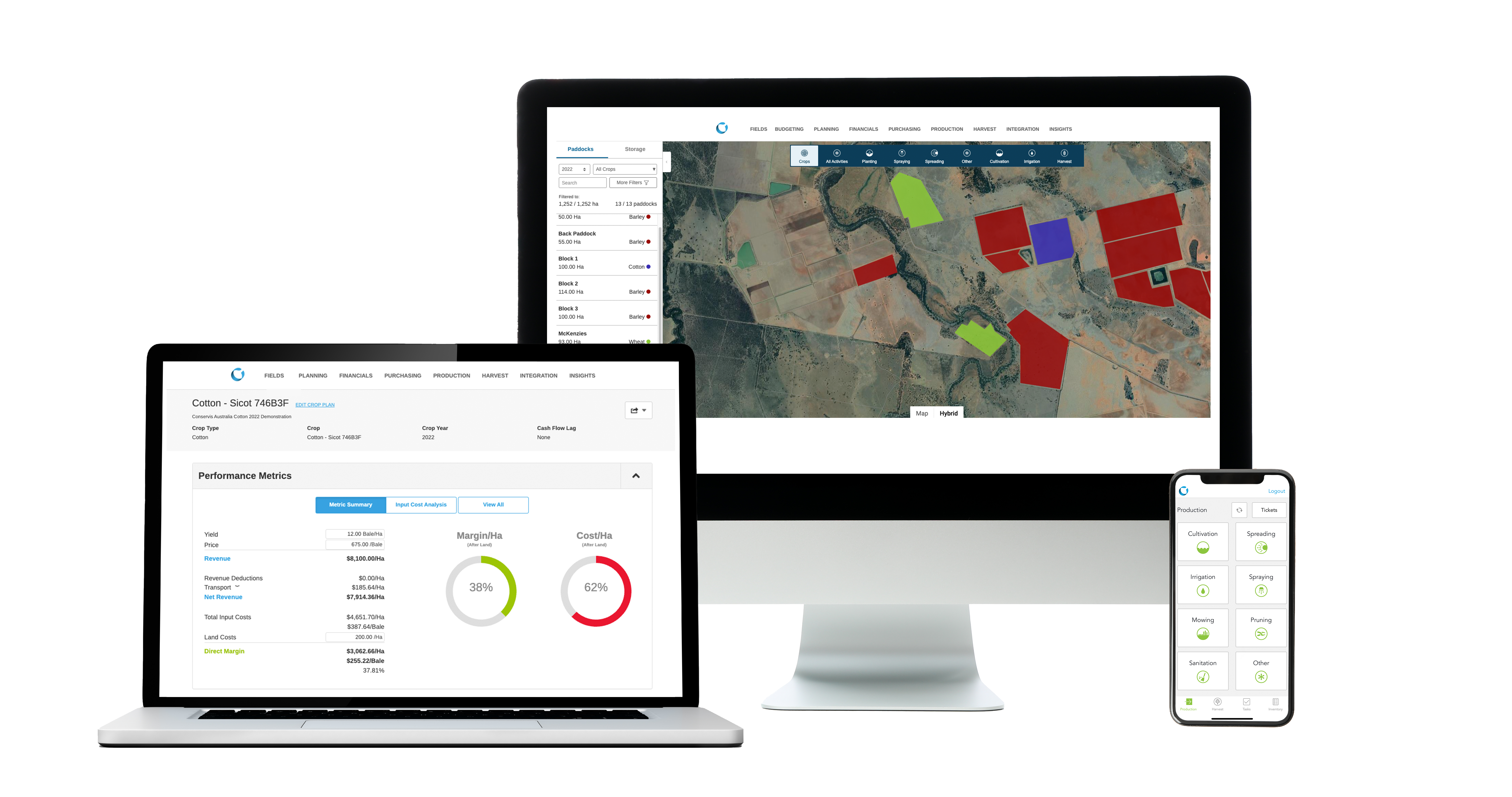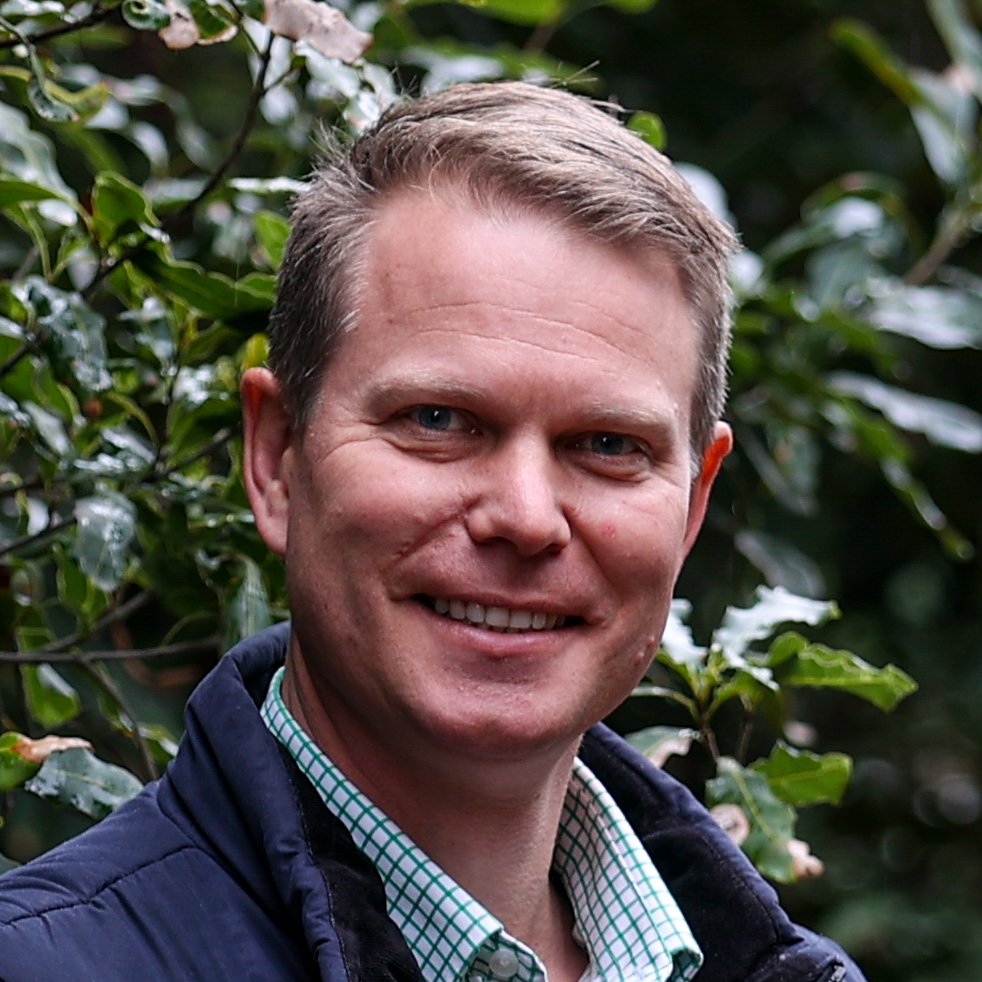 "The Conservis team here in Australia have been really proactive in making sure that if it's a simple thing that we forgot or we're struggling with, they're available by phone or email. We've even had visits to make sure that things are operationally working well for us."
Our customisable enterprise ag management solutions are field-tested and grower perfected. We support:
Permanent Crops
Specialty Crops
Row Crops
Case Study - MacField Farms
Prior to Conservis, MacField Farms used a paper-based recordkeeping system. They struggled with records going missing and getting damaged, driving them to research farm management systems specifically made for permanent crop operations. Read on to learn how all of the orchard's field data is now stored in Conservis, protecting them from an audit and food safety point of view.
We've listened. We've innovated. We've built solutions that deliver results.
As a company that's proudly created with farmer input, we believe the most important aspect of the business is you, the farmer. Since day one, the voice of the grower has driven our priorities and motivated our problem-solving genes.
We cultivate personal relationships that start with a handshake and continue with ongoing, available support that's there to help you at each stage of the farm cycle. When you partner with us, your software comes fully supported by a dedicated (and human!) Customer Success team. This farm-smart team will support you along your journey, ensuring you get the most from your investment.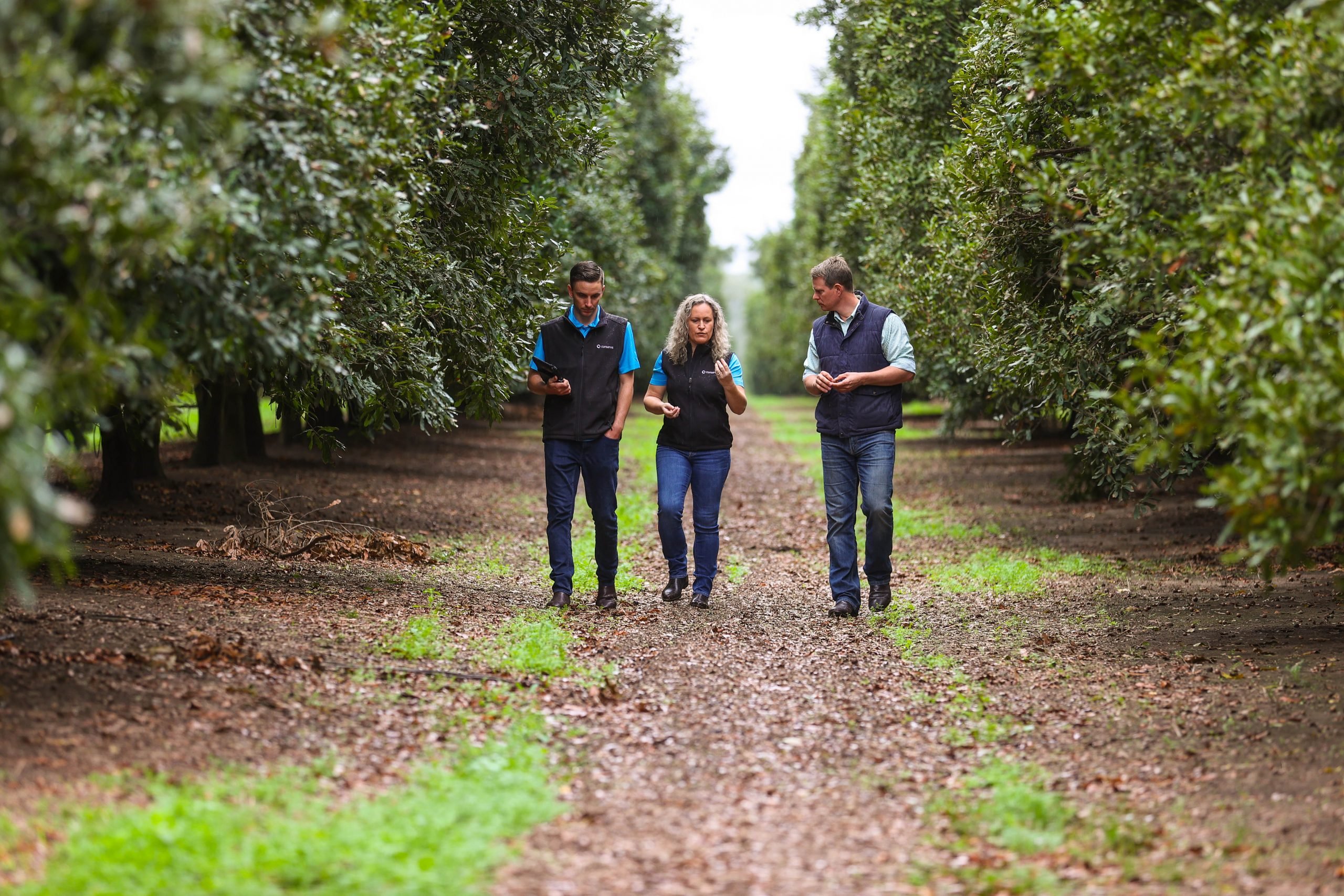 Is Enterprise Farm Management Software is right for you?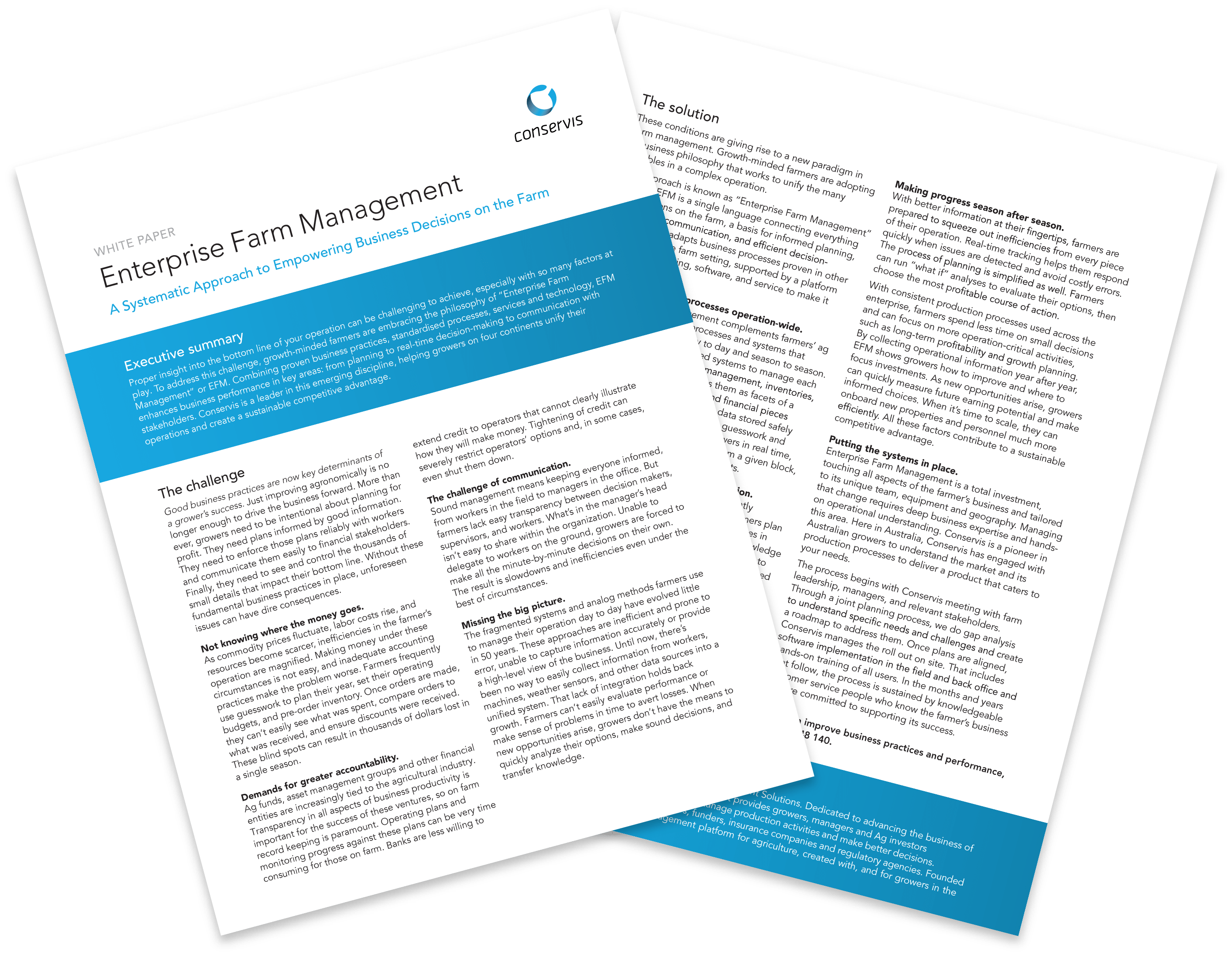 Case Study - Sunnyspot Avocados
Cost Tracking & Data Capture
Block Activity Recordkeeping
Plan with Ease
Get all your data in one place to plan a more successful year. Accurate data in means greater profit out.
Planning, Budgeting & Financial Management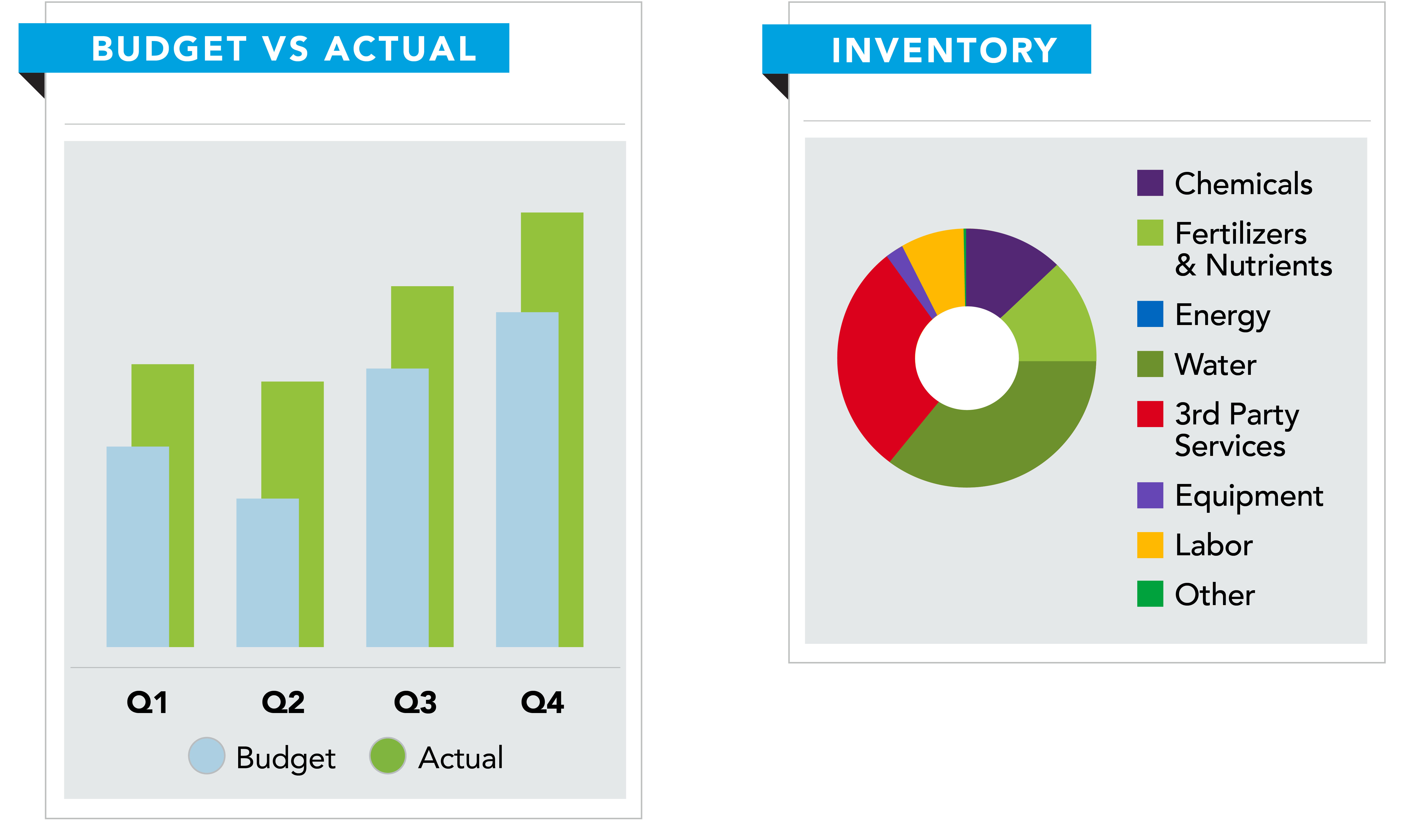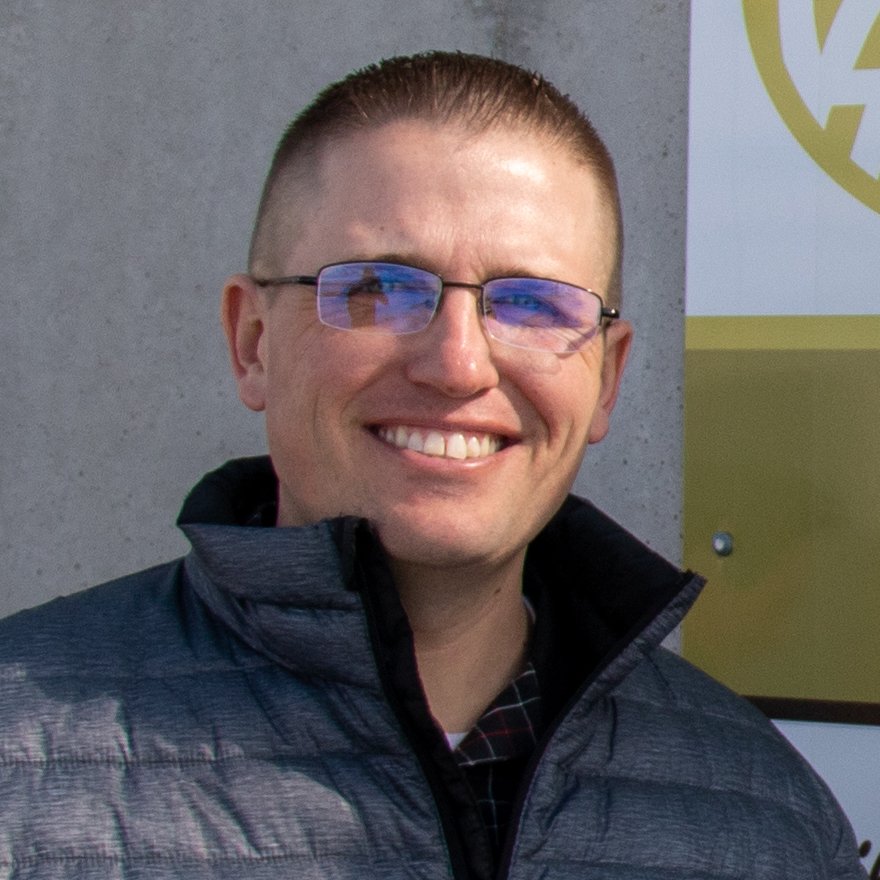 "Conservis gives me control of my whole operation now, in one concise place. If I want to see what my budget is, I can pull it up and see where I should be sitting financially; if I want to see where my inputs are going, I have one spot to pull up and see it instantly."
Execute with confidence.
Get a bird's-eye view of your operation. Boost efficiency, accuracy and accountability in real time.
Production Tracking & Reporting
Harvest Load Tracking & Reporting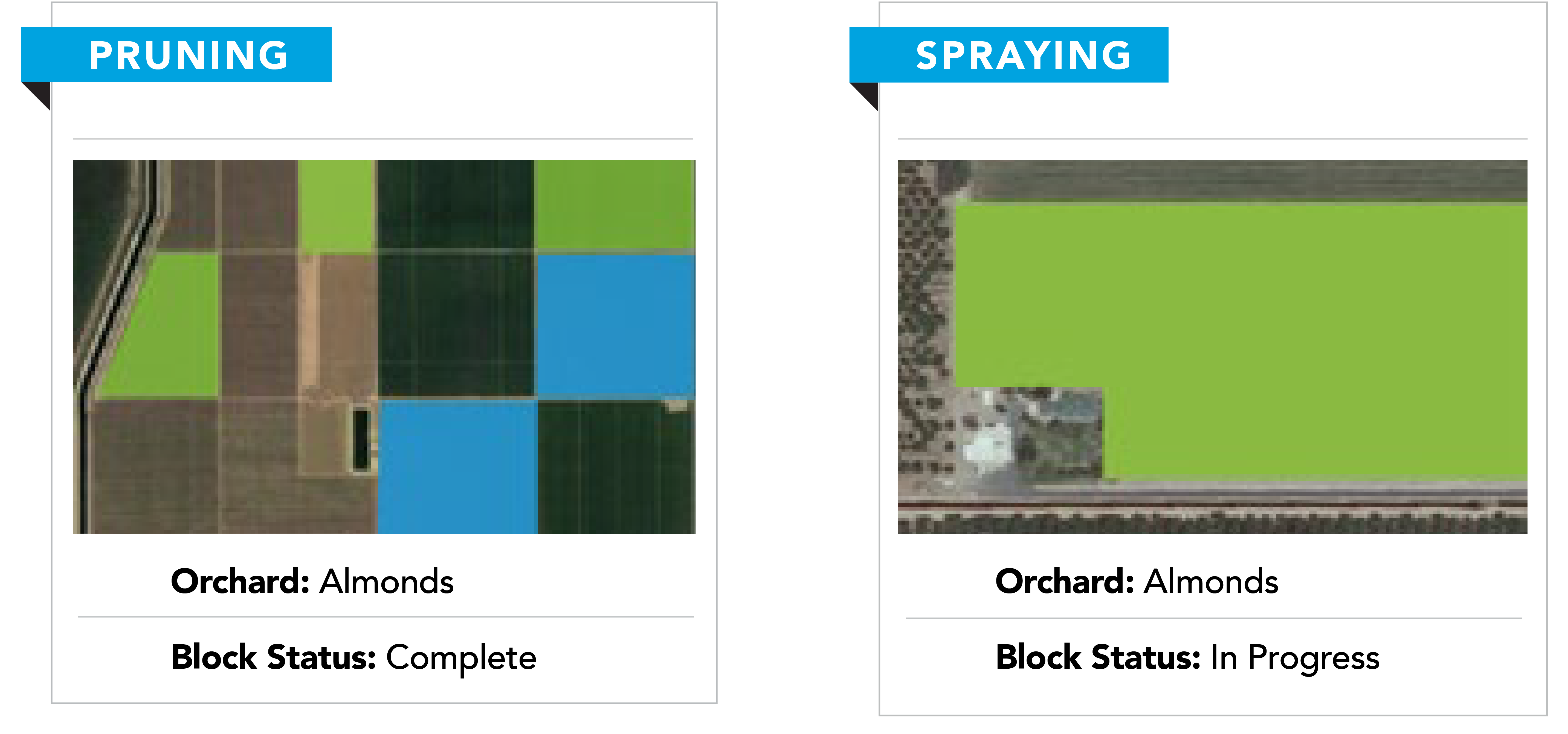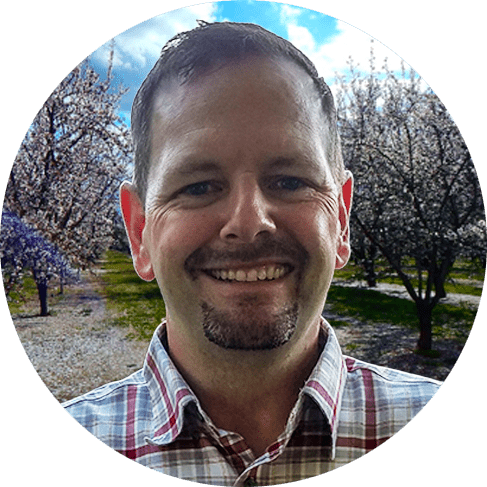 "The adoption by our staff has been amazing. The ease of use, improvement in processes and the ability to easily share information has elevated conversations and changed the way our team thinks about our business."
Analyse with precision.
Account for every cent. Generate time-saving reports for banks, regulators, insurers and stakeholders.
Crop & Contract Management
Input & Crop Traceability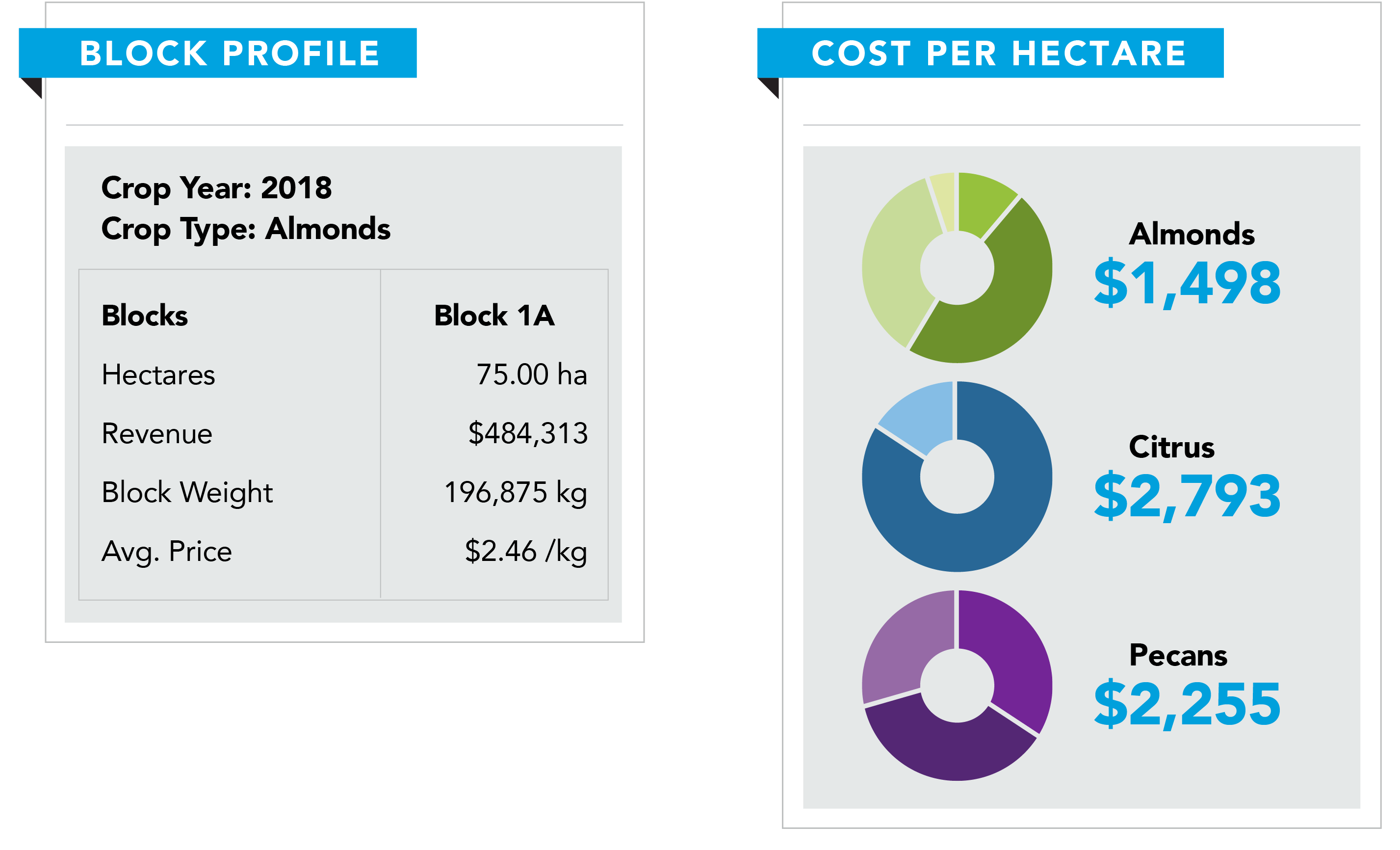 Conservis analyses input costs against yield performance using data from John Deere Operations Center.
Let's start a conversation:
Conservis Australia License Agreement
Conservis is the leading farm management software system, providing powerful data tools and unparalleled customer support for family and institutional farms.